Careers Advice
Are you at a crossroads in your life and are not sure which direction to take? Fed up with furlough, uncertain about unemployment and want to make a change? Feel like the need for a fresh start? Solihull College & University Centre may have the course for you. Why not speak to one of our Careers Advisors for impartial guidance and support so you make the right change email us at careers@solihull.ac.uk
The need for specialist careers advice and guidance has never been so important. It is vital that people of all ages have access to good quality, realistic and impartial information, advice and guidance for them to make informed decisions for their future.
The College Careers Service consists of a team of qualified career guidance professionals who are dedicated to helping people to progress successfully into further, higher education, employment or Apprenticeships.
Mission
Our mission is to make the Careers Service fully accessible to College students as well as the wider community by providing impartial information, advice and guidance that is fully integrated, accessible and highly regarded. We aim to encourage successful transition into further study, training or employment.
We'd love to hear your feedback on the college careers service. If you have used the Service, please provide us with your views, comments, recommendations or any further improvements as this will help us with enhancing and providing a more effective service to all:
Careers Feedback Survey
The College has developed a careers explorer that will help you work out the career for you and the course to get you there. Take a look:
Fast Forward
Careers Leadership Team
Solihull College & University Centre has established a Careers Leadership Team. The team meets at least once a term and oversees the effective implementation of the careers, advice and guidance at the college.
The members of the Careers Leadership Team include:
Director of Services for Students (Careers Leader/Chair) – Adam Thomas
Central Careers Service – Alka Prinja – 0121 678 7020 / alka.prinja@solihull.ac.uk
Head of School – STEAM Faculty
Head of School – Creative Faculty
Head of Department – Stratford-upon-Avon College
Additional Needs Manager
Work Experience Coordinator/Consultant
Talent Bank Coordinator
Tutorial Manager
Accreditations, Memberships & Partnerships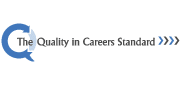 Solihull College & University Centre has been recognised for its outstanding careers work and has been awarded Gold level in the National Quality in Careers Standard, awarded under licence by Prospects. The Quality in Careers Standard is awarded to schools and education providers who can demonstrate the importance they place on careers and how they support students to make decisions about their life after college.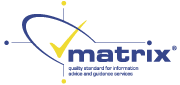 Solihull College Student Services is a Matrix accredited service. The standard is the unique quality framework for the effective delivery of information, advice and guidance.

OFSTED is the Office for Standards in Education, Children's Services and Skills.
Following a recent OFSTED inspection of Solihull College in 2016, the Careers Service was highlighted for providing an effective service:
Career advice and guidance are effective. Learners are placed on the level of study that best suits their skills and interests, so that the vast majority complete their courses and move on successfully to further study, apprenticeships and employment.
Learners and apprentices quickly develop a broad range of good personal, social and employability skills, as well as positive attitudes to learning, that prepare them well for their future careers.
Enterprise Advisors
Anne McKenning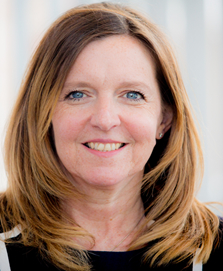 HR Director, Secure Trust Bank
Enterprise Adviser
Why did you become an Enterprise Adviser?

Having worked in Human Resources for over 25 years I love working with people and helping them to fulfil their potential.

In my current role I am responsible for working with my key stakeholders in designing and delivering the HR Strategy. Whilst it may seem a cliché people are a business's most important asset and as such this is critical to the success of our business.

I have two daughters who are now 21 and 22 and know how difficult it is for students to understand the career options available and that resources to help guide them in considering their options post year 11 are stretched in our Schools and College. I have also seen many leave education and join the world of work and find out that their career expectations and sometime our expectations as an employer are not met either. This has motivated me to become an Enterprise Adviser so that I can support both the College and also the students to truly be work ready.
What do you enjoy most in your role as an Enterprise Adviser?

Whilst I have not been an Enterprise Adviser for very long so far I have loved working with the Senior Leadership team at Solihull College to understand their plans and to help them consider different options and opportunities to support positive outcomes for students.

My highlight to date was working with the Head of School – Business and Administration to develop a 'Skills Speed Dating' First Impressions event designed to help students develop the skills to make a positive first impression on future employers.

It was such a privilege to see the students grow in confidence throughout the session and hopefully we were able to give them some hints and tips that will help them secure that dream job when the time comes.
Overview of your chosen career or career pathway to your current role.

I started my career in Banking more because I was keen to work in London than actually work in a Bank! However I found that I loved the environment and also the opportunity to try lots of different roles. My first step into the world of HR was when I was given an opportunity to move into a Learning and Development role. I then tried a variety of other HR related roles including recruitment as well as those in the more general HR arena.

I have always taken pride in my work and tried to do the best for my employer. As such I have been lucky that I have been recommended for roles by former colleagues and this has brought some great career opportunities and how I came to work in my current role at Secure Trust Bank.

I have seen the Bank change considerably in the 13 years I have been here with the acquisition, sale and organic growth of a wide range of different businesses and it has been an amazing experience. I am extremely proud that we are ranked as both a Great Place to Work and a Great Place to Work for Women and is something we are very proud of.

As HR is actually quite a technical subject I am FCIPD qualified, a qualified Employment Law Specialist Paralegal and hold an MSc in Human Resource Management. The passion for personal development is also something that contributed to me becoming an Enterprise Adviser.