Following the fortunes of our talented former students
Solihull College & University Centre Alumni
Are you a former student of the College? We'd love to hear about your career! Please get in touch with Marketing:
Anton Inwood
After studying Media at the College, Anton Inwood has gone on to work for Channel 4, MTV, ITV, and now works as a producer at BBC Three. Anton says 'The National Diploma in Media at the College really kicked things off for me, leading to my work placement at BBC Birmingham. Since then I have been busy in the TV Industry working on shows ranging from Embarrassing Bodies for Channel 4 to MTV's hit show Geordie Shore. In TV it's all about networking and building up your contacts, then if you put the work in you can be sure to move from production to production and have a dream career like myself'.
Carol McNicoll
Carol McNicoll studied a foundation art course at the College from 1966 – 1967. She went on to further study Fine Art at Leeds Polytechnic and then Ceramics at the Royal College of Art after being awarded a Princess of Wales Scholarship.
In the 1970s, she transformed the British ceramics scene and has since gone on to achieve immense success with her work being exhibited throughout Europe and displayed at the Victoria & Albert Museum.
Charlie Fogarty MBE
Charlie Fogarty graduated the College in 2018 with a degree in Applied Sports Science.
In March 2012, Charlie defied all odds to survive after a devastating accident left him with a diffuse axonal injury and doctors weren't sure if he would survive. In a coma for four months before waking, Fogarty had to relearn even the most basic of tasks. 'Usually you only get one chance at life, but I got two' he states. He taught himself to speak, walk, dress and eat again and through it all his sense of determination never faltered.
He went on to set up the Solihull Moors Open Age Disability team and has since visited over 50 football clubs to deliver motivational speeches to young footballers. He also began playing for Northern Ireland's Cerebral Palsy international team.
In 2017, he was awarded an MBE in the New Year's Honours list for services to young people in Solihull. Read the story:
Charlie Georgio
After studying Performing Arts at the College, Charlie Georgio went on to secure roles in BBC 1's Doctors, movie Just Charlie and Channel 4's Hollyoaks. As well as his acting career Charlie also began modelling for a number of brands including Adidas, Boohoo and ASOS.
Charlie speaks fondly of his time at college; 'College years were the best years of my life. I was able to study something I love and I'm now furthering a career in what I love.'
David Colcombe
David Colcombe studied Hotel Management at the College, then known as Solihull College of Technology. He went on to study under Anton Mosimann at the Dorchester Hotel in London.
David is currently a member of the Royal Academy of Culinary Arts, the British Culinary Federation, and visiting professor at University College Birmingham. In addition to this, he is Chef Director at Liquid PR and Tonic Talent in Hospitality.
He was the recipient of the prestigious Louis Copolla Award in May 2015 for "the greatest contribution to the profession".
Gary Cahill
Gary Cahill studied a sports and fitness therapy course at the College whilst playing for Aston Villa early in his career.
Gary went on to become a Premier League, FA Cup and UEFA Champions League winner with Chelsea.
He made his England debut in 2010 and has since been capped 61 times. He has represented his country in 4 major tournaments.
He continues to achieve success in his football career as club captain at Chelsea.
Glynn Purnell
Michelin Star restaurant owner and TV personality, Glynn Purnell, studied on an apprenticeship at the College.
Glynn grew up in Chelmsley Wood, and from a very young age knew he wanted a career as a chef. He trained with top chefs such as Gordon Ramsay, Gary Rhodes and Claude Bosi. In 2003, he helped launch Jessica's which became Birmingham's first Michelin star.
Now a household name, Purnell is a Saturday Kitchen regular and owner of two restaurants.
Jess Carter
Jessica Carter
Jess Carter is a well-known name in the footballing world and Solihull College & University Centre's Football Academy played a vital role. Not only did Jess become the youngest ever Champions League player at just 16 years of age when she made her debut for Birmingham City Ladies, but she was named as the Professional Football Association (PFA) Young Player of the Year.
Whilst at the College Jess made her way into the England U19 squad, featuring regularly and even getting her name on the score sheet on her debut. After completing her studies at the College, Jess continued to shine on the football pitch, playing regularly for Birmingham City Ladies as well as England U19's and U20's. Jess is currently playing for Chelsea.
Malcolm Venville
Malcolm Venville studied Media at the College for two years, after which he studied for his BA honours in Film, Video, and Photographic Arts from Polytechnic of Central London.
This led him onto a successful career as a photographer and film director. He has directed films featuring Keanu Reeves, James Caan, Vera Farmiga, Ian McShane, Ray Winstone and more.
In addition to this, he has directed numerous commercials for various companies such as XBOX, Apple, Audi, Nike, Nissan, Samsung, Jack Daniels, and many more.
Matthew J Saunders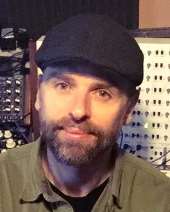 Matthew J Saunders studied Art at the College where he met future bandmate John Hanson and struck up a unique bond that then led to the formation of Magnétophone – an electronic/art-rock band.
Matthew, a mastering engineer, media composer, and visual designer has an exhaustive discography.
Magnétophone contributed a unique track for Visionaire along with artists such as U2, Liza Minnelli, and Yoko Ono.
Sohail Ilfraz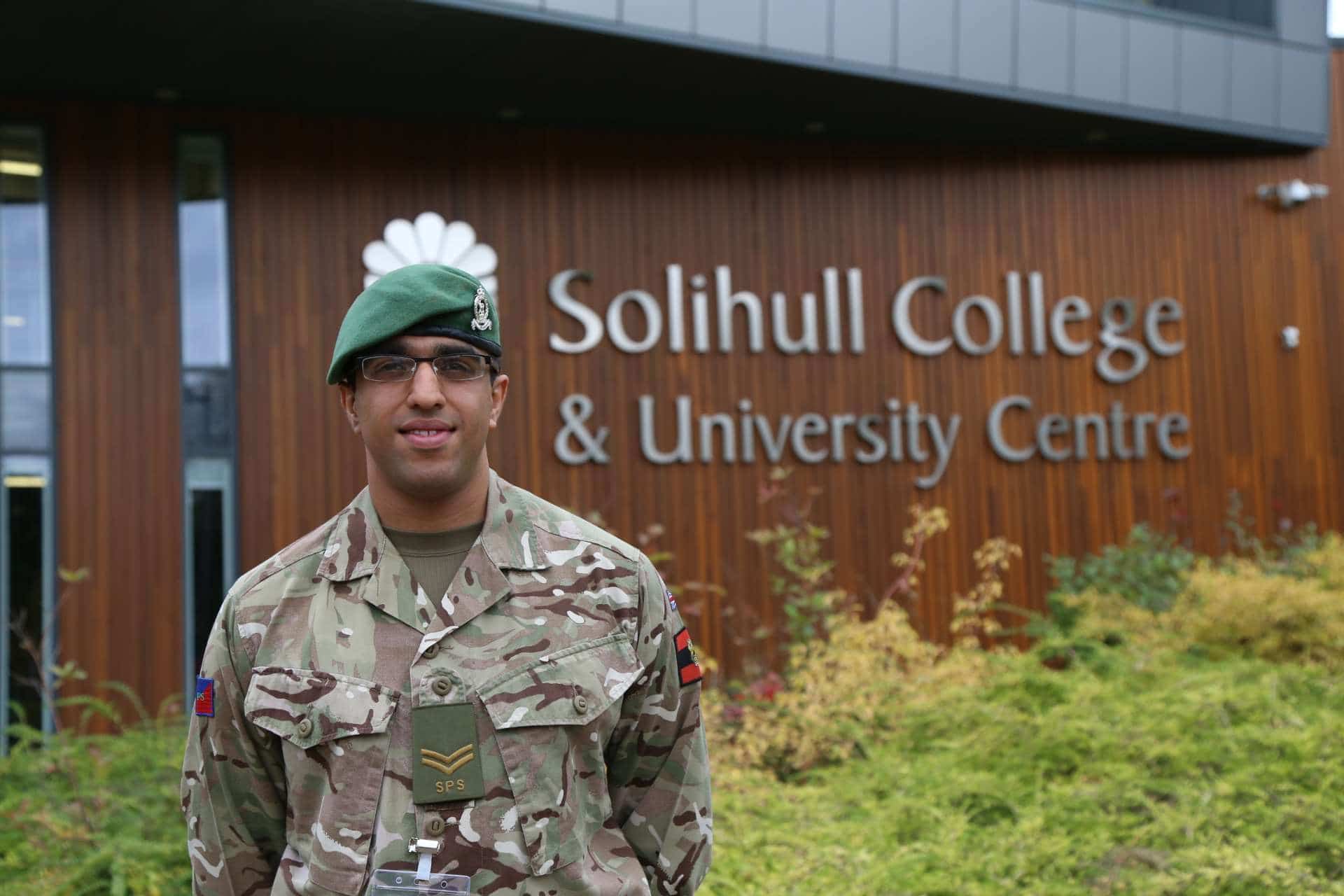 Army Corporal, Sohail Ilfraz studied Public Services at the College.
His experience prepared the way for his armed forces career. 'It was the best 2 years ever, adventure training and PT' he says of his course, 'Requirements such as uniform checks and time management have resulted in a great career built on structure'.
Sohail is currently based in Aldershot in Hampshire. He hopes to be an instructor at Phase 1 training or work for an embassy overseas, potentially Washington DC.
Sohail recently returned to talk about his experiences with current Public Services students:
Talia White
Talia White studied Level 3 Photography at the College, deciding to stay on to study a HND in Photography and Digital Imaging at university level.
Talia's photography has since been featured in a range of publications including Vogue.
She has since gone on to set up her own studio in Birmingham's Jewellery Quarter.
Will Grigg
Will Grigg studied a Level 3 Sport course as a member of the College's Football Academy linked to Solihull Moors.
He began his professional career with Walsall Football Club and now plays as a striker for Sunderland. He made his full International debut for Northern Ireland against the Netherlands in June 2012.
Will filmed a video for the College promoting the football academy in 2013.