An Art & Design student from Solihull College & University Centre has been honoured with an award for 'Outstanding Achievement' from the Open College Network West Midlands (OCNWM).
Jasmine Morris, 19 from Shipston-on-Stour, studies on the Access to Higher Education (Art & Design) course at the College's Blossomfield Campus. Access to Higher Education courses focus on students' passion for a subject and other experience rather than relying on formal entry requirements. They prepare adults to move into a university level course either at the College or at universities across the country.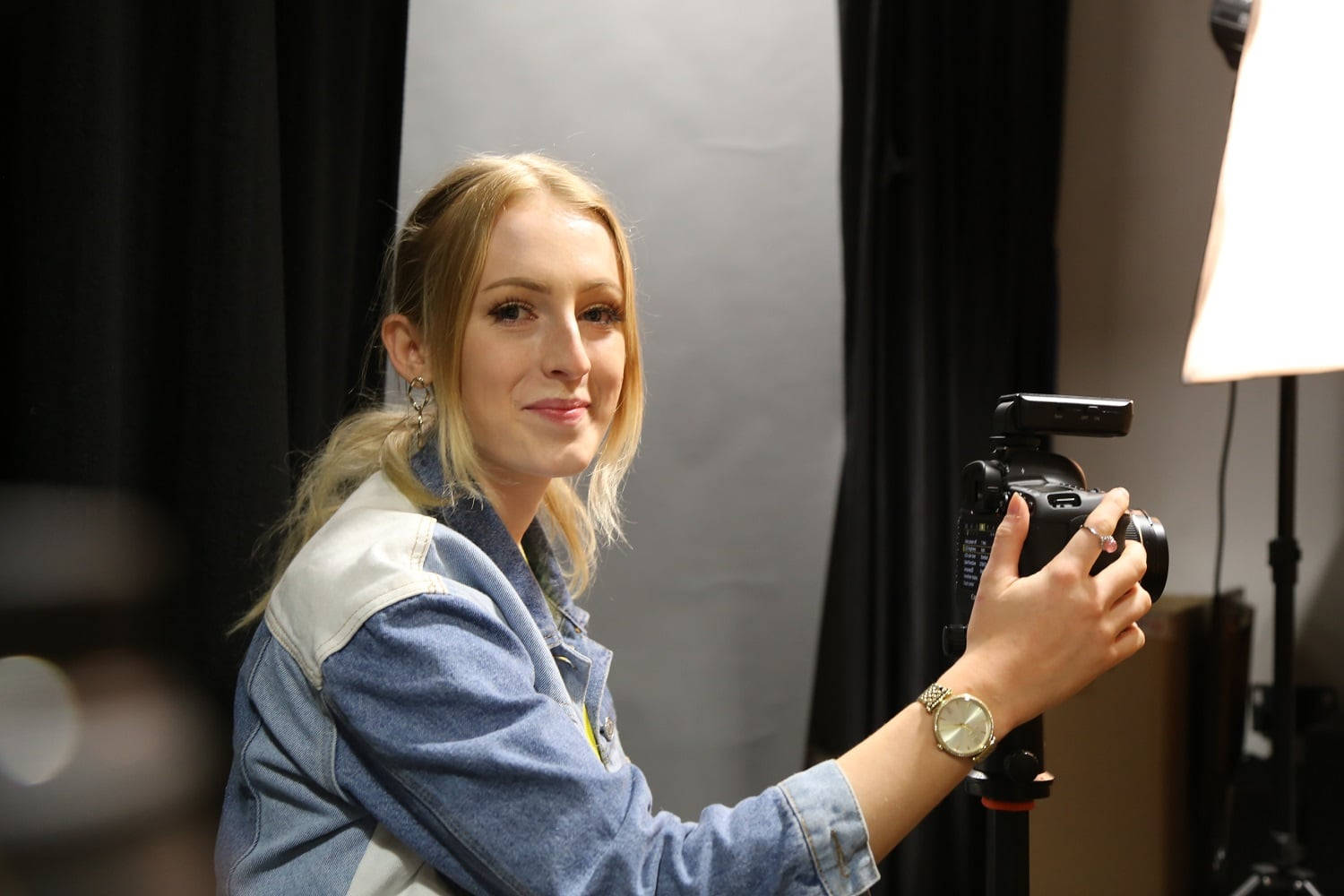 Jasmine's journey has not been without its challenges. Initially studying at a sixth form, she struggled with anxiety and decided to take a year off to work. It was not until her mother discovered the access course at Solihull College & University Centre that she knew her next step. Jasmine comments: "I wanted to do something creative – I was sure of this. It was really hard to find access courses that were creative so when my mom found the course, I knew it was perfect for me."
Jasmine's previous concerns about her anxiety soon disappeared as she began her one–year course: "I felt immediately at ease, the class sizes were small, there were a variety of age ranges of students, and the one-on-one support was invaluable to me especially as I live alone too."
The 40-minute commute has been a small price to pay for the 19-year-old. Jasmine immediately set to work establishing her strengths within the class and found she leaned towards food photography and advertising.
Despite the challenges of the pandemic, students were able to continue the practical work at home as class packs containing photography paper (lumens) were sent out by their tutor. The situation served as inspiration for Jasmine, with the piece of work that has made her most proud being a documentary she created chronicling the pandemic, loneliness, and isolation.
Jasmine found applying to university through UCAS a breeze with the help of her tutors and has now been accepted onto her dream course at Gloucester University to study Editorial and Advertising Photography.
Jasmine will receive her OCNWM award officially at a virtual ceremony on the 12th of May. Her tutor, Emma Jukes, could not be prouder. Emma comments: "Jasmine has excelled in all areas of the course, embracing every aspect. She is highly skilled in her photographic practice and has adapted to every genre to date. She is highly regarded by the teaching team for her commitment to her studies and her positive energetic personality."
Jasmine concludes: "2 years ago I was feeling hopeless. I was passionate about the field I wanted to go into but wasn't sure how to go about it. The whole experience of coming here has not only built my academic confidence but changed my life."
Please visit Jasmine's photography blog jasminevisualcommunication.weebly.com.