An Aerospace Engineering student from Solihull College & University Centre has overcome mental health challenges to receive offers from a range of top universities.
Initially attending his school's Sixth Form to study Maths, Physics, and Business A-Levels, Aaron Dyson, 22, left after a year as he felt the environment wasn't the right fit for him. A little unsure of what to do next, but wanting to combine his interest in maths, science, and aeroplanes, he chose to come to the College to study Aerospace Engineering.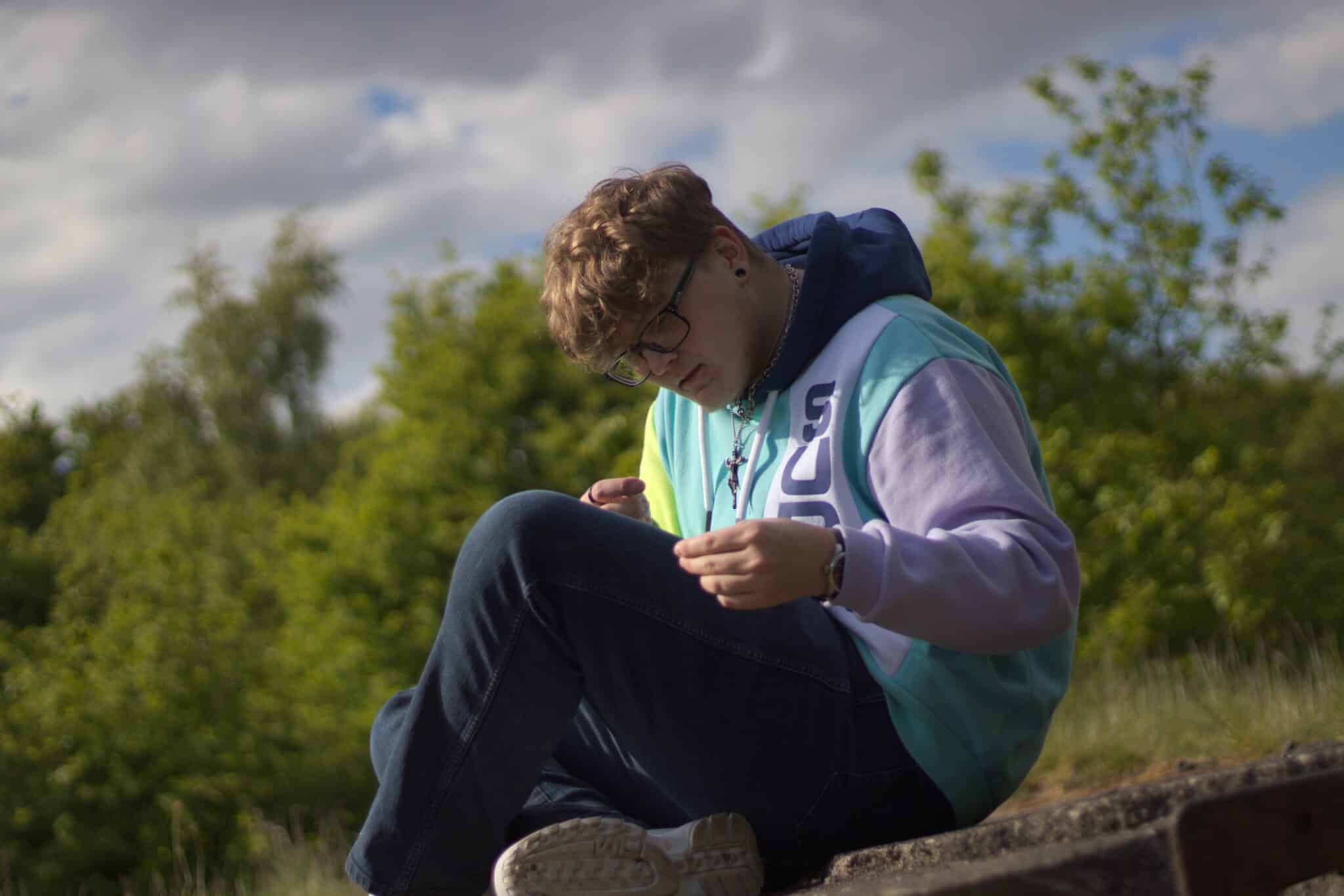 Aaron is set to start his degree in Aerospace Engineering at Swansea University in September 2022
Aaron comments: "I thought I'd give it a go and see where it takes me and I'm happy with the decision I made. The support from the College has been great and I've received a lot of help with assignments and had counselling here. The flight simulators they have at the College are fantastic and have opened many routes for me and I get to work with maths and science so I'm happy."
Aaron is open about his Mental Health struggles and talks about the break he had to take from College in 2018: "I was diagnosed with depression and anxiety at 15 and in 2018 I needed to stay at home and look after my nan who has been by herself since my grandad passed away in 2014 and also focus on my mental health."
Now in his final year at the College, Aaron has had a fulfilling time and adds: "I am very grateful to the teachers and staff at the College for the past few years because without them I wouldn't be on this course and achieving what I have."
Aaron keeps busy with his College work, scouting role, photography and as Project Intern on HS2
Involved in scouting since the age of 10, Aaron is also a Unit Leader with the Explorers which he attends every week: "I find satisfaction in positively impacting young people's lives, it's a huge part of my life and has helped me develop many main life skills."
After being introduced to Digital Innovators in a tutorial lesson by Tutor Hayley Ridewood, the indefatigable student became a Project Intern with them and is currently working on how to improve the comfortability of the HS2 train stations.
Explaining his unrelenting dedication to a range of activities, Aaron says: "I like being involved in projects and expressing my teamwork and leadership skills – they develop one's inert skills and I always want to be the best that I can be and develop my hidden skills. I'm also involved in lots of sports and use any excuse to spend time with friends."
Here is a collection of some of Aaron's professional photography, credit: @aarondysonphotography
He shares an important insight for both students and educators: "Grades don't necessarily reflect students' abilities – before my depression I was a straight 'A/A*' student and though I got an 'A' in Maths, my other subjects didn't reflect my capabilities, so I often explain that in interviews to people that my grades are shadowed by my mental health."
He adds: "It is hard for people to comprehend Mental Health and when I was first diagnosed, my parents struggled a little as it was new to them. A lot of people aren't educated about it and it's important to recognize it in friends and peers. It has made me a lot more mature and understanding of other people. Growing up you see it all around that people get picked on when they're different, this is changing but still needs more change and more education."
Excited to move away and start afresh, studying a bachelor's degree in Aerospace Engineering at Swansea University, Aaron shares: "I think it will be good for me to move away from home and be able to build new networks. I'm excited to become the person I want to be."