An Aerospace Engineering student from Solihull College & University Centre is preparing for takeoff on his journey towards a successful career in aviation.
Determined student, Amaan Ukaye, 18, achieved an impressive 6 A*s at high school before coming to study at the College, impressed by its Woodlands Campus facilities. Though offered a place at prestigious sixth form colleges within the area, Amaan knew he wanted a practical element to his next step in education as his dream is to become a pilot.
He comments: "I wanted to get the aviation experience that the College offered which wouldn't be possible at a sixth form college."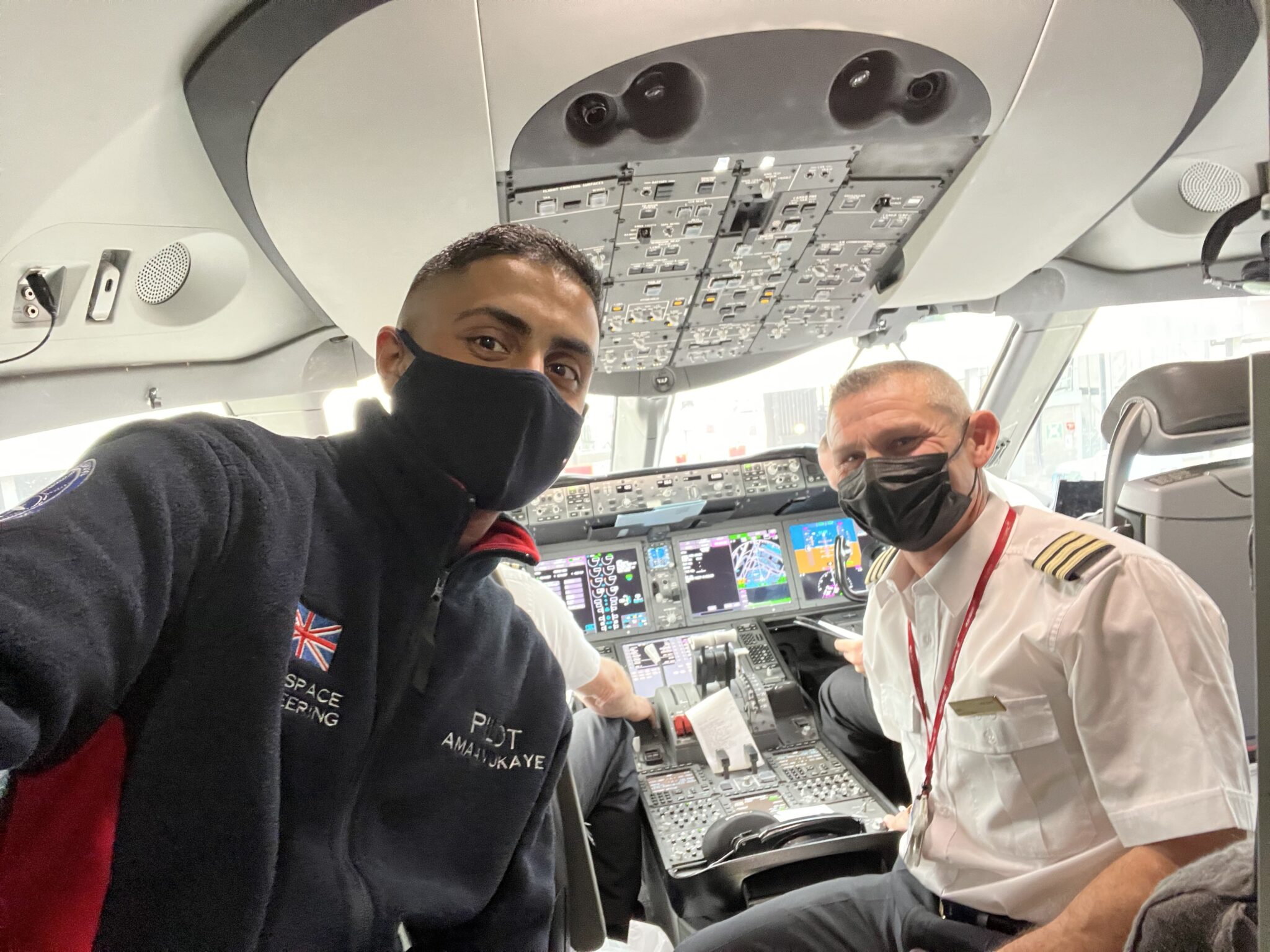 Amaan is also an Engineering Ambassador and Project Manager for Digital Innovators – an award-winning training provider partnered with the College and West Midlands Combined Authority.
Amaan is currently working with Swissport as a Passenger Services Agent at Birmingham Airport, is Director of two student-led charities, Lead Volunteer at a homeless shelter and foodbank, and a Student Governor and Student Executive Member at the College where he represents thousands of FE students.
Alongside his course, Amaan is working towards gaining his pilot's license and recently received his Pilot's Flying Logbook.
With his eyes set on a number of flight schools such as Skyborne Aviation, 2Fly Airborne, CAE Oxford, and others, Amaan has already started working towards funding his dream, fitting in part-time work with his studies and various volunteering activities. Last year, Amaan was offered a conditional offer of a scholarship by Emirates in the UAE and was invited to take part in assessments and medical examinations. However, due to his commitment to the College and the projects at home he was dedicated to, Amaan had to turn it down with the hope such an offer will come his way again soon.
Amaan also plays cricket for the Birmingham & District Cricket League and is currently finalising the highest accreditation of coaching from the England Cricket Board (ECB)
He comments: "I hope to achieve my dream of becoming a pilot and travelling the world, but I also want to focus on giving back to my community and caring for those around me. I want to use all my energy and time on honing my skills and developing into the best version of myself."
Recently on a flight to Mumbai, Amaan was invited up to the flight deck by Virgin Atlantic pilots during which they had a lengthy chat about the flight plan, the way things work in the latest digitalised cockpits and their aviation career journeys.
Amaan says: "I'm a frequent traveller and always ensures to take opportunities like these as what better way to learn and gain a wealth of knowledge from those already in the dream you see yourself to be in".
The College is impressed with Amaan's enthusiasm and dedication to make a positive impact on those around him and have no doubt he will achieve his dream career in aviation.