Apprentice Emilia thrives at the NEC
An accounting apprentice is thriving at the NEC after starting her apprenticeship with Solihull College & University Centre.
Emilia Scott, 20, from Sheldon, is working as part of the Banking & Treasury team, balancing work and study while attending college one day per week. She comments: "I juggle working and studying by dedicating part of my weekends to go over what I learnt at my previous lesson. I have designated time at work during the quieter periods to continue my revision."
Emilia completes her Level 2 AAT Apprenticeship in December 2020 and hopes to go on to study level 3 and 4. She comments: "So far, my apprenticeship has been great! I am learning new things every day and working at the NEC is giving me a great insight into the business."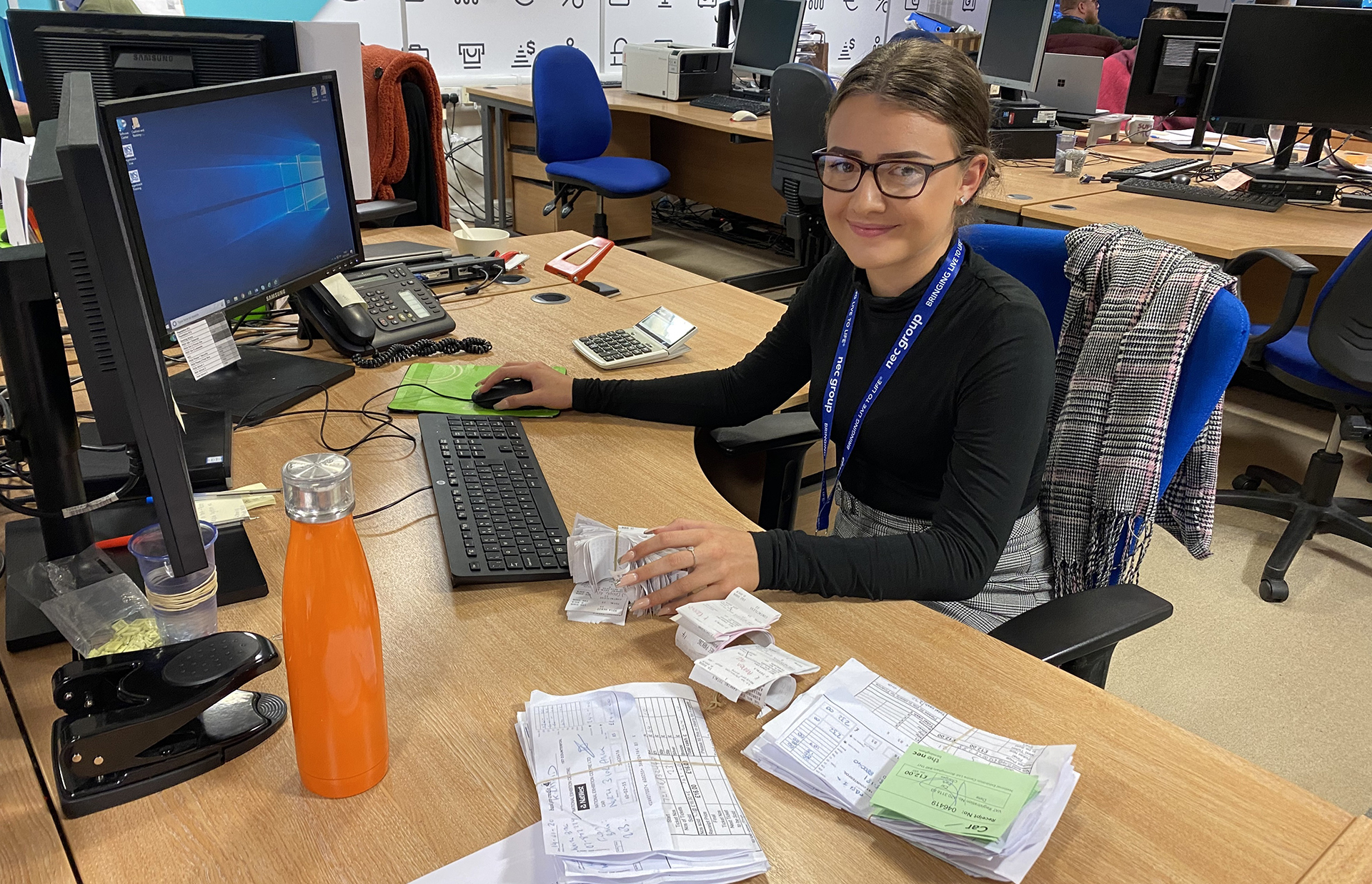 Kim Hensey Jones, Emilia's Manager, has been impressed with her progress: "Emilia joined the Banking & Treasury Team in September last year as our first ever finance apprentice. It has been a pleasure watching her develop and grow and I look forward to supporting her on her journey over the next 12-18 months in successfully completing the apprenticeship."
Emilia is enjoying her programme and would recommend this route to others considering their options: "I would definitely recommend an apprenticeship! I was a bit sceptical before applying as I didn't know what to expect. However, I've realised that learning and earning at the same time is the right way forward as it enables me to get experience and a qualification at the same time."
If you would like to find out more about apprenticeships please visit www.solihull.ac.uk.