Solihull College & University Centre and the RSPCA have partnered up to provide a career kick start for seventeen students with a brand new Animal Care & Welfare Assistant apprenticeship.
Bespoke lessons have been created covering aspects of animal behaviour and handling. Seventeen students from RSPCA groups all across the UK are enrolled on the apprenticeship. They will study at the college over twelve months in the form of block placements.
Matthew Morrison, Course Assessor said: 'This is a brand new standard, the RSPCA wanted to develop their new cohort of Animal Collections Officers (ACO), and needed an apprenticeship to train staff for the specific role'.
Laura Swan, Apprenticeships Development Manager for the RSPCA said: 'We looked for a land based college in the centre of the country to run the course from and chose Solihull. The feedback so far has been very positive.' John Wilkins, Head of Volunteering & Apprenticeships for the RSPCA added: 'This is the first of its kind. We are using the levy to invest in the development of our employees so it was very important for us to partner with a college that had what we were looking for and the facilities to accommodate our needs.'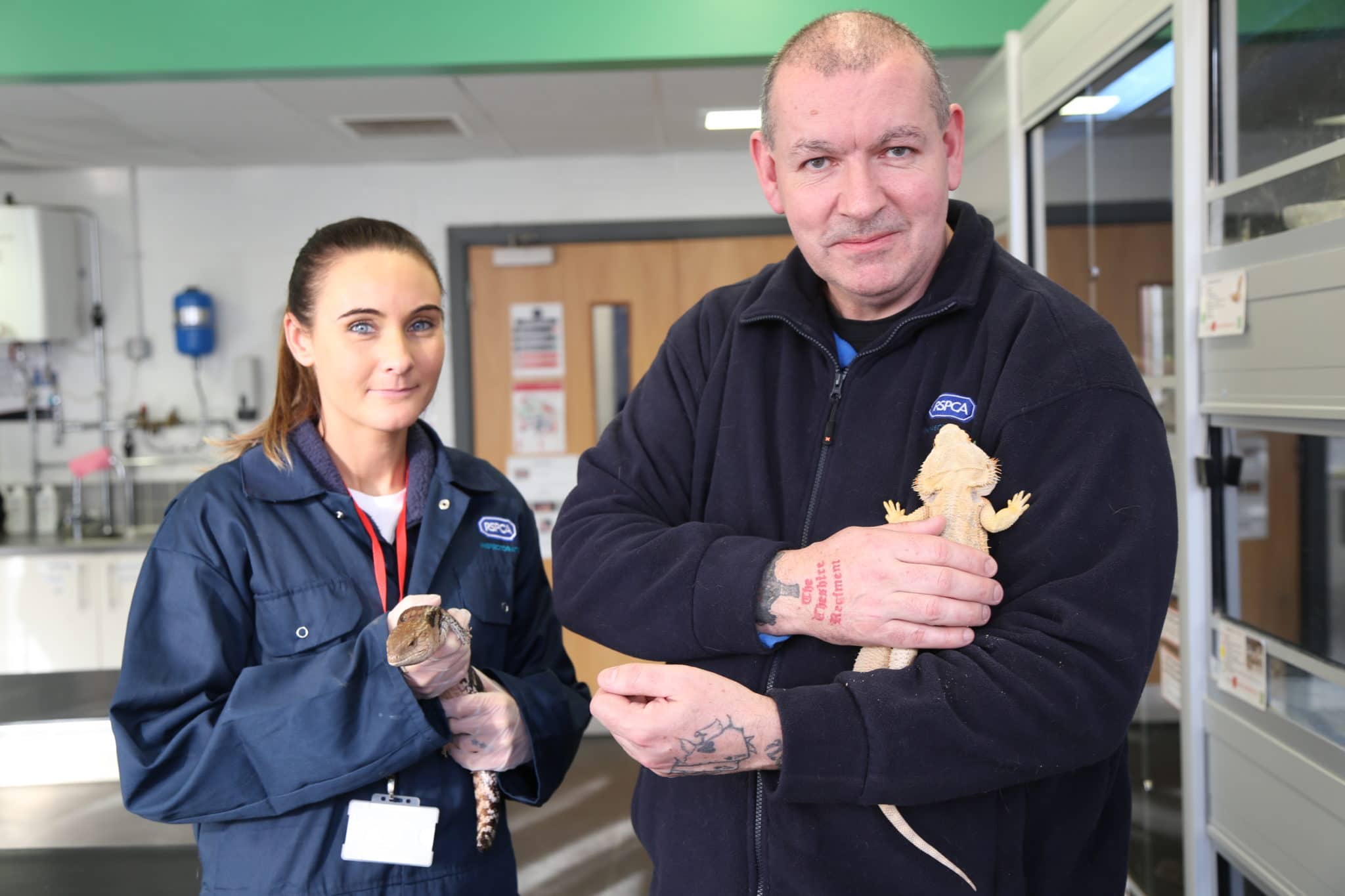 The RSPCA asked current ACO's if they'd be interested in an apprenticeship and received a great response. Three students on the current apprenticeship are already in this role and are using the course as an upskilling tool. Laura Metcalf, 35, from Liverpool and Glenn Baird, 52, who covers Worcester are on the programme. Laura states: 'In my career I wanted to do something I was passionate about. I previously worked in the police so the RSPCA was a career change for me. I love my role but I had no real animal experience so the apprenticeship will help to build a good grounding. We've already learned so much and been given lots of great advice'.
A number of those on the apprenticeship have had previous career changes. Glenn, like Laura, entered the RSPCA after he worked in the prison service as a drug dog handler and then the military working with dogs and explosives. He states: 'After leaving the military I struggled with PTSD for two years. I got a dog and I started to feel better. Animals clearly helped me so I decided to volunteer and worked at a cattery before beginning my ACO role at the RSPCA. The apprenticeship is a very positive thing. The general public are happy to see us in our role when we arrive on a scene so the more experienced and knowledgeable we are, the more we can excel in our role.'
The apprentices will be training in the award winning Animal Management Centre at the College which is home to a large variety of species including donkeys, snakes, meerkats and tortoises.