A student from Solihull College & University Centre has been reaping the benefits of her Supported Internship programme.
Intern Jess Nuri, 18, from Shirley has taken part in the programme and has spent her time working at Touchwood Shopping Centre in Solihull.
Supported internships equip students with the skills they need for work through learning in the workplace. They are available for learners with an Education, Health and Care Plan (EHCP) aged 16-24 and last for one academic year. Learners are based with an employer for three days and are in college for one day per week and are supported on-site by a job coach.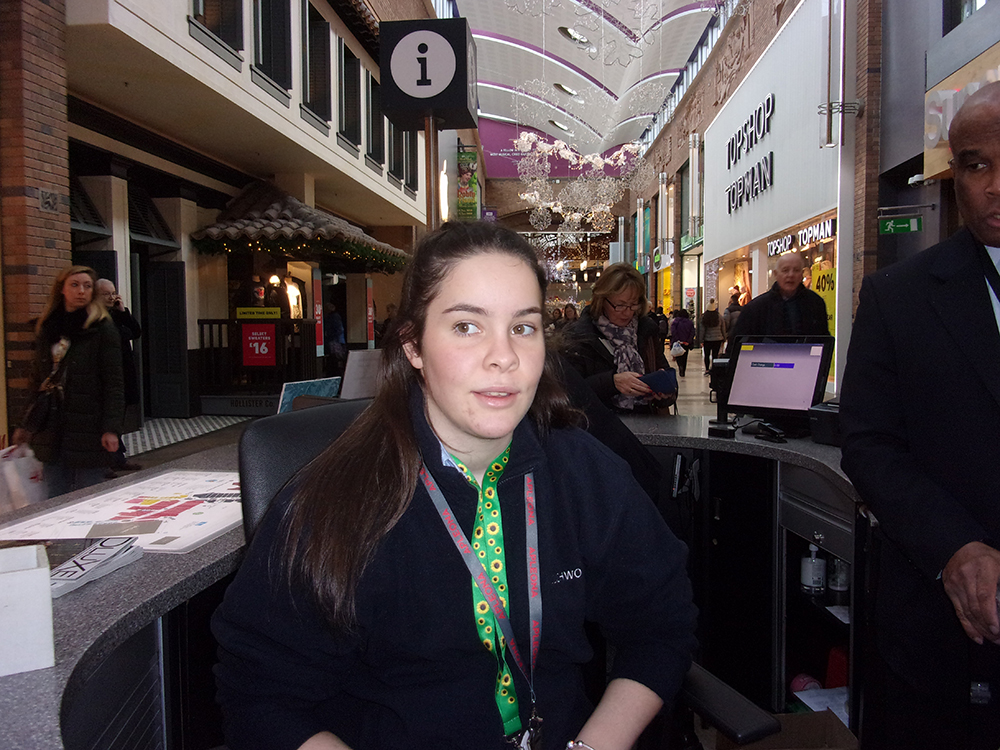 Jess has had a profoundly positive experience at Touchwood. She states: "I enjoyed working for Touchwood as everyone who I worked with was friendly and very welcoming at the start. They were very patient which is always good when it comes to learning a new job. I have found working with the job coach extremely supportive as she helped me develop into my role."
Tony Elvin, General Manager at Touchwood has worked closely with the College on the Supported Internship Programme. He comments: "The process has been extremely rewarding. My team and the students have really benefited from the programme and whilst it hasn't been without its challenges, very little in this world worthwhile is. It has been fantastic to watch the students grow in confidence and surpass what they and we thought they could achieve".
Jess has found her internship especially valuable for her personal development. She adds: "I would definitely recommend this to anyone who is thinking about doing this course for the opportunity to gain brilliant work experience. Many companies wouldn't really consider hiring someone with additional needs and I think this course can really prove a point that no matter what disabilities someone has, anyone is capable of anything."
Tony understands the benefits of the programme for all involved and the need for employers to participate. He comments: "Employers should get involved because it's such a rewarding experience. This project changes lives, providing an opportunity for the interns to become more self-sufficient. The students have really made their mark on my team and have become important parts within it."
Sallie Partridge, Lead Co-Ordinator for Supported Internships at the College has been impressed with the collaboration. She states: "This has been a fantastic opportunity for the College to work collaboratively with local businesses and build positive relationships with employers in the Solihull area. The interns have been offered fantastic opportunities and it has been a pleasure to watch them grow as individuals and develop in confidence along the way. I look forward to working with existing partners and new employers who are coming on board in the future."
If you are a local business and would like to be involved in the supported internship programme please contact: sallie.partridge@solihull.ac.uk
Find out more the College's Foundation Learning programmes and courses for adults with learning difficulties.