Solihull College & University Centre has received the student voice section of the Rainbow Flag award at the start of this year's LGBT+ History Month.
The Rainbow Flag is a national quality assurance framework for education providers that focuses on positive LGBT+ (lesbian, gay, bisexual, trans, plus other related identities) inclusion and visibility. The College recently received the Student Voice section of the award after submitting the relevant evidence. Assessors commended the College on its student led approach stating: "It is clear the impact an LGBT+ officer and a pride club have had on the positive LGBT+ inclusion in your college."
Assessors also highlighted the staff and student guides produced by the Pride Club as examples of good practice of student-led initiatives adding: "The Pride Club should be incredibly proud of the achievements they have made in the short two and a half years they have been meeting."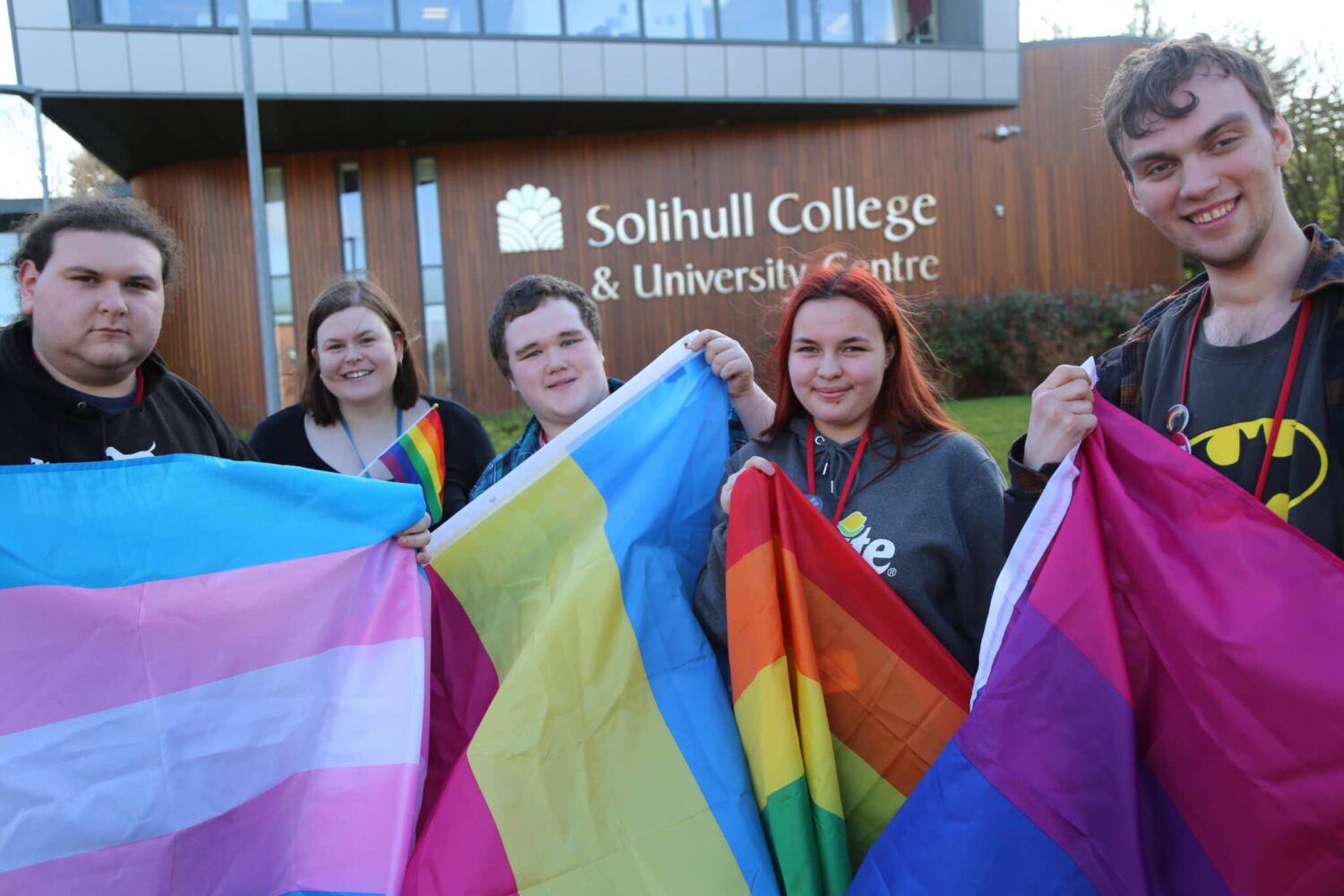 Last year, the club created a display featuring information on LGBT poetry, prose and plays. They held an event about LGBT awareness with flyers available for students to take and read, plus a range of other activities. This year, due to lockdown, Performing Arts student and LGBT+ Officer Will Pullen, 21 from North Solihull, has focused his attentions on virtual delivery. He has created tutorials on defining LGBT+ and on LGBT+ figures in history which he will be delivering virtually to several departments. There is also a student competition taking place to design a poster about an LGBT+ icon.
Will has this advice for future students: "Be yourself, don't worry about being judged, we are a very non-judgmental college who are there for everyone."
The College will be applying for the full Rainbow Flag award this year.
A version of Will's tutorial will be available to college students on the intranet. If students would like to apply for the poster competition the deadline is Friday 26th February at 12 noon and entries can be sent to student.enrichment@Solihull.ac.uk.