Solihull College & University Centre has trained a group of students as Wellbeing Ambassadors in partnership with the local council.
The first cohort of Wellbeing Ambassadors have been trained by the College's Mental Health Lead, Fathima Ashraff-Ali and Mental Health Support Worker, Blair Sweeney based on Solihull Council's wellbeing model which has been adapted to suit the College's community. They have started their new roles by distributing leaflets and holding information stands to let fellow students know of the service.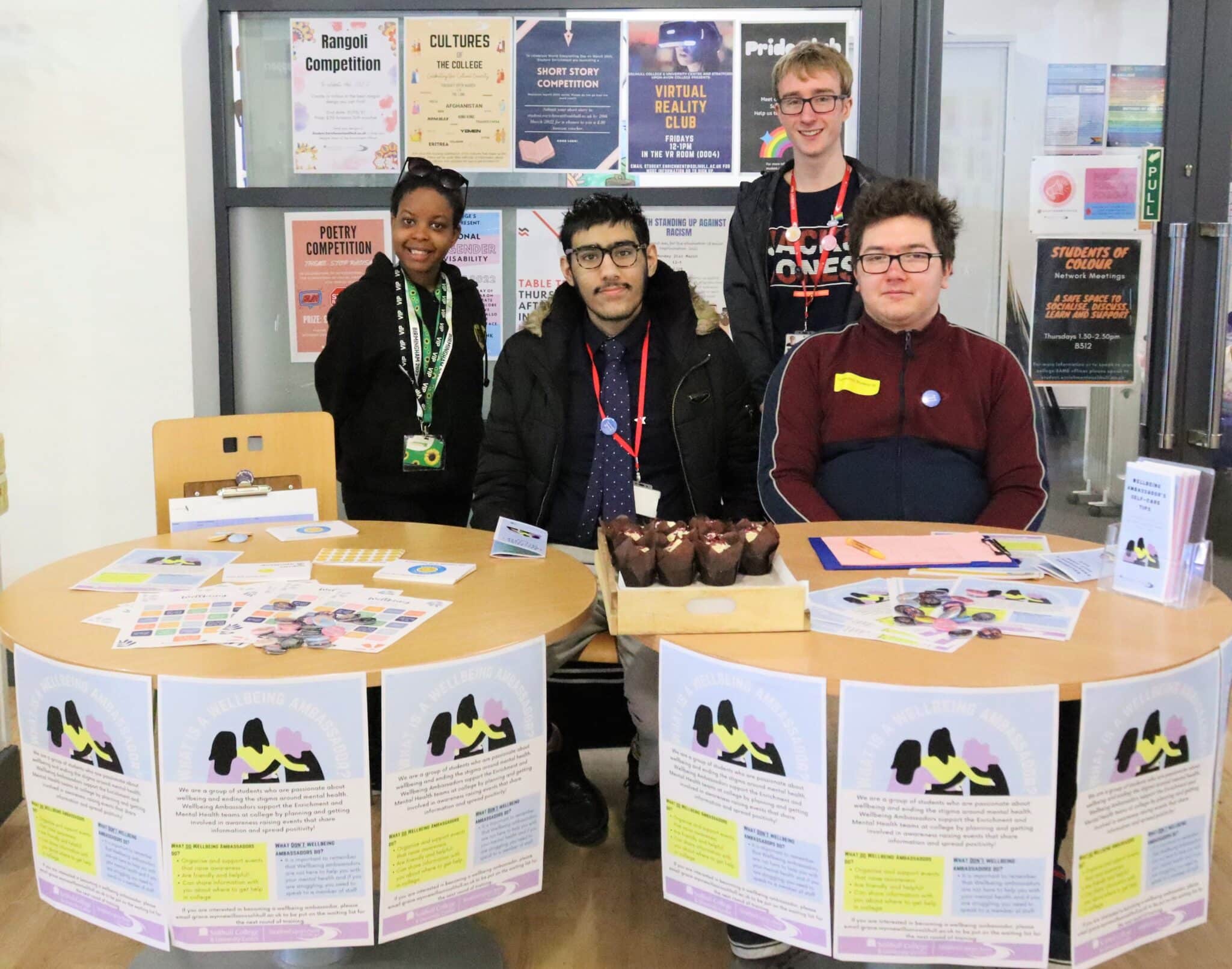 The first cohort of Wellbeing Ambassadors at the College have come together from a range of different course areas
The Wellbeing Ambassadors, who are being supported by the Enrichment team, are passionate about wellbeing and ending the stigma around mental health. They are a friendly welcoming presence and will be organising events to raise awareness and sharing information with students about where to get help in the College.
Student EDI & Enrichment Coordinator, Grace Wynne Willson explains why the College has introduced the programme: "We're constantly looking at the needs of our students and identifying the best ways to support them. We recognise the challenges that have arisen with lockdown and the importance of investing in our students' mental health wellbeing. Programmes such as these are an added support to the excellent service the Mental Health team already offer our students. I'm proud of this group of students who have stood up to make a positive impact on the college community."
Computing & Emerging Technologies student, George Hotten, shares why he volunteered for the role: "I want to make sure that students know where to go to get the support they need so that they don't struggle in silence. Our aim as Wellbeing Ambassadors is to signpost students and I'm happy to be part of something where I can draw on my own experiences and understanding of mental health and share some positivity."
If you're a student and are interested in becoming a Wellbeing Ambassador, please email grace.wynnewillson@solihull.ac.uk.