Solihull College & University Centre has reaffirmed its commitment to staff and students by signing up to a brand new national mental health and wellbeing charter – created by the Association of Colleges in conjunction with mental health experts.
The 11-point document includes commitment to promote equality of opportunity and challenge mental health stigma, provide appropriate mental health training for staff and provide targeted individual mental health support where appropriate.
Colleges across England teach and train 2.2 million people each year – including 685,000 young people. Every year, 1 in 10 young people experience a mental health problem and 1 in 5 young people aged 16-24 experience a common mental illness such as anxiety or depression at any one time. 75% of adults with a diagnosable mental health problem experience their first symptoms before the age of 24, so the College plays a vital role in supporting the mental health and wellbeing of its students and staff.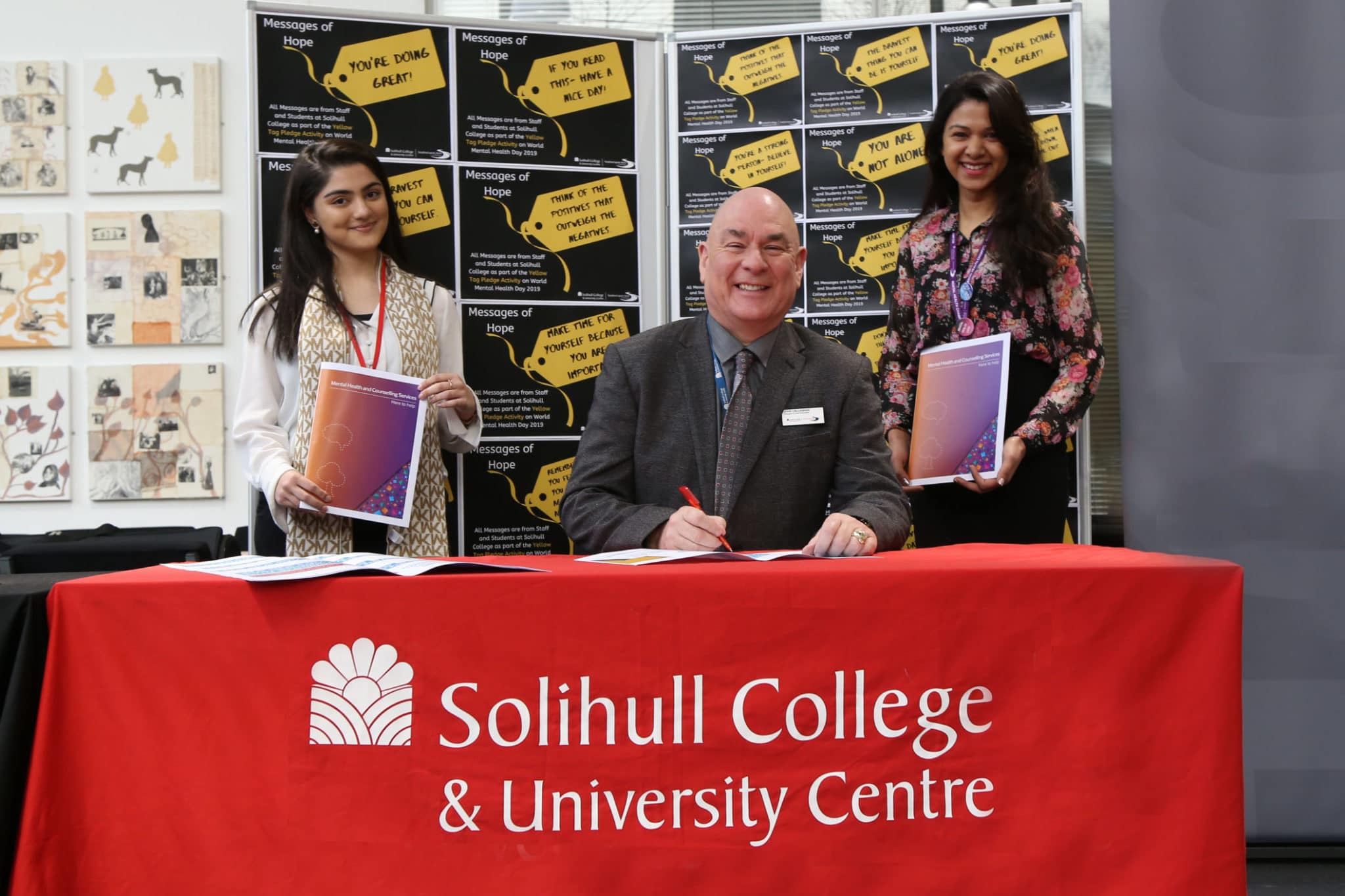 Fathima Ashraff-Ali, Mental Health Lead at the College, said: "We are very proud of the quality of our college mental health service. We will continue to acknowledge the needs of our students and work towards overcoming the difficulties in accessing mental health services. Currently, based on feedback from our students, we are working on an online mental health assessment tool kit that we are hoping to launch in the new year. We will also continue to work with teaching and non-teaching staff in improving standards for our college mental health service."
Richard Caulfield, Mental Health lead at the Association of Colleges, said: "Every single day colleges like Solihull College & University Centre provide a world class education and transform the lives of millions of people. This includes providing support for both staff and student wellbeing at the right time, in the right place. This charter gives colleges the chance to publicly state their commitment to the mental health agenda."