The mental health support team at Solihull College & University Centre were recently selected to present at a virtual event on the higher education sector's response to COVID-19.
The College is part of the UK Healthy Universities Network which supports its members to develop and implement 'whole university' approaches to health and wellbeing. The network's recent event 'A Whole Systems Approach to COVID-19 and Beyond' took place in early November.
Choosing the theme 'Returning to Campus', the College's mental health support team, Fathima Ashraff-Ali and Blair Sweeney presented their case study via Zoom. The presentation highlighted how the College has combatted issues and found ways to support students returning to campus following lockdown.
Throughout the pandemic the College's mental health service has developed an extensive range of resources to support student mental health. Among the resources available was the College's recently launched online mental health assessment toolkit – Kaleidoscope. Kaleidoscope is a free tool providing personalized information to support mental health and well-being.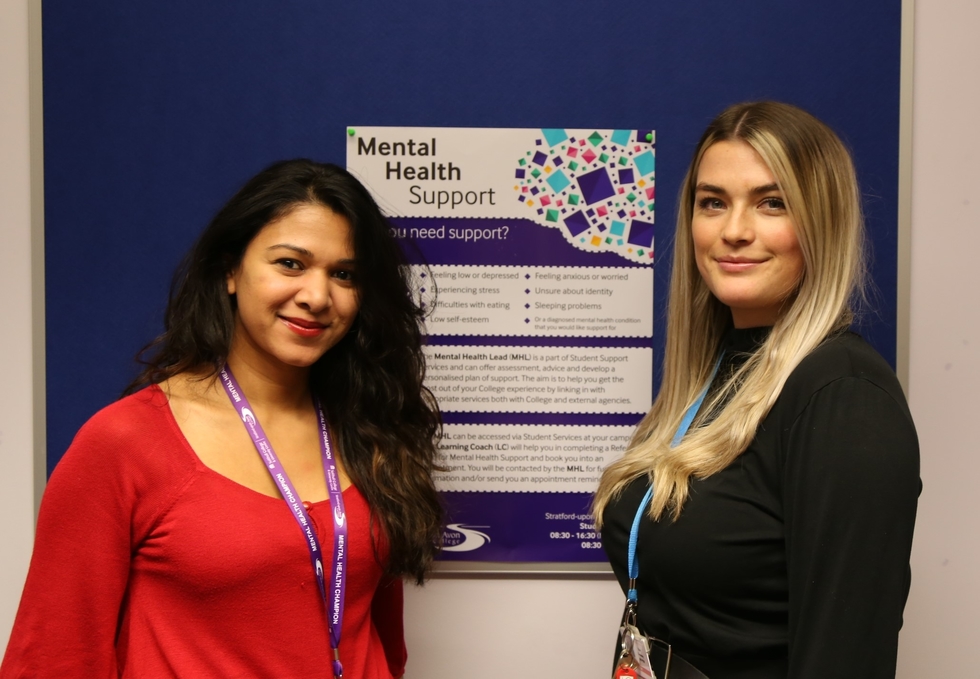 Fathima commented: "To have been chosen to present our case study to an audience of over 100 delegates from colleges and universities all over the country was a real highlight for myself and Blair. The comments we received confirmed that we have gone above and beyond in thinking of and securing ways to support the mental health needs of our students and staff. The event left those of us in leadership roles within mental health services feeling more connected through collaborative working and established our commitment to our student's health and well-being."
The case studies from the event will be made available on the UKHUN website.
For more information on the College's mental health team please visit student services.