Solihull College & University Centre is sad to announce that Principal John Callaghan is retiring with immediate effect due to ill health.
John has been Principal & CEO for the last 7 years and has worked tirelessly to steer the College towards being the successful organisation it is today.
The College is much admired in the sector and is highly valued by students, staff, stakeholders and the local community. John leaves the College in an excellent position ready for the future, with high quality teaching and learning, invaluable support to students, sound and secure finances and an extremely well-managed organisation at all levels.
In John's own words:
"I am so very proud of the magnificent way my teaching staff have kept their focus on our students and dealing with them through the pandemic. I'd also like to acknowledge my extremely professional support staff who have worked so hard keeping everything going. You have all inspired me and it has been a great privilege to lead such a fantastic college.
I leave the college in strong capable hands and I wish you all every success. I will monitor progress as long as I am able to and after 33 years in FE, I can tell you that this College is amongst the best in England. The best tonic for me is to see record enrolments and all areas delivering high quality education to our students."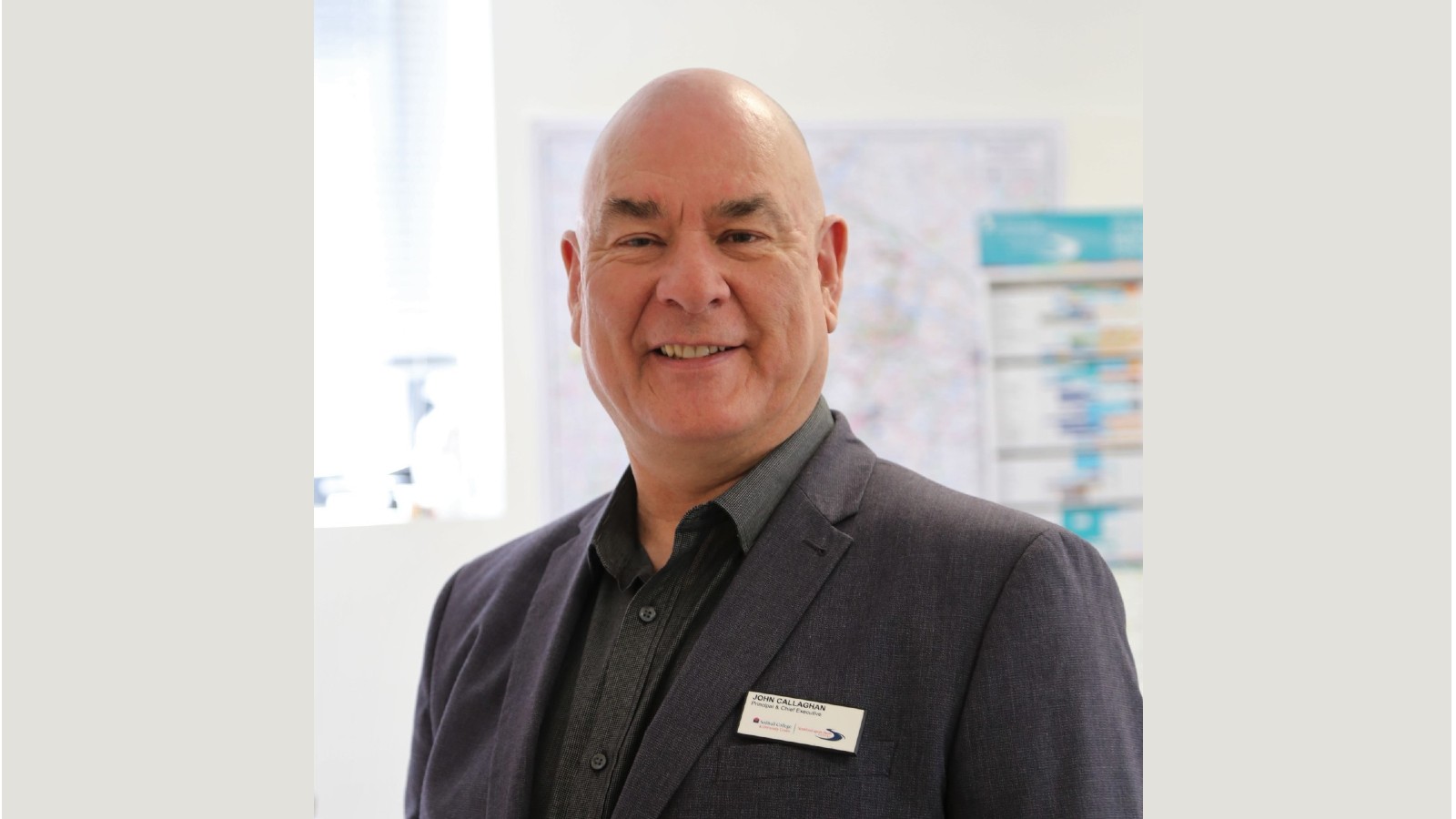 Key successes during John's time as Principal, amongst many others, include the College's 'Good' Ofsted rating in 2016, steering the College through the merger with Stratford-upon-Avon College in 2018 and leading the Greater Birmingham & Solihull Institute of Technology since 2019.
As a result of John's retirement, the Governors are pleased to appoint Lindsey Stewart as Acting Principal from 1st September. Lindsey has immense experience and a terrific track record in the College and further education. Recruitment for a new Principal will take place early in the New Year.
Everyone at the College is joined in wishing John every possible happiness and comfort as he spends time with his family.