Written by the Student Executive's Digital & Communications Officer, Emma Stewart
The Student Enrichment Team recently held an event at Solihull College & University Centre's Blossomfield Campus highlighting what healthy relationships look like and how to recognise when they're unhealthy.
Local charity Rape and Sexual Violence Project (RSVP) supported the College's 'Don't Ignore the Red Flags' campaign by providing relevant literature and information which was shared with students on the day.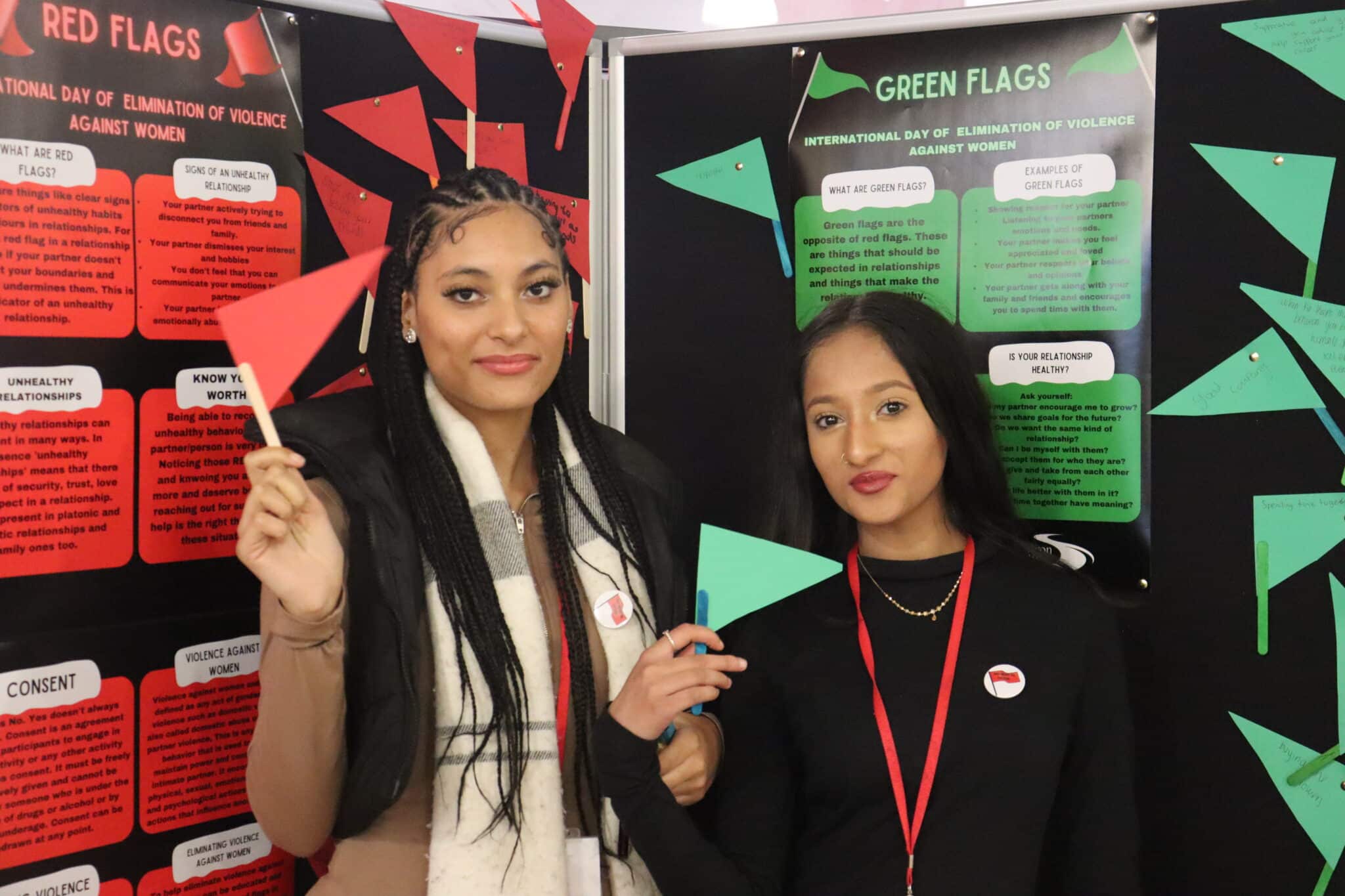 The Student Enrichment Team regularly put on events to raise awareness of timely issues
The event was hosted by Student Voice President, Sasha Georgieva, who comments: "I think it's important to raise awareness to students, some who may be starting new relationships, on how to identify signs of an unhealthy relationship in order to keep safe."
The campaign was not only an opportunity to get students together, but a chance to see the new Student Voice Executive working in harmony too.
Student EDI & Enrichment Coordinator, Grace Wynne Willson, explains: "The campaign promotes a really important message and it's good to see the Student Voice President, new Women's officer, and new Digital & Communications Officer working together to raise awareness."
Sasha Georgieva, Student Voice President, organised and hosted the event
Students got involved with various interactive activities such as creating their own red and green flags and displaying what one should look out for in a relationship. The activities were designed so students could gain a deeper understanding of the information provided through visualisation.
Women's Officer, Sara Abdalla, says: "It was good to show people how important it is to have a healthy relationship and how important it is to say, 'yes' or 'no', putting oneself first."