The Learning Technologies Team from Solihull College & University Centre and Stratford-upon-Avon College were delighted to be recognised recently for their work on embedding the latest technology into student learning.
Solihull Chamber of Commerce's Annual Awards acknowledge the remarkable achievements of Solihull businesses from across a variety of sectors. This year's event took place in October at the Hilton Birmingham Metropole.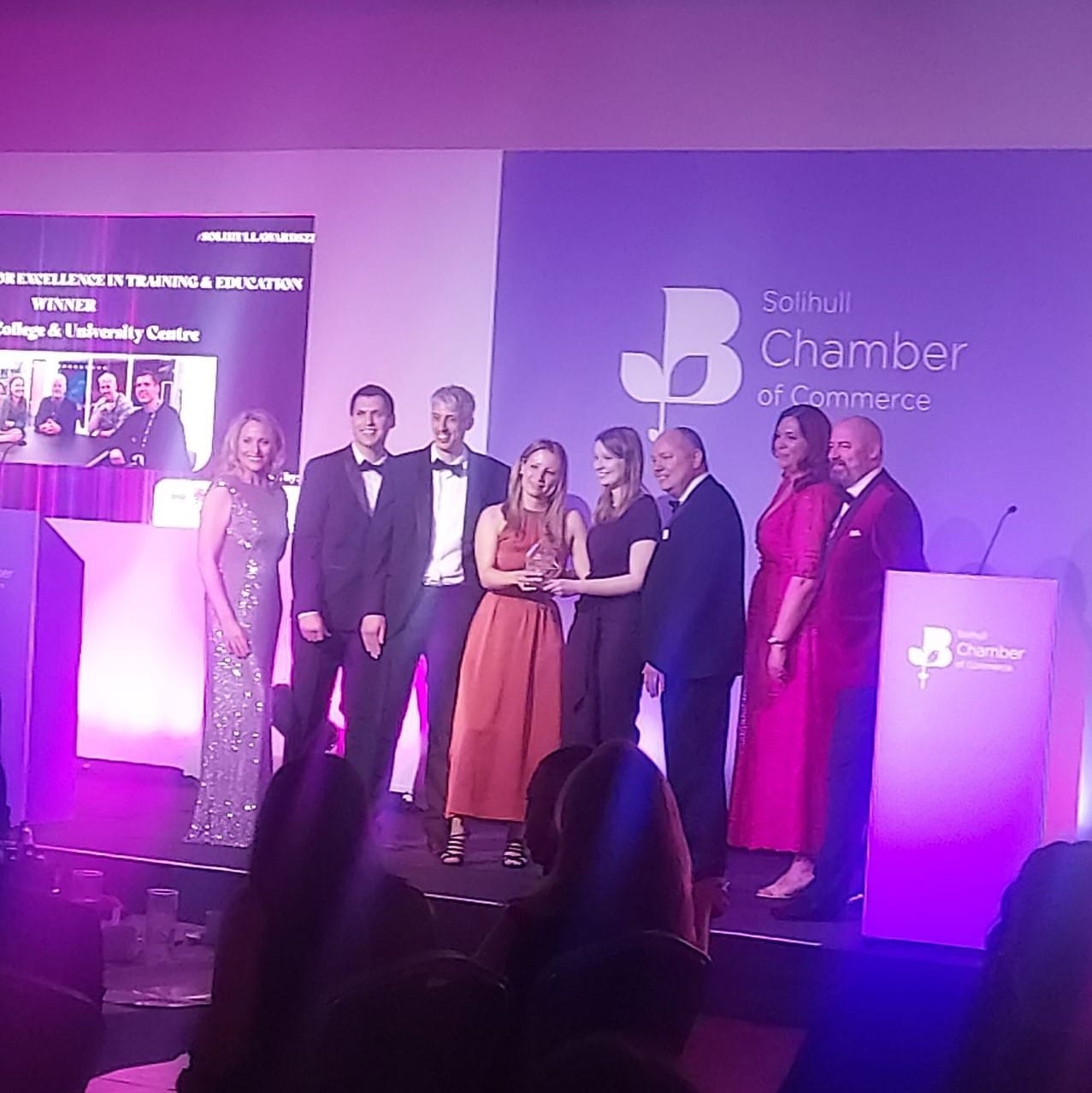 The Learning Technologies Team took home the award for Excellence in Training & Education
The College were nominated in the Excellence in Training & Education category and were thrilled to come away with the prize. Head of Learning Technologies, Emma Ball, commented: "The College is constantly exploring ways to harness the power of technology. We strive to use technology not only to benefit our organisation but also to develop the digital skills and innovative mindset our learners will need to succeed in their career."
The award recognised several initiatives from the College, including bespoke software it has developed to help students. With the mental health of young people being an issue of national concern, particularly since the pandemic, the College developed a Mental Health Hub. A collaboration with the College's Mental Health Team, the system signposts available support and information to students. At its core is a highly detailed self-assessment tool (Kaleidescope) that supports learners in reflecting on their mental health and then provides personalised next steps, advice, and self-help materials.
Another piece of software is used by students to maintain health and wellbeing records for the animals in the College's Animal Welfare Centre at Solihull's Blossomfield Campus. The Learning Technologies and Animal Welfare teams worked together to identify the needs of the Unit and their learners and created a software package focused on supporting learners.
The College has also invested in a Digital Badging platform, empowering students to be endorsed for demonstrating a range of skills. Badges can be shared digitally, enabling recruiting businesses to quickly see competencies, students to demonstrate commitment to ongoing personal development, and incentivising the development of new skills.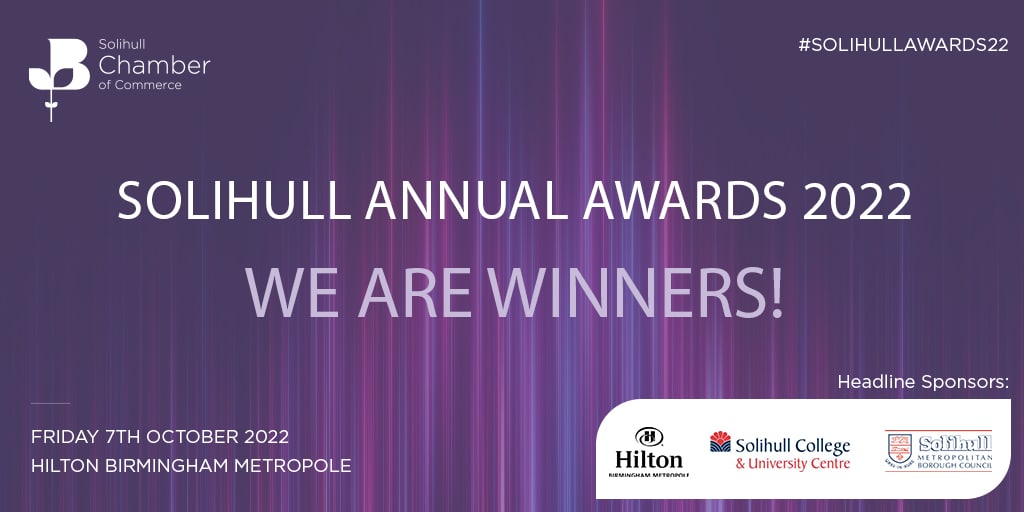 The award ceremony took place at Hilton Birmingham Metropole
Across Solihull and Stratford, the College has long been an early adopter of emerging technologies such as Virtual and Augmented Reality and are committed to embedding these technologies into curriculum. 360° video produced by the Alzheimer's Society has been used by Health & Social Care students to develop understanding and empathy for service users. 360° video has also been used in English as a starting point for creative writing, and in Public Services to immerse students in the role of first responder and more.
Emma Ball explains: "The aim is to ensure that students enter the workforce with the knowledge and skills ready to thrive, and with a strong understanding of the benefits that these types of technologies can provide. We have plans coming up including the use of VR in sport, psychology and more. The possibilities for this type of technology in learning are endless."
Congratulations to the team on their great work.