A Distinction star Computing & Emerging Technologies student at Solihull College & University Centre has been offered a fully funded scholarship to study a Computer Science BSc at university.
Hatem Kesseir, 19 from Birmingham, applied for the Millennium Point Charitable Trust Scholarship, which fully funds tuition fees for an undergraduate degree in partnership with Birmingham City University (BCU) at their Faculty of Computing, Engineering and the Built Environment.
Hatem explains that he applied for the scholarship after speaking to relatives in America who said it is common there to get scholarships: "I thought I might as well look at scholarships over here and found this one and applied. I had already been offered a place on the course before applying for the scholarship."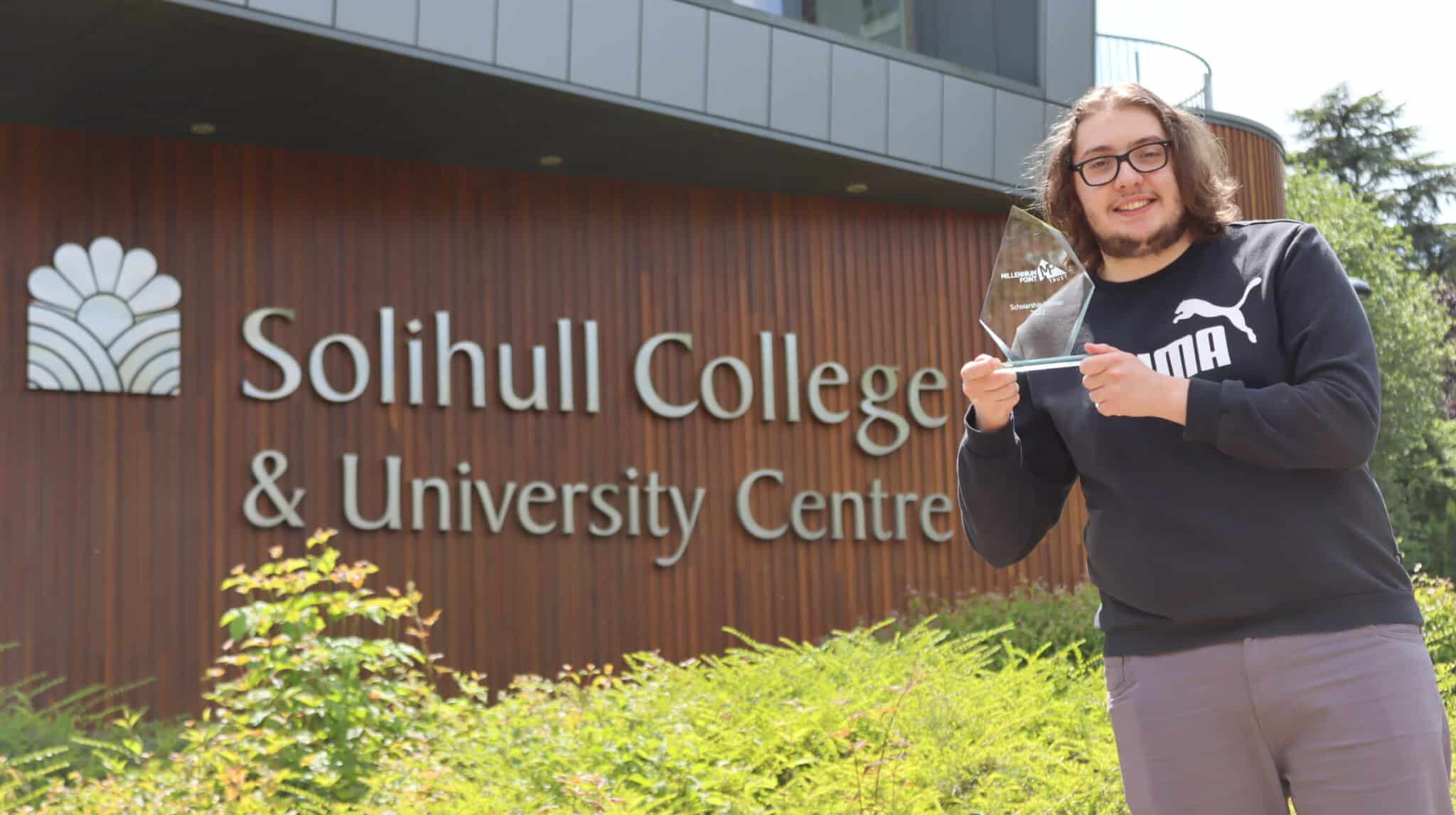 Hatem has also been appointed an ambassador to represent Birmingham City University at events
After receiving some disappointing results in his GCSEs back at school, Hatem came to the College determined to do his utmost best and completed his course achieving Distinctions in every single module. He shares: "I wasn't going to let what happened with my GCSEs happen again. I wanted to be the best and do the best that I could and as long as one has that determination, they can get anything done. I had multiple assignments on the go and learnt to effectively manage my time."
Exposed to computers and technology from a young age, Hatem developed a deep interest in computing. With the development of technology over the years as Hatem himself grew older, he decided he wanted to pursue it as a career which brought him to the College. He says: "I researched and found that the community and reputation of this College is of a high standard, and I wanted to study at a place that would help me reach my goals."
He adds: "The people that you meet, the friends you make and the community around you is fantastic. My favourite time on the course was building robots."
Hatem was one of five shortlisted for the scholarship out of thousands of applications received and was eventually selected as the winner following an intense assessment process. In addition to Hatem's degree being fully funded for the duration of his three-year course, he will receive a laptop and has been appointed an ambassador for BCU.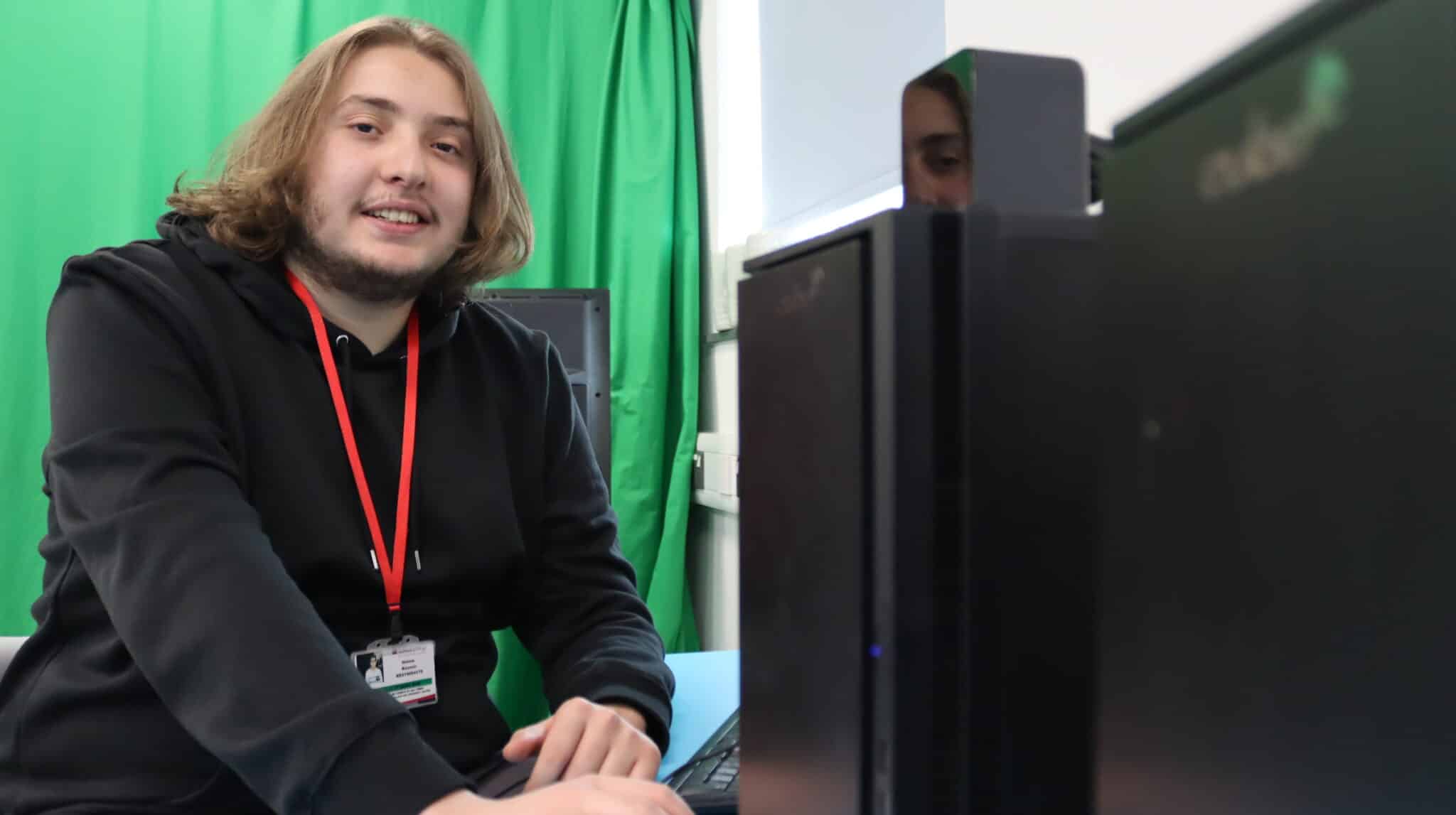 Hatem has worked extremely hard to achieve distinctions in all of his modules
As part of the assessment process, Hatem was asked to present to a panel of judges an issue he has recognised in the West Midlands and how he could utilise his degree to solve it. Hatem chose to fix the NHS waiting times. He comments: "Two days after the interview they called me and told me I had won the scholarship. It felt surreal, I had put a lot of hard work in that presentation and never worked on something of that scale. I wanted to make my parents proud so when I won, it was emotional. My mum was a bit tearful, and she was so proud of me which made me happy."
Looking at how he envisions his career to take shape, Hatem has a few thoughts he shares: "My dream role would be to work at Google or Intel and quite high up. I look to a close family friend for inspiration who achieved a masters and doctorate in the same subject area. Doing a doctorate is a goal of mine but I'm open to anything."
The College is immensely proud of Hatem's impressive achievements and are happy to have been part of his continuing journey of success.