A former Solihull College & University Centre student recently went above and beyond to produce a new tutorial on Equality & Diversity for current College students and apprentices.
Fatima Mai-Bornu, Black & Ethnic Minority (BAME) Officer at the College, built the interactive resource featuring a range of questions and activities for students to engage with.
All full-time students have Personal Progress & Development (PPD) lessons as part of their time at the College and the resource Fatima built was ready to go for new students starting this academic year.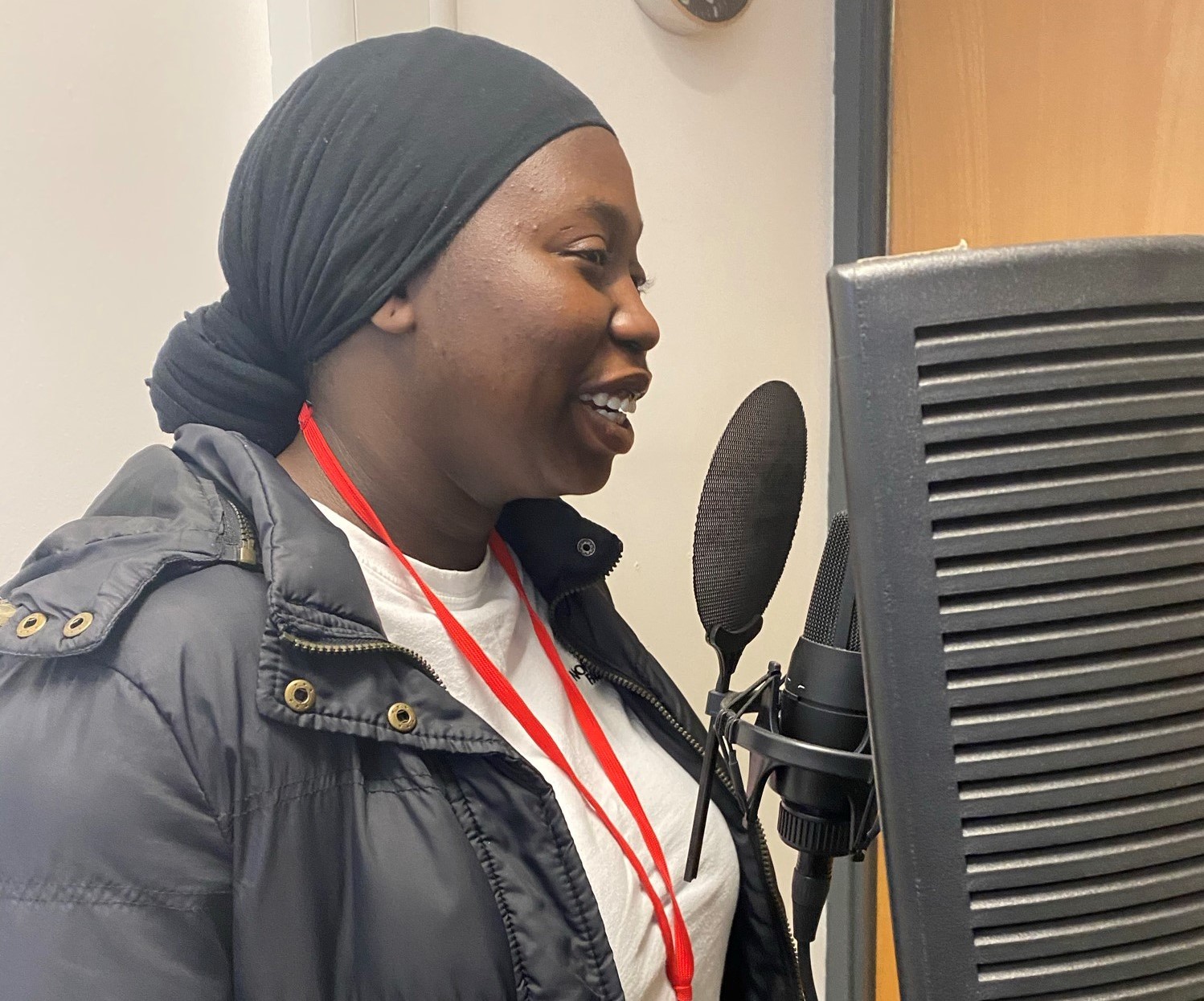 Beth Tite, Head of PPD, says: "When I sat in on the Student Rep conference, I saw Fatima deliver her section about Equality and Diversity and I thought 'that needs to come into PPD' because the message was so strong. The message coming from a student themselves and being delivered to other FE students and apprentices had never been done before and makes it so much more powerful."
The presentation that Fatima made is interactive, with students receiving a certificate once they've passed the short test at the end of the session.
"Fatima is very passionate about Equality and Diversity, and she was so excited when we approached her about doing the presentation," says Beth. "She was professional with the talk and used her platform excellently. She went above and beyond to create this brilliant resource."
Since leaving the College, Fatima is now studying Children's Nursing at the University of East Anglia.
Touching on Equality and Diversity more widely at the College, Grace Wynne-Willson, Student Enrichment Co-ordinator, commented: "As a College, we are extremely committed to Equality, Diversity, Inclusion and Belonging, and we want all students to feel welcome here."
Find out more about the College's work on Equality & Diversity and the Student Voice Team.