Foundation Learning students from Solihull College & University Centre have been displaying an impressive set of skills working with cars as part of the vocational element of their course.
Amazed by the students' high ability to retain taught information, Motor Vehicle Lecturer, Spencer Robins, wanted them to have some real-life practice. During their first 'live' practice, he was taken aback by how professionally and accurately students conducted the MOT, detecting faults, fixing minor issues, and advising customers on their next steps.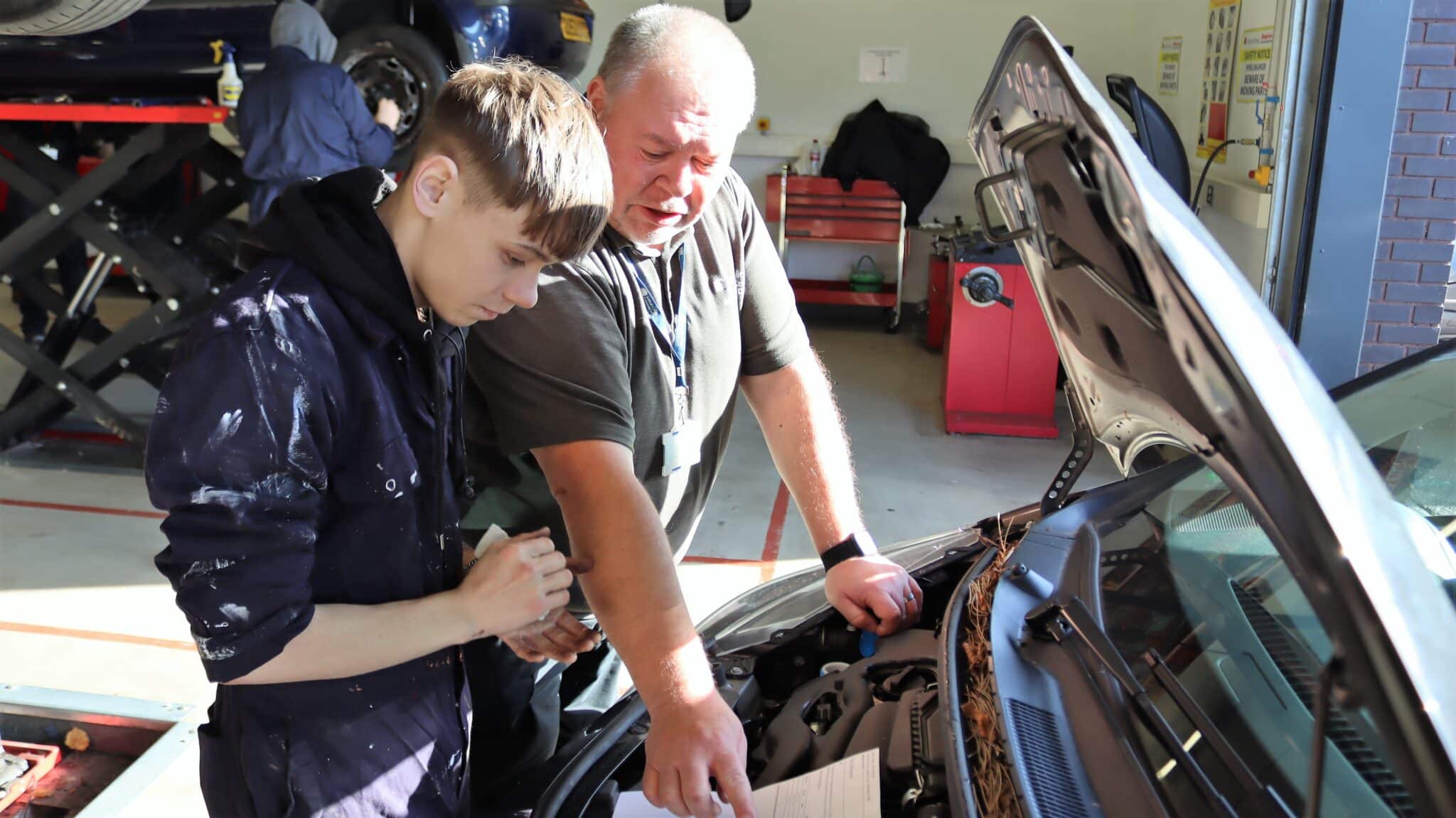 The College delivers a variety of Foundation Learning programmes designed to ease students transition into Further Education, offering an insight into what college life is like. The inclusive format of these programmes allows students to experience a range of different vocational courses alongside GCSE or Functional Skills Maths & English. Given the space to explore and identify subjects in which their strengths lie, students are able to carve out a clearer career path for themselves.
Spencer comments: "I want to celebrate these students because the talent they have shown and the amount they have learnt so far on the course has amazed me and I am so proud of them."
Head of School for Motor Vehicle, Alan Downing, has taken the glowing feedback from the students' lecturers on board and given the talented cohort full responsibility to carry out the annual staff car 'Winter Checks', where staff can have their vehicles checked for tyres, brakes, steering, lights, antifreeze and more.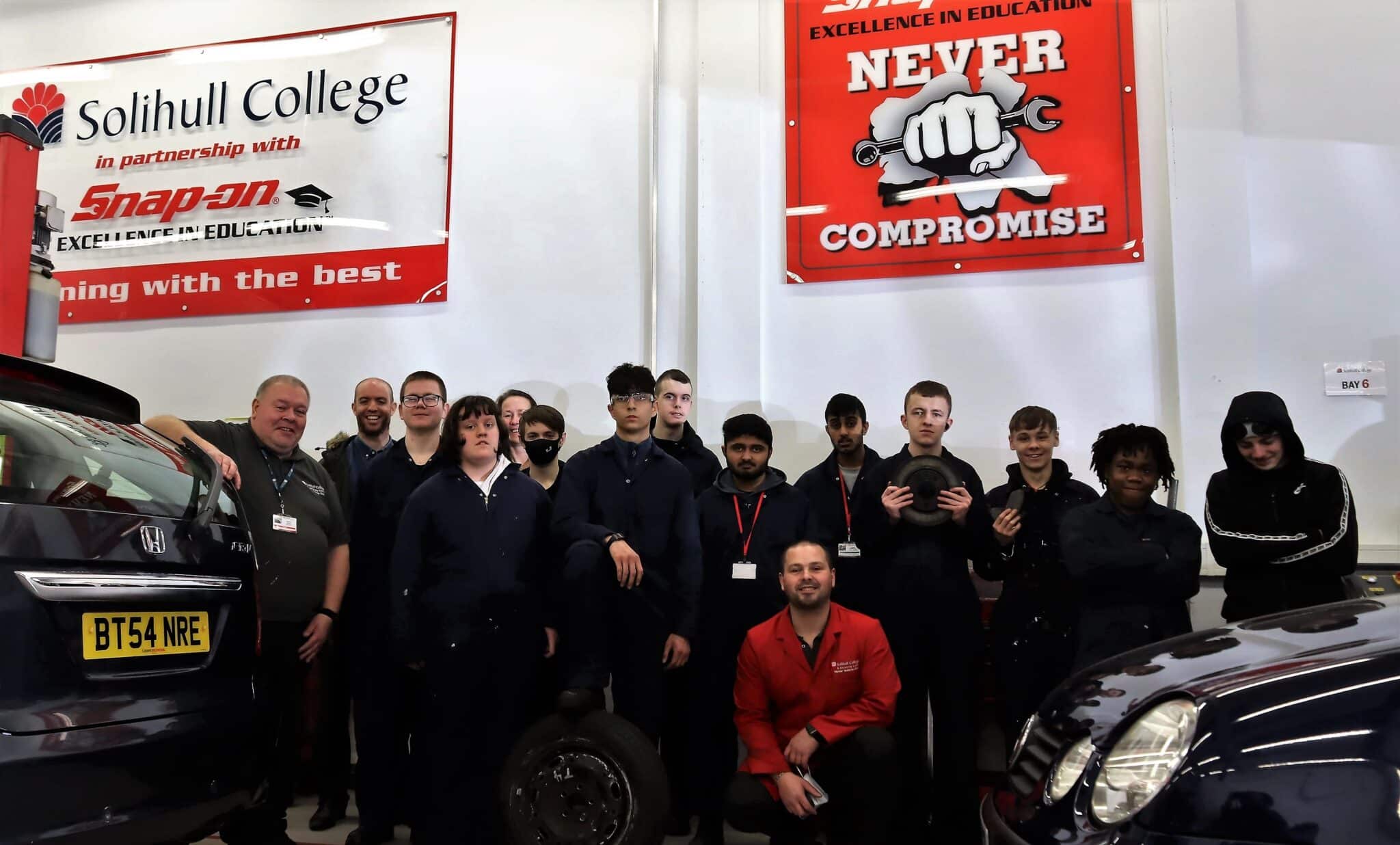 Spencer continues: "For the students to have that responsibility clearly shows how much faith we have in their talent and abilities."
The various checks students have been conducting on staff cars are in accordance with the manufacturers specifications and carried out as it would be in a certified motor industry garage.
Student Lewis Collingwood comments: "I like the course. Seeing how the cars work and testing them is really enjoyable and I feel confident in my skills."