Solihull College & University Centre's Animal Management students welcomed new guests in January in the form of three rescue hedgehogs.
The three hedgehogs, Carl, Storm and Harry, were taken in from Les Monts Hedgehog Rescue Centre based in Nuneaton. The hedgehogs were marked for identification purposes and were sent to the students with their individual medical records.
Male hedgehog Carl was found trapped in a flooded area. The animals' weights were so low when rescued, Carl weighing just 718 grams, that they would not have survived hibernation. When the animals reach over 800 grams they are then deemed safe to release.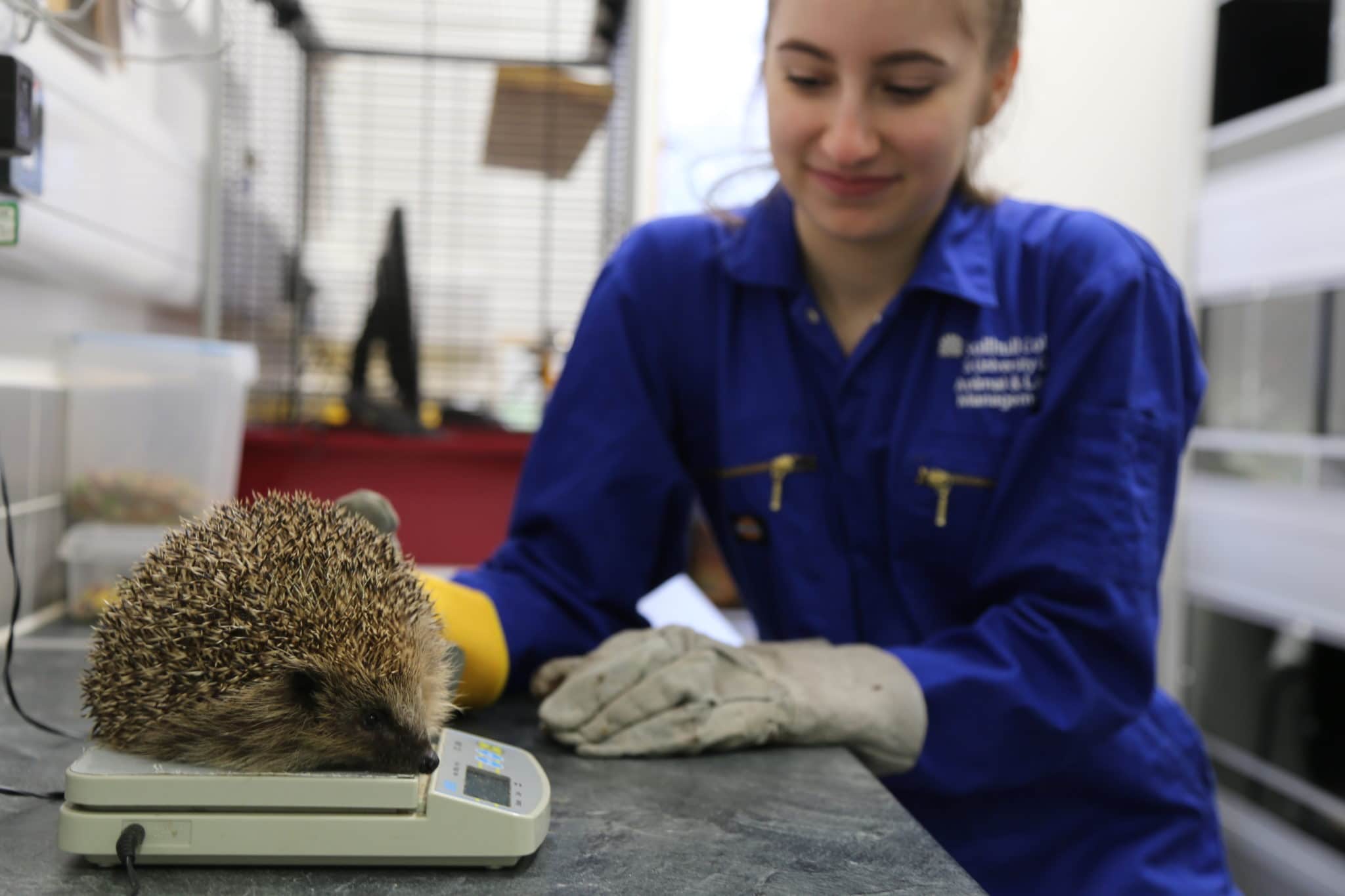 Animal Management Level 3 student Eleanor Judd, 17, has been working with the animals as part of her course module on Conservation & Wildlife. She comments: "It has been really different to look after the hedgehogs. We weigh them, health check, feed and water and clean out their cages. It raises awareness of the plight of hedgehogs and it has been great to help the community."
Storm was 689g on arriving at the College & on return to the sanctuary was 924g, Carl was 718g and returned at 1245g and Harry was 764g & on return was 1059g.
Animal Centre Manager and Lecturer Jo Burnard stated: "If we don't do something hedgehogs are in danger of dying out. The sanctuaries work purely on donations so we were proud to get involved with the charity and assist where we could."
Carl, Storm and Harry are now back at the sanctuary at their desired weight and will be released back into the wild soon. The work doesn't end for the College Animal Management team who are still on campus caring for the animals each day during the closure.
For more information on hedgehog rescue please visit Les Monts Hedgehog Rescue.