Across the UK as many as 1 in 5 children and young people are young carers with the responsibility to look after, or to help look after, someone with a disability, illness or dependency. At Solihull College & University Centre there are approximately 100 students who are young carers.
Katie Bladon, 16, from Kingshurst in Birmingham started at the College in September on a Health & Social Care course. Katie has been caring for her family since she was 10.
Katie's family have a number of needs, her Mum has arthritis, her brother ADHD and autism and her Dad PTSD. It wasn't until Katie was in year 10 that teachers noticed her situation. She was only identified by her secondary school as a young carer when she was spotted collecting her brother from school by a teacher.
Whilst on placement with Solihull Young Carers Katie met Helen Davis Young Adult Carers Lead and Student Welfare Officer at the College. "Being able to talk with Helen makes me feel better, if I'm struggling, I know there's someone to talk to. I advise anyone who thinks they might be a young carer to ask for help from somebody rather than keep it inside. There is always a confidential space at college" Katie comments.
Katie became initially involved with Solihull Young Carers. "I had extreme anxiety," Katie admits "I couldn't even look anybody in the eye then but now I can. I have helped raise awareness for Solihull Carers Trust and now the College have really supported me and helped me so much as a young carer."
Helen adds; "I encourage people to share. Katie is confident, but other students find it hard to admit they are a young adult carer. We need people like Katie to speak up and to be ambassadors."
Katie has been a wonderful ambassador and has represented the College in Leicester at the Learning and Work Institute. She has even been to speak at her old school to help raise awareness. A young girl came up to her after assembly and thanked Katie for helping her realise she was a young carer.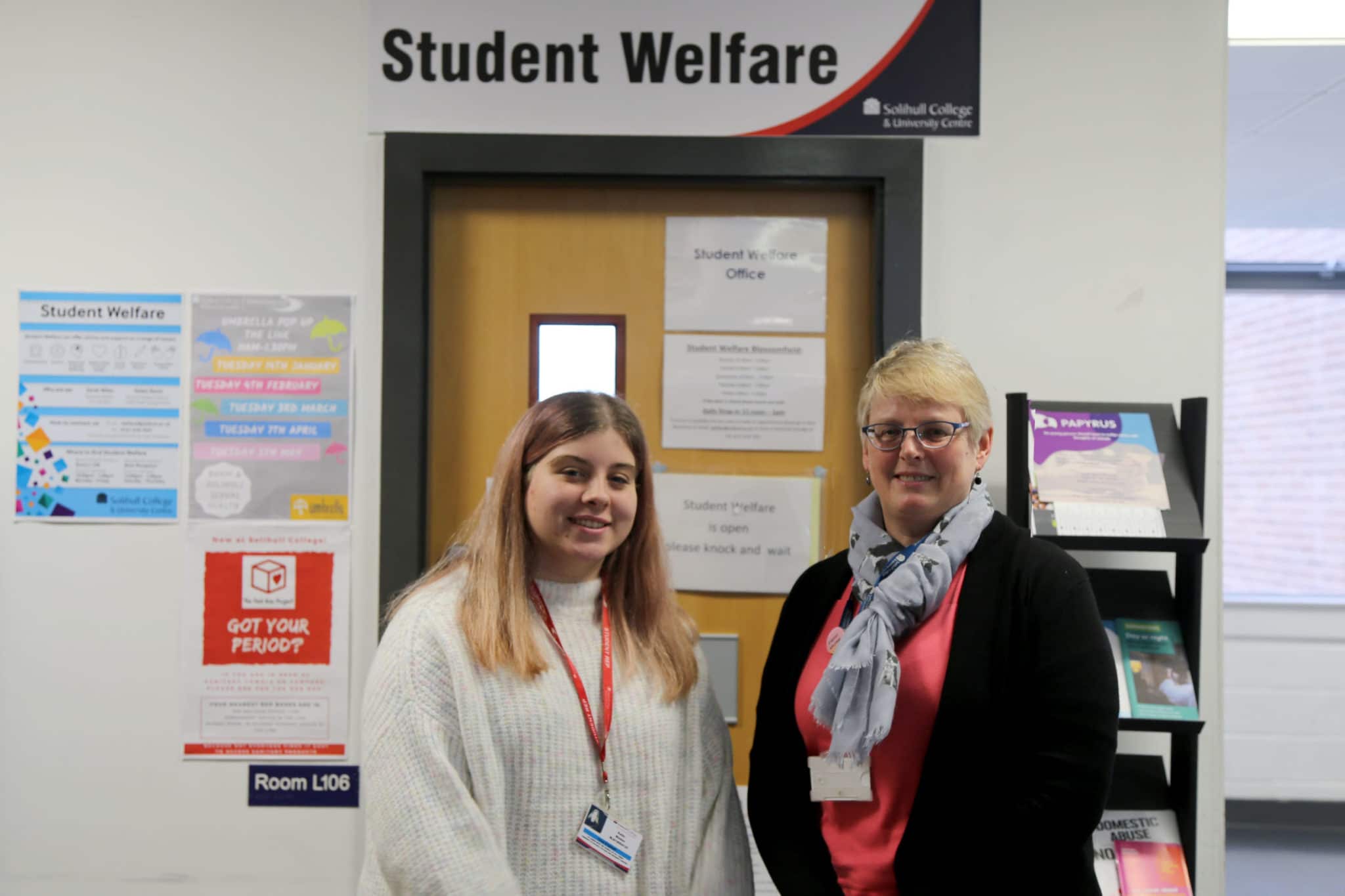 Young Carers Awareness Day, taking place on 30 January, raises awareness of the challenges faced by young carers and campaigns for greater support for them.
For students who are young carers, the College can offer one to one support, additional financial support, college young carers cards, a monthly specialist drop-in service plus activities and events.