A Public Services student from Solihull College & University Centre has been honoured with a top police award for saving the life of a stabbing victim.
Nasim Ahmed was volunteering in Digbeth at a charity dinner when he was alerted to an attack in the car park. There he encountered a victim who had been stabbed after confronting a car thief. With a first aid kit he stemmed blood flow and performed first aid on the victim until emergency services arrived. The victim made a full recovery and Nasim even took an exam the very next day.
Nasim received the 'Outstanding Young Citizen' Award at the Police and Crime Commissioner's Outstanding Citizens Awards Ceremony thanks to bravery and quick actions.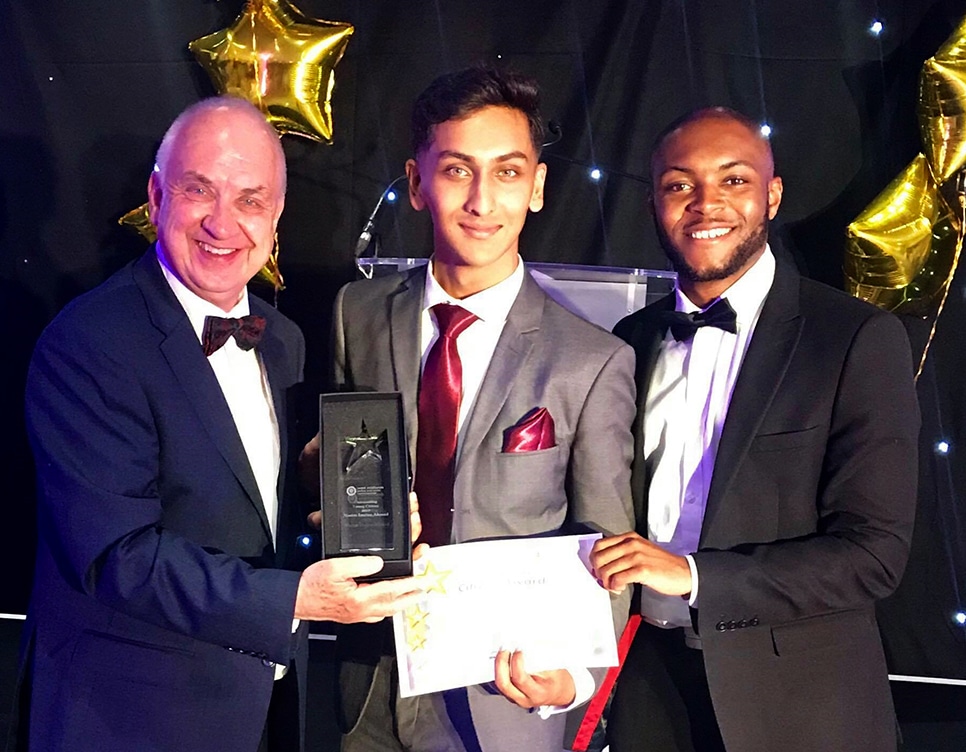 Community heroes from across the region were honoured at the awards ceremony, which is now in its 7th year. Nasim commented: "Everyone there had their own story. Each nominee had shown courage, heroism and selflessness. I was extremely proud to receive the award – especially from the Police and Crime Commissioner".
West Midlands Police and Crime Commissioner David Jamieson said: "Without Nasim's intervention, the story may have been very different. Nasim is a great role model for other young people and is an example to us all. I am delighted that he has received this award".
Nasim has now made tackling knife crime amongst the youth a personal mission of his own. He hopes to work with young people and the police in the future to help prevent knife crime.