A charitable Solihull College & University Centre student has been honoured in a letter by Birmingham's Lord Mayor.
Liam Hindley, 22, from Selly Park in Birmingham, has been volunteering for the Brum Baby Bank, driving parcels of nappies, baby formula, clothes and baby foods to needy families across the city.
Brum Baby Bank is the brainchild of local activists Kirsten Kurt-Elli and Nicky Brennan. The pair are collecting donations to fill shopping lists for worried parents. A Gofundme has been set up for cash donations to help pay for goods for the poorest families, while donors are also asked to provide nappies, formula milk, baby food and wipes.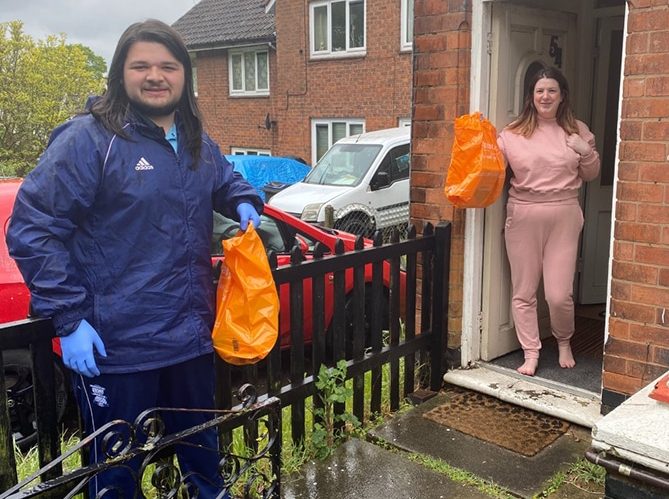 Games Design & Virtual Reality student Liam responded after seeing a call out for volunteers on Twitter. He has now been volunteering for over a month.
Liam states: "The experience has given me motivation. With my autism it really helps as it gives me a pattern and a routine. It has helped me take my mind off my own worries and enabled me to help people who are less fortunate then myself and to support my local community."
Birmingham Lord Mayor Mohammed Azim wrote to Liam saying: "I am sure through the work you are doing you are improving the lives of many people during this crisis and ensuring they don't miss out on essential items…you truly are a hero in these very challenging times."
Liam hopes to work within the virtual reality industry in the future and is already looking at the possibility of building a piece of software to help vulnerable people enjoy places they wouldn't otherwise be able to in a virtual environment.
If you would like to donate to Brum Baby Bank or feel you need assistance, please contact brumbabybank@gmail.com.