Performing Arts students are welcoming audiences to Solihull College & University Centre next week to watch their performance of an innovative and inclusive take on Hamlet.
The performance will see three Hamlets take to the stage as they each breathe their experiences into the character whilst contextualising Shakespeare's Hamlet and delving into contemporary issues such as mental health and wellbeing.
Watch the official Hamlet trailer the students have filmed for their production
Hamlet will be the final performance for the Level 3 students at the College as they get set to embark on the next steps of their journey after successfully completing their course. Students have taken on a range of roles and characters, with some taking on roles in backstage production, some in performance, and some in both.
In the lead up to the production, students have completed essays exploring Shakespeare's relevance to British society today and how that relates to us as individuals.
Lecturer in Creative Performance Practice, Kelly Casey, shares: "The students have had a lot of intense discussions on Shakespeare and have explored ideas such as the language, how much of Shakespeare is lost in translation, was he a feminist, and how do we connect to his ideas in this modern day."
Students have been busy rehearsing for Hamlet which will be their final performance at the College
Kelly adds: "The students have a chance here to bring their passions into this production and look at different communication devices to reach their audience. British theatres have a very particular demographic in attendance. How can we draw younger and more diverse backgrounds in? Who better to understand and empathise with that than these students?"
The students have collaborated with the College's Photography and Make Up departments to bring this production to life.
Buy your tickets for Hamlet now:
Wednesday 18th May 2022, 2:00pm performance
Wednesday 18th May 2022, 6:00pm performance
Meet the Actors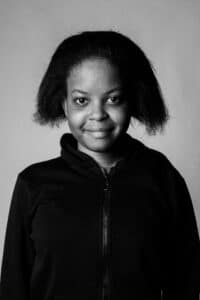 Angel Garvey-Hendrickson
Production Role: Movement
Character: Horatio
"I've loved bringing physical theatre into the play and found inspiration from a workshop Frantic Assembly delivered at the College which encouraged us to use our own experiences to create routines that convey parts of the story using movement and not our voices."
Ashleigh Poppitt
Production Role: Sound
Character: Queen Gertrude
"My production role is music and I've looked at the relationship Hamlet shares with the other characters to express the difference in emotions. We edited the script a lot to focus on mental health and questioned whether the ghost was actually there and the true cause of Ophelia's death."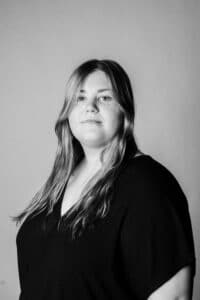 Aspen Hunt
Production Role: Costume Designer
Character: Bernardo
"I've tried to create outfits that are reminiscent of the time and theme of Hamlet. It's been particularly interesting designing Ophelia's costume and exploring her femininity."
Chad Clarke
Production Role: Filming
Character: Polonius
"Receiving the opportunity to play Polonius in the production is something which has interested me since the project began, I quite enjoy exploring characters that are different and as the father of Ophelia in the play that allows me the chance to try playing a fatherly role."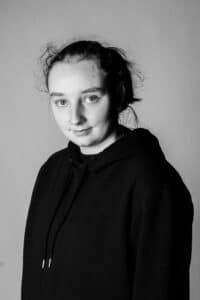 Charlie Cooke
Production Role: Lighting
Character: Servant/Player
"I did a lot of research into Shakespeare and got more involved in the backstage technical production side of it. I like the historical element to Hamlet."
Charlotte Crump
Production Role: Assistant director
Character: Ophelia
"I delved into a range of themes quite deeply to understand and connect with my character, some of which wouldn't have been a priority in Shakespeare's time such as gender swap and masculinity."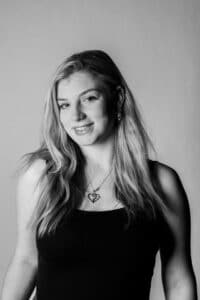 Courtney Lamb
Production Role: Marketing & Costume designer
Character: Laertes
"I'm playing a male and I'm very feminine, which has been interesting. I found the discussions we had about Laertes relationship with his sister quite interesting and his behaviour towards her feels less taboo when being played by me, a female. I love Shakespeare and the historical themes; I've especially liked working with Aspen on the costume designs."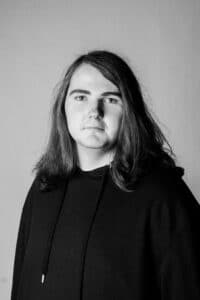 Jonathan Higgins
Production Role: Filming
Character: King Claudius, Hamlet, The Ghost
"I've had the chance to explore the production and media side alongside understanding the characters and adapting them to the times we live in today. There are parts of the production where we're using hi-tech cameras to incorporate The Ghost so it really is a multimedia piece and I'm excited to see how the audience will respond to that."
Millie Dodd
Production Role: Filming
Character: Hamlet
"I'm a female playing a male role in a play that highlights misogyny and challenges it, I've tried to get Shakespeare's intentions across whilst making it relevant to modern audiences."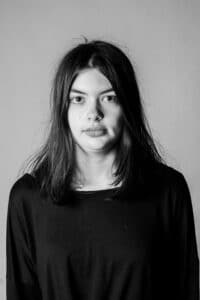 Niamh Sheehan
Production Role: Characterisation
Character: Rosencrantz/ Gravedigger
"I enjoy exploring performances from different perspectives as someone who is quite artsy. For my performance as Rosencrantz I have carried out a lot of research into different performances of the character on Stage and film."
William Pullen
Production Role: Marketing
Character: Guildenstern/Gravedigger
"I'm so excited to be able to bring my interest in marketing to this project, and to be able to utilise all of the digital and physical performance skills which I have developed since I began studying performing arts! I hope to bring an exciting spin to the characters which I have been cast as in this production and I hope the audience enjoy them as much as I have enjoyed developing them."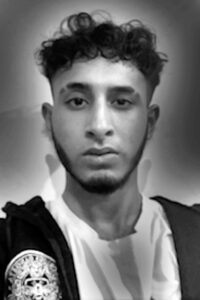 Isam Hussain
Production Role: Filming
Character: Hamlet
"When we first started learning Hamlet, it was like learning a whole new language. As a young British Asian man, I feel I'm the opposite to the role in every way and that plays to my advantage as I'm able to step into Hamlet's shoes and empathise with his grief. For my research, I watched others' performances and found most of my inspiration in Paapa Essiedu's 2016 performance of Hamlet."
Cerys Rattigan
Production Role: Movement
Character: Marcellus
"I'm one of Hamlet's soldiers and found it challenging playing a male character as I'm more feminine and I've had to learn to master speaking like a soldier."
Jamie Luton
Production Role: Movement
Character: Osric
"I've connected with the emotions of Hamlet and have enjoyed exploring emotional memories to understand the characters."