A Performing Arts student from Solihull College & University Centre is to become part of Birmingham's history as she prepares to perform at the Commonwealth Games Opening and Closing Ceremonies alongside some of the West Midlands' finest talent.
Angel Garvey-Hendrickson, 19 from Olton, will be performing at the Commonwealth Games as a member of a dance collective called Critical Mass – a project funded by the Spirit of 2012 charity to encourage the legacy of London 2012. The collective is made up of up to 200 disabled and non-disabled young people, aged 16-30, with the aim to set a precedent on how major events can adopt authentic inclusivity.
As a member, Angel will also be performing at the opening of the Birmingham 2022 Festival in March, the Birmingham International Dance Festival in June, and at live sites around Birmingham during the Commonwealth Games. She explains: "I joined Critical Mass as I saw it as an opportunity for me to be part of something big that would challenge me, build my self-confidence, and allow me to develop my skills."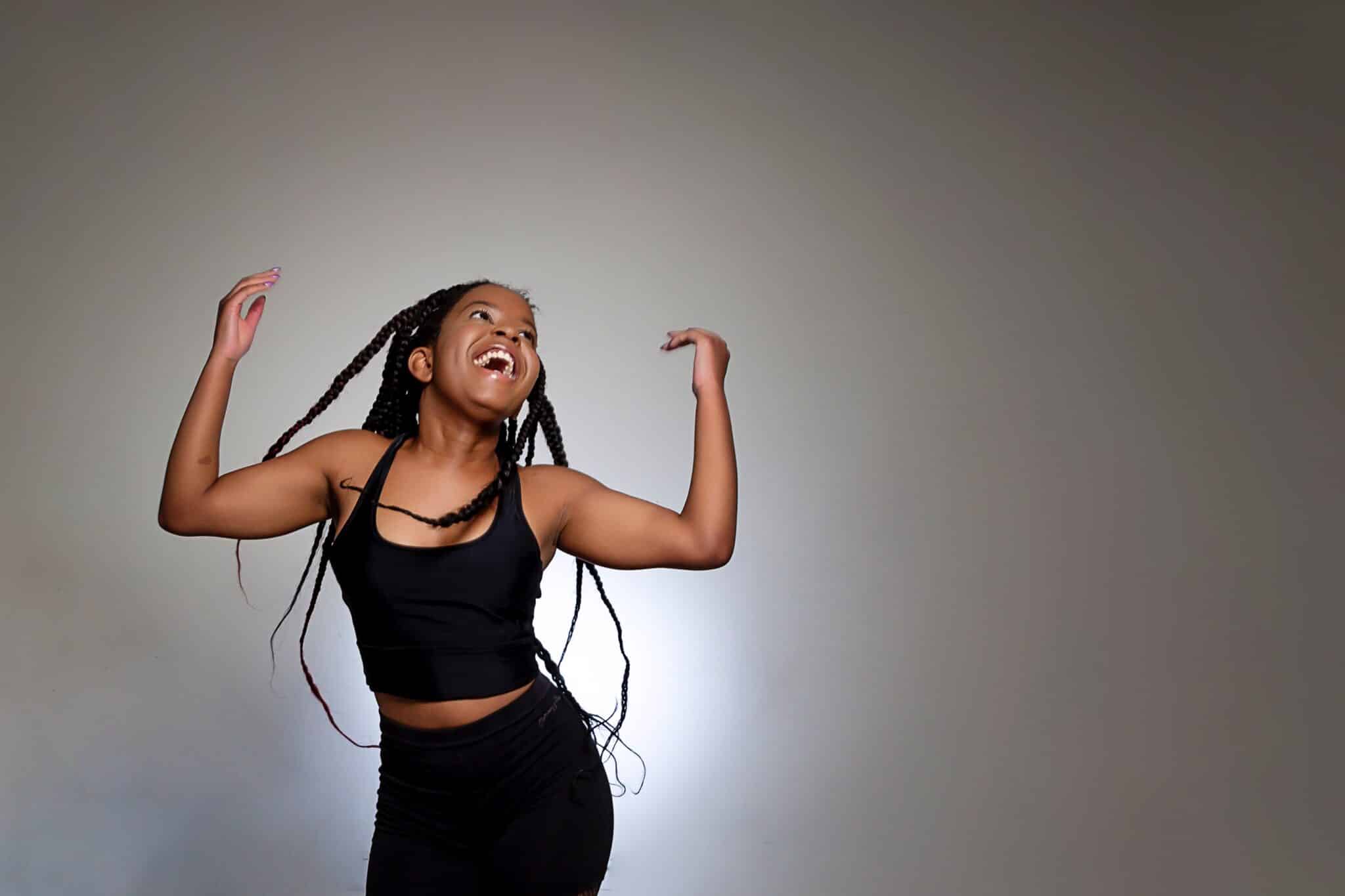 Ambitious student Angel's talents were first recognised at school
The thrill of performing is what keeps Angel driven, she explains: "I'm in my element when I'm on stage performing in front of lots of people and able to show my creativity. Behind the scenes, I enjoy using different parts of my body to produce routines and choreography."
Angel credits her Performing Arts course at the College for pushing her out of her comfort zone and allowing her to experiment with different techniques: "The College partners with a theatre company called 'Frantic Assembly' and they once did a workshop on physical theatre, it wasn't something I had ever done before and I was scared but by the end of it I came out feeling amazing; I had expressed myself using solely my body, not my voice."
"On the course you get to collaborate with different disciplines such as Photography students and we share ideas and learn from each other in an inclusive and safe space. It has helped me become a better team player and learn to respect others and their talent in a way I wasn't so familiar with before."
Angel has impressed her tutors with her performances at College
Recently, Angel made a brief appearance on BBC Midlands Today where she gathered with her dance collective at the Library of Birmingham to launch Wondrous Stories, a production by Motionhouse which will be the opening show of the Birmingham 2022 Festival.
What challenges have you faced so far whilst navigating the world of dance and performing arts? Angel responds: "It's not easy being small and trying to get yourself heard, people tend to patronise me, and I have to push through that. Being a young Black woman has meant I've had to work much harder and grasp onto every opportunity I can as there aren't many opportunities out there for girls like me."
Watch this space as we keep you updated on Angel's remarkable journey towards the Birmingham 2022 Commonwealth Games.