Two students from Solihull College & University Centre have impressed tutors with their confidence and resilience as they have worked at their part-time jobs throughout the COVID-19 pandemic.
James Smith and Rafe Paget both study on the Access to FE (Reach) course at the College. Students on this course may have an Education Health Care Plan (EHCP) or may struggle in larger groups. The course caters for individual needs to provide an inclusive, positive, quality learning environment.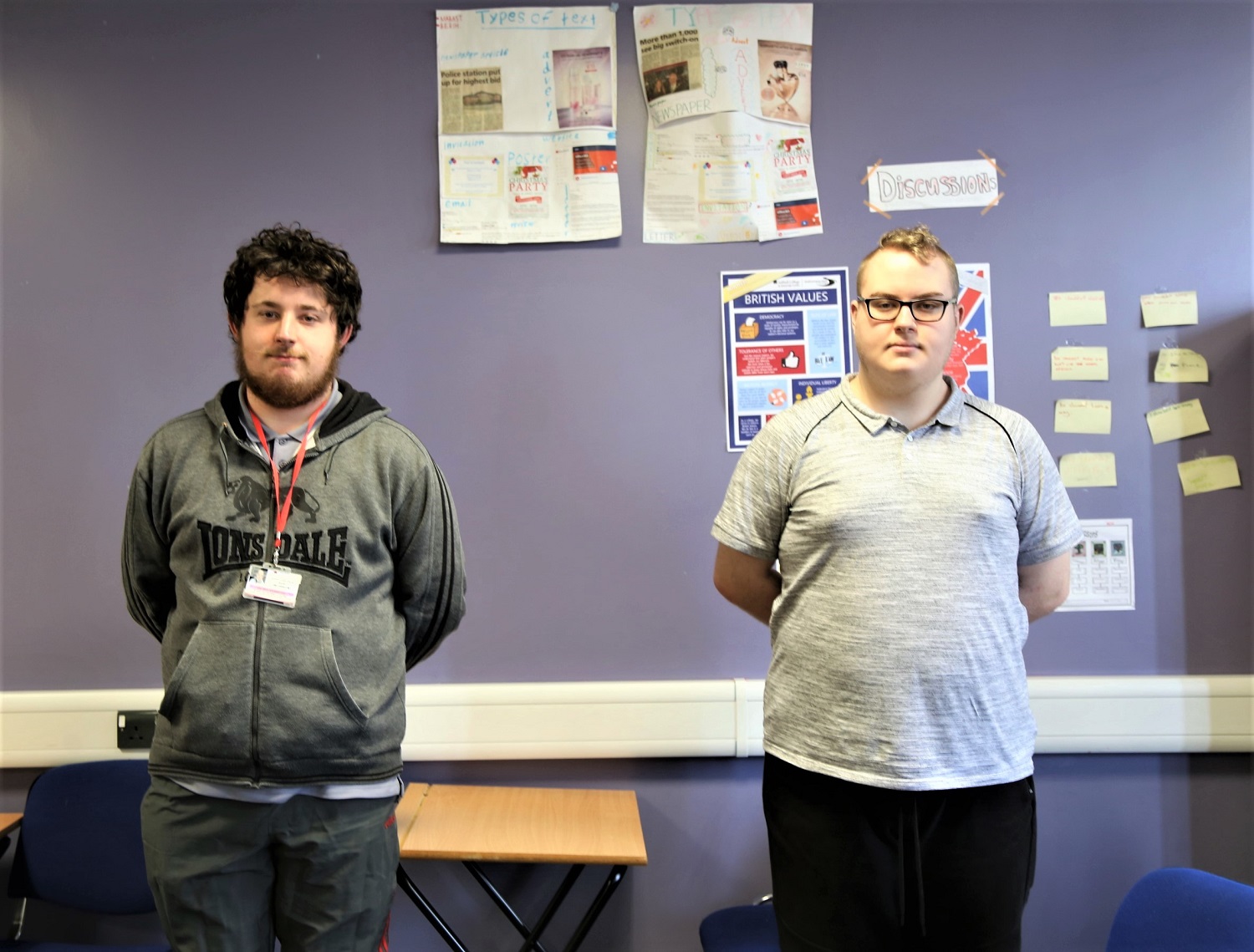 James, 19 from Acocks Green, has been working at local store MC Bargains. He has really benefitted from the skills learnt on his course. He comments: "I've grown loads in confidence. I didn't like being stuck at home. My course has meant I have made friends."
Rafe, 18 from Solihull, has been working at his local Sainsbury's alongside his course. He has enjoyed his continuous employment, commenting: "It has been great because I've been able to earn money and get out of the house."
Both Rafe and James attended Hazel Oak school in Solihull before joining the College. James is thankful for the help he has received from his tutors. He states: "There is good support with the Reach course. I bonded with all of my teachers and LSAs (Learning Support Assistants)."
James hopes to be a football commentator in the future and MC Bargains kindly allows him to work a half-day on game days so he can attend matches.
Joanne Manser, Additional Needs Support Tutor at the College is proud of both students: "Rafe and James are resilient, friendly students and it has been a pleasure to support them in their time here. There is a big support network at the College – students know where we are if they need anything. We are incredibly proud of both of them."
The Reach course includes GCSE or Functional Skills Maths and English, as well as Entry Level Vocational Studies with access to different vocational options to help students develop their skills in a range of areas. The course is open to 16–18 year olds or 16-24 year olds with an EHCP.
Both Rafe and James are hoping to progress to study a customer service course at the College after their current course comes to an end.