Dog owners in the Solihull area are being treated to a range of part time evening courses aimed at improving the public's understanding of dog health and behaviour through Solihull College & University Centre.
The courses are delivered by expert tutors with many years of experience who are dedicated to educating dog owners on how to keep their dog happy and healthy.
Lecturer Jennifer Jefferies MSc, who teaches on the courses, has a vast knowledge about animal behaviour, specifically canine behaviour and training, and has worked with dogs in a range of fields including scent work, dog sports, field work and general pet behaviour and puppy development.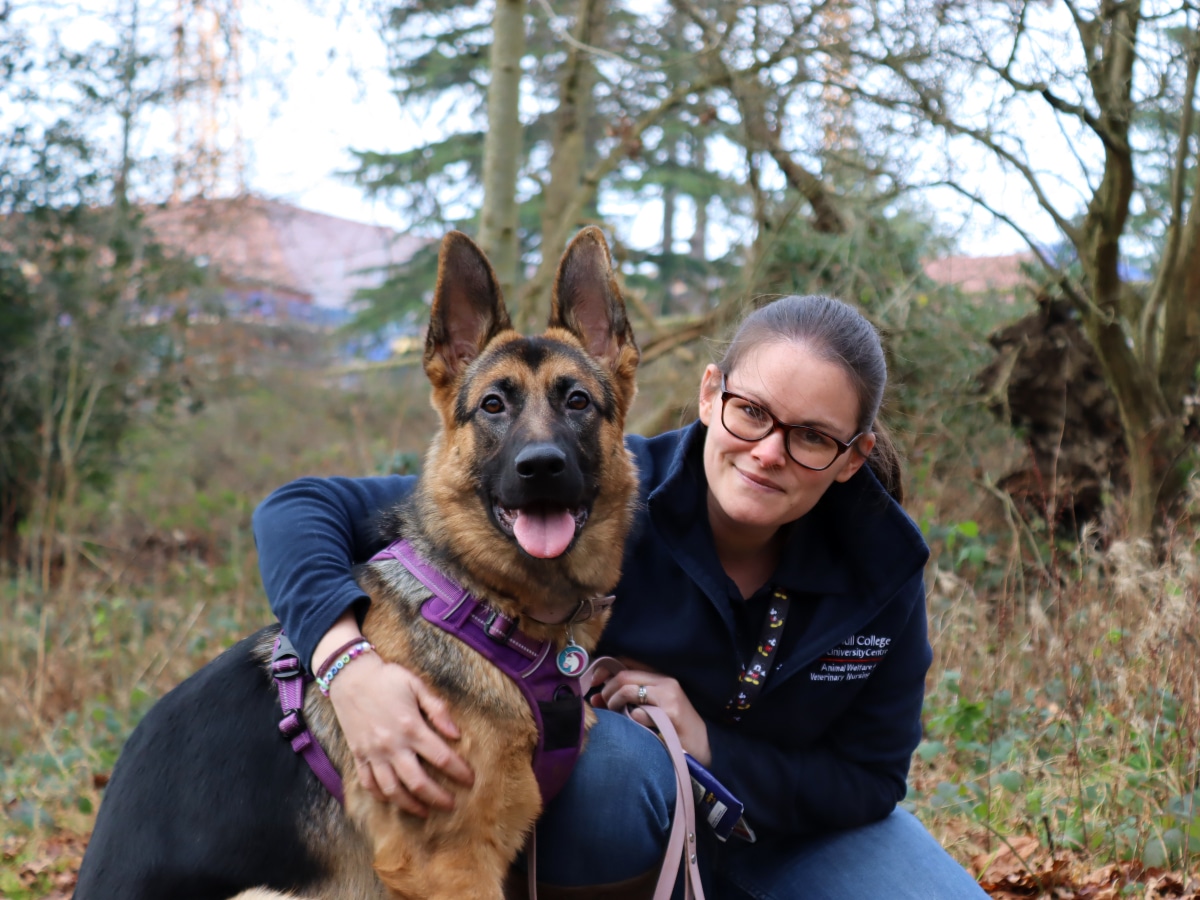 Jennifer, owner to 2 labradors, has been a trainer and behaviourist since 2009
Jennifer's next course, 'Understanding Dog Behaviour and Welfare' starts on the 1st March (6:30pm-8:30pm) at Blossomfield Campus. During the 6 weeks, Jennifer will explore, the history of the dog, behaviour motivation and breed traits, early development and communication, preventing problem behaviours, stress and improving canine welfare.
The College will also be offering a 'Teaching Dogs' course after Easter which is ideal for dog enthusiasts who want to learn more about their canine companion's learning either for personal interest or for work. Topics include the role of dogs in society, preventative health care, how dogs learn, and a whole lot more with practical training sessions leaving learners with the confidence to support their dog.
Jennifer comments: "These courses are designed to support learners, either new or more experienced dog owners, in feeling confident with caring for and understanding their dogs."
The courses cover different topics on dog behaviour, ownership, their welfare and how to train them
From puppies to adult dogs, learners can discover what makes dogs tick and why they behave the way they do. The tutor will talk through all the common problems dog owners face and how to tackle them and how to provide dogs with behavioural outlets to prevent problem behaviours starting in the first place.
In addition to these exciting courses, the College also offers:
'Basic Dog Grooming' – this course will enable learners to identify the different dog coat types and equip them with the knowledge and basic practical skills needed to undertake the task of grooming dogs.
'Basic First Aid' – this course will allow you to work through a number of dog and cat first aid emergencies and it will give you the knowledge and skills on how to deal with these situations.
If you are interested in any of the above courses, please email James Clarke at James.clarke@solihull.ac.uk.