A Health & Social Care student from Solihull College & University Centre has been recognised for her outstanding community work and strong personal commitment to helping others.
Katie Bladon, 17 from Kingshurst, has won the Jubilee Sailing Trust Shipshape Award in association with Shirley Lions Club and Carers Trust Solihull. The award is presented to a young ambassador who demonstrates a particularly strong personal commitment and enthusiasm for their community work.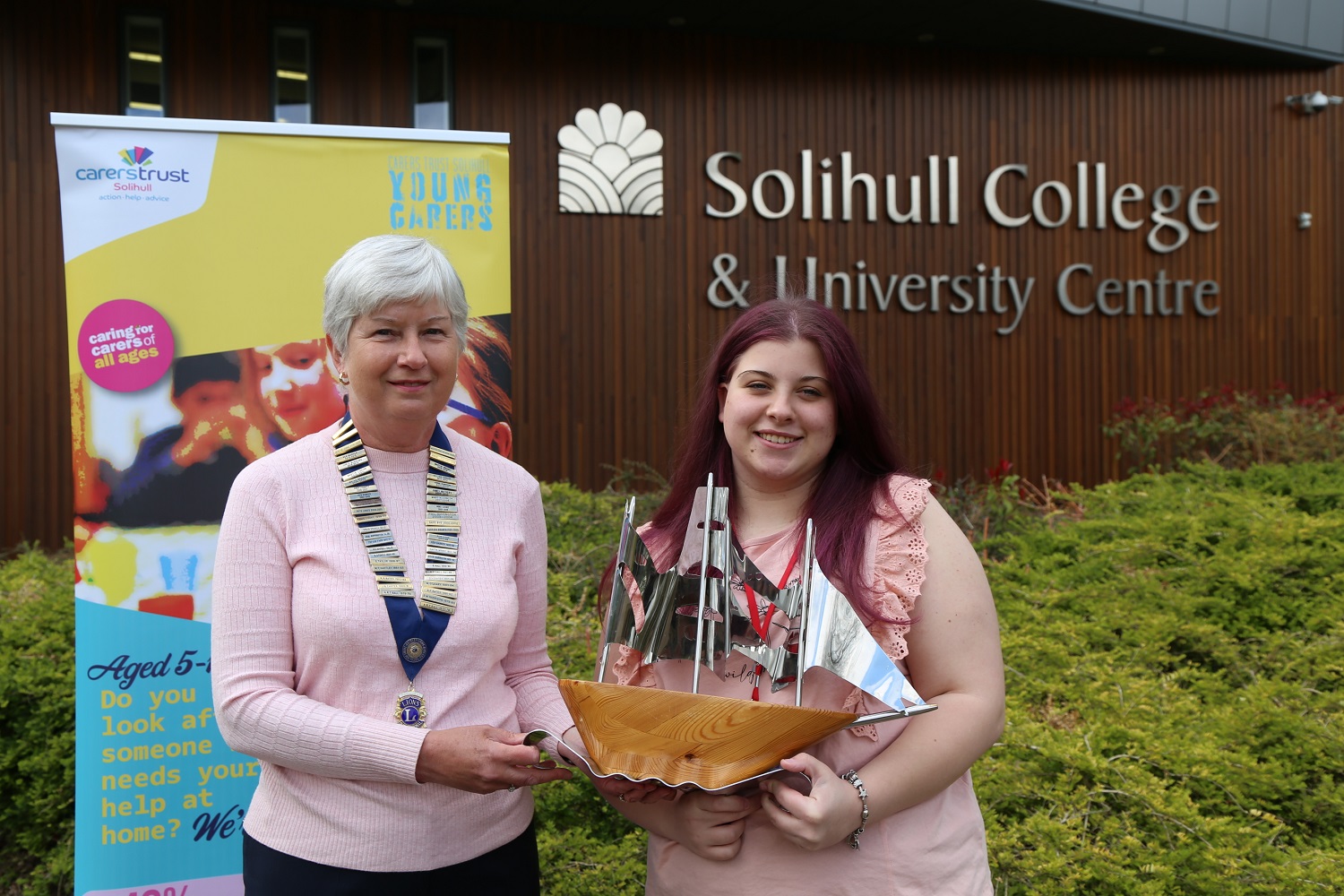 Katie looks after three members of her family, each with different health conditions, and has been actively involved in volunteering from a young age. She is a Young Carers Student Ambassador at Solihull College & University Centre, helping to raise awareness of the caring responsibilities of some young people.
Katie comments: "It means so much to me to have won this award and be recognised as a hard and determined worker who gives their all to community service. I spend all my time helping others and would love to make the world a better place. To be recognised is just amazing and makes me want to do even more."
Katie entered the Lions Young Ambassadors district programme with the hope of potentially winning £500 to start her own community project. She had always wanted to start a book club and she worked tirelessly for months to come up with numerous statements about herself and the project.
After contacting authors to help her to create the club she received a number of donations. Katie then presented a three-minute speech against two others from inside the Lions district and emerged victorious in the competition. The book club, once up and running, will be for young carers to help them develop their literacy and social skills.
Sally Marsh, Multiple District Young Ambassador Officer for Lions Club International, says: "Katie is an exceptional young woman and an inspiration to us all. Being able to shine through this dark period of Covid–19 is nothing short of incredible and is testament to Katie's spirit and passion to help other young adult carers who travel a similar path to her own."