A former Beauty Therapy student from Solihull College & University Centre has shared her amazing journey to becoming owner of a successful local salon – Charlotte Elizabeth Beauty.
Charlotte Sexton, 23 from Solihull, launched her dream business before the pandemic hit in 2020 but faced the challenges head on and two years later is proud of her success.
Charlotte always knew she wanted a career in the beauty industry and loved skincare from the age of 13. She was drawn to the College because of its facilities and reputation and enjoyed her time on the course. She comments: "The College has such a welcoming atmosphere and my tutors, especially Joy Pickett, were always dedicated and gave me support even after I left College."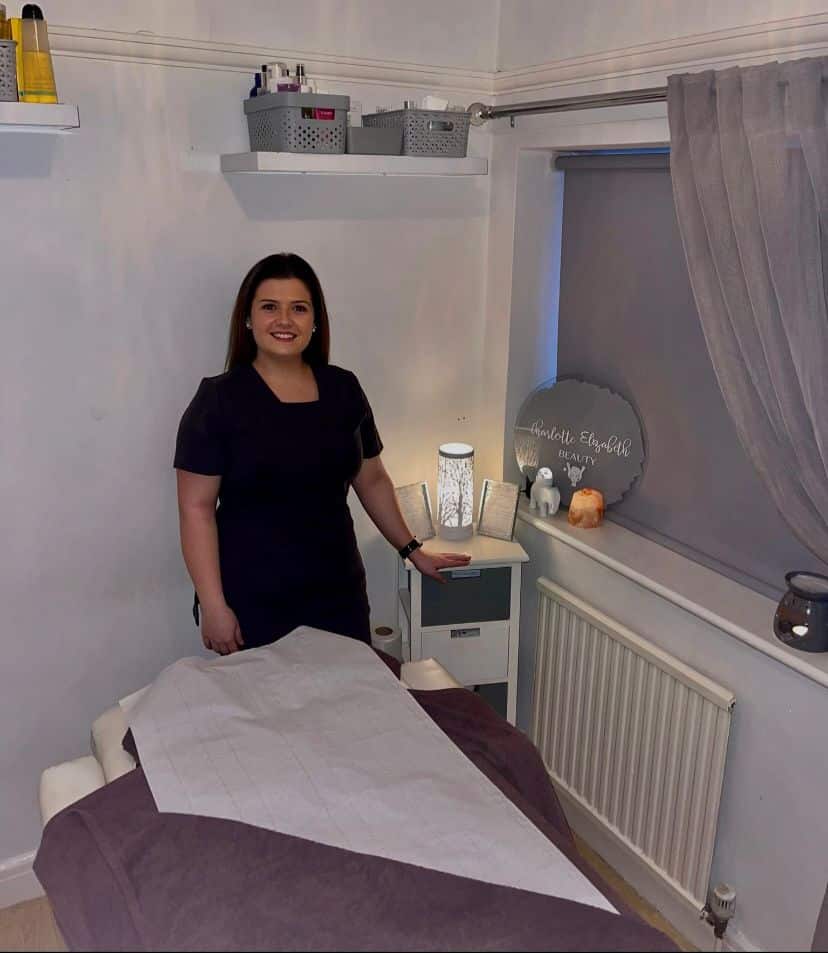 Whilst on her course, Charlotte secured work experience at The Cube, based at the Mailbox in Birmingham, where management were so impressed that they took her on permanently. Upon completion of her course and after almost a year at The Cube, Charlotte landed an exciting role as Beauty Therapist at The Forest of Arden Marriott Hotel.
Though she was working in an impressive setting at the Marriott, Charlotte had a dream she wanted to fulfill: "At college, we were always exposed to professionals working in the industry and I remember a module we studied on setting up your own business. The idea was planted, and I wanted to make it a reality." Alongside her job at the Marriott, Charlotte set up her own business and focused on it during her days off and in the evenings. The success it gained encouraged her to leave her job after 4 and a half years and focus on Charlotte Elizabeth Beauty full time.
Charlotte Elizabeth Beauty offers clients complete privacy and comfort
Reflecting on her journey, Charlotte shares: "I have dyslexia and struggled at school. I feel like I found myself at college and did so well there. It gave me the motivation to be who I am today – a 23-year-old successful business owner."
The College is tremendously proud of Charlotte's achievement.
Find out more about Charlotte Elizabeth Beauty on Instagram: @charlotte.elizabethbeauty