A former Travel & Cabin Crew student from Solihull College & University Centre was presented with her wings earlier this year by British airline Jet2 at a special ceremony.
Anaya Gillespie, 22, is now a member of the Jet2 cabin crew for short haul flights and has already flown to various countries such as Turkey and Spain as well as working on domestic flights. The achievement came after four weeks of intense training, including wet drill training, practice drill training and pilot incapacitation.
During her time at the College, Anaya wanted to get experience working within the aviation industry. Her course lecturer, Michelle Mills, helped her secure her first role at Birmingham Airport's Aspire Lounge with Swissport. She explains: "It was great experience and gave me an idea of how the industry functions. I balanced my time between work and the College and then once I completed my course, I worked as a duty manager at Holiday Inn."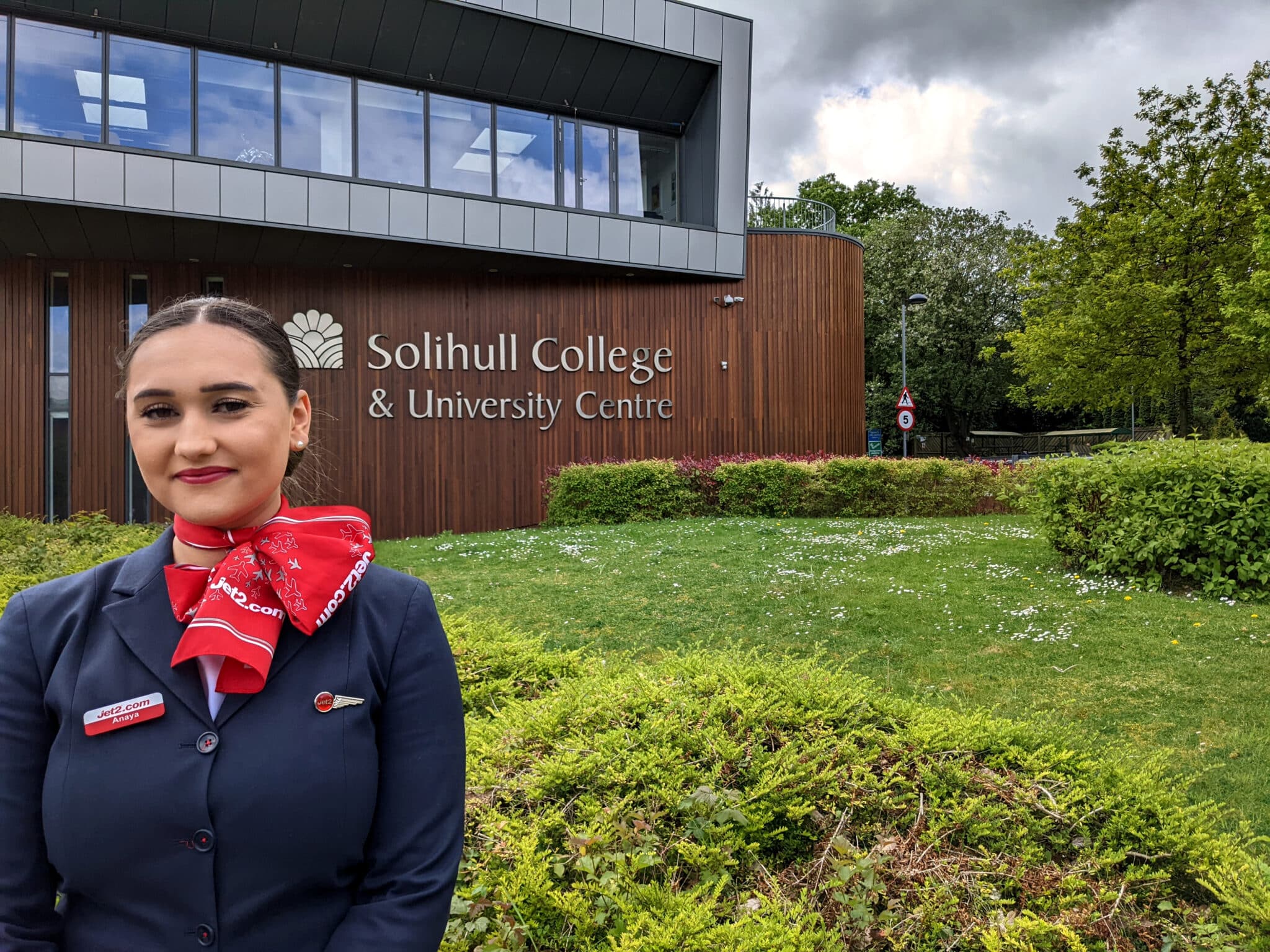 Anaya is proud to be working as a cabin crew member with Jet2 airlines
Soon after, COVID struck which ended up being a monumental time for Anaya as she had a baby boy who is now almost two years old. She shares: "Having a baby during lockdown and pursuing your dream career a little later than you had planned was hard. Jet2 have been so accommodating and supportive and even though it's been a challenge, I'm so proud to have fulfilled my dream."
Anaya speaks positively of her time at the College where she met likeminded people and felt inspired to pursue her dream of becoming a cabin crew professional. She says: "There are so many success stories to come out from the course at the College. I know someone who studied this course and now works for Emirates. Some have gone onto careers with FlyBe and Jet2. It's a fantastic course."
She adds: "Everything that you have to train for with the airlines, you are taught on the course. I remember an amazing College trip to Heathrow where we had a training day with British Airways, and they went through wet drill training. The airlines are impressed with how much knowledge we bring into the training sessions from what we've learnt at the College. I knew exactly what to expect because of what I learnt here and exactly what they would look for in a cabin crew member because I studied this course."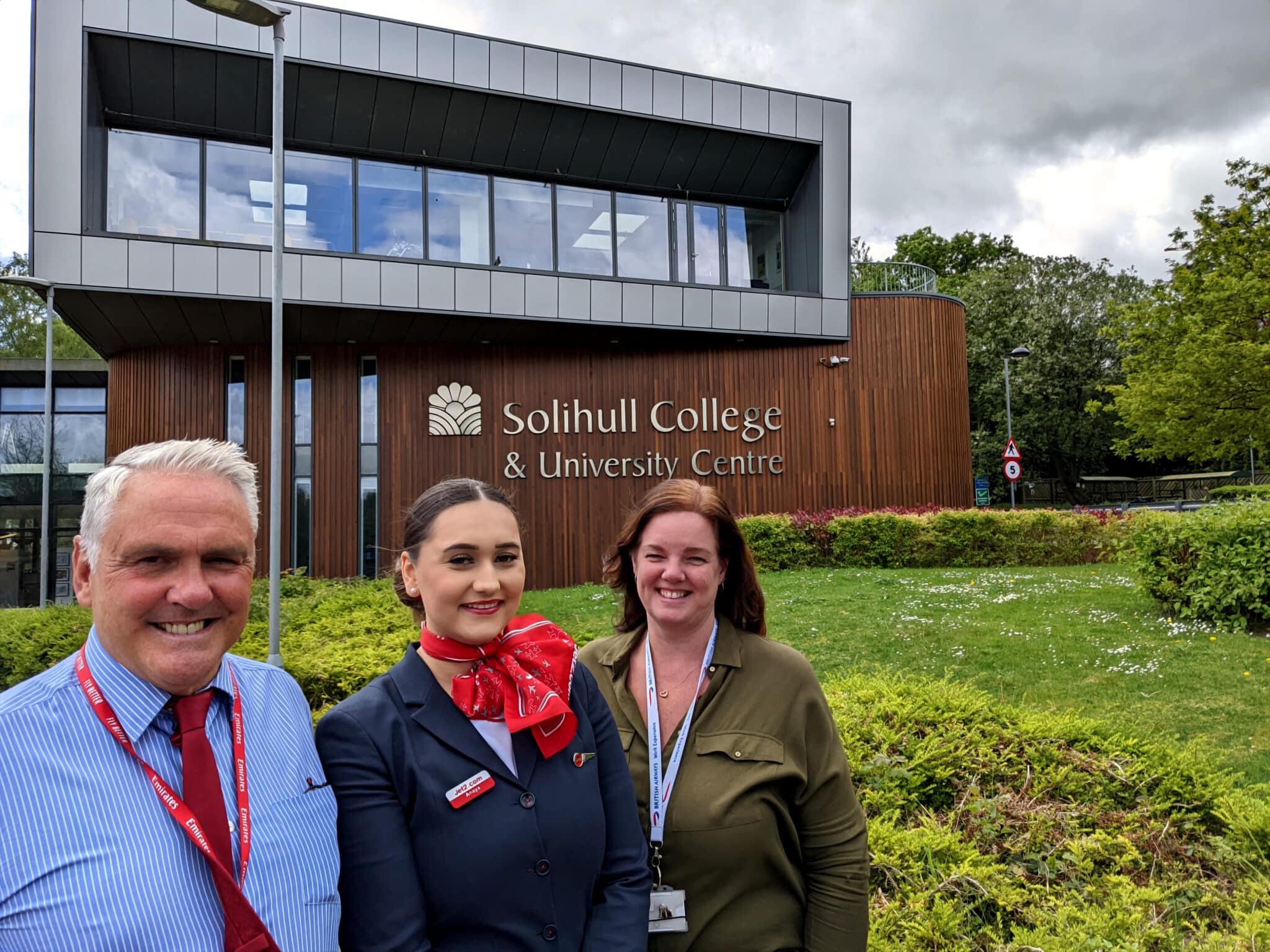 Anaya is extremely grateful to her lecturers for supporting her and guiding her to achieve her dreams
Anaya balances her time between raising her toddler, being a flight attendant and managing her TikTok account where she has amassed over 30k followers by sharing her journey of motherhood and advice on becoming a cabin crew member.
She is an inspiration to many women out there and has proved that anything can be achieved through hard work and determination.
Grateful to her lecturers, Anaya comments: "I can't thank my lecturers enough because without them I wouldn't have got this job, they gave so much support and a massive insight into the industry."