A Chartered Institute of Personnel and Development (CIPD) lecturer from Solihull College & University Centre has been involved in writing a new book to help students succeed in their studies and launch their career in HR.
Nicky Small, from Birmingham, spent a total of four months researching, writing and editing the book 'People Practice: A Complete Guide', which was officially released on Friday 3rd September.
Written by Nicky and four other HR professionals as part of a collaborative project, the book is the new core text for the CIPD Foundation Certificate in People Practice, ensuring students learn both the theory and practice necessary for their academic studies and future careers.
Nicky was approached by the publisher to write the book alongside the other HR professionals. She explains: "Within the team, we had to decide who was going to write each chapter and in what style. The other writers and I were unable to meet in person due to Covid-19 restrictions, but we held meetings over Zoom to ensure we were not overlapping content or leaving any gaps."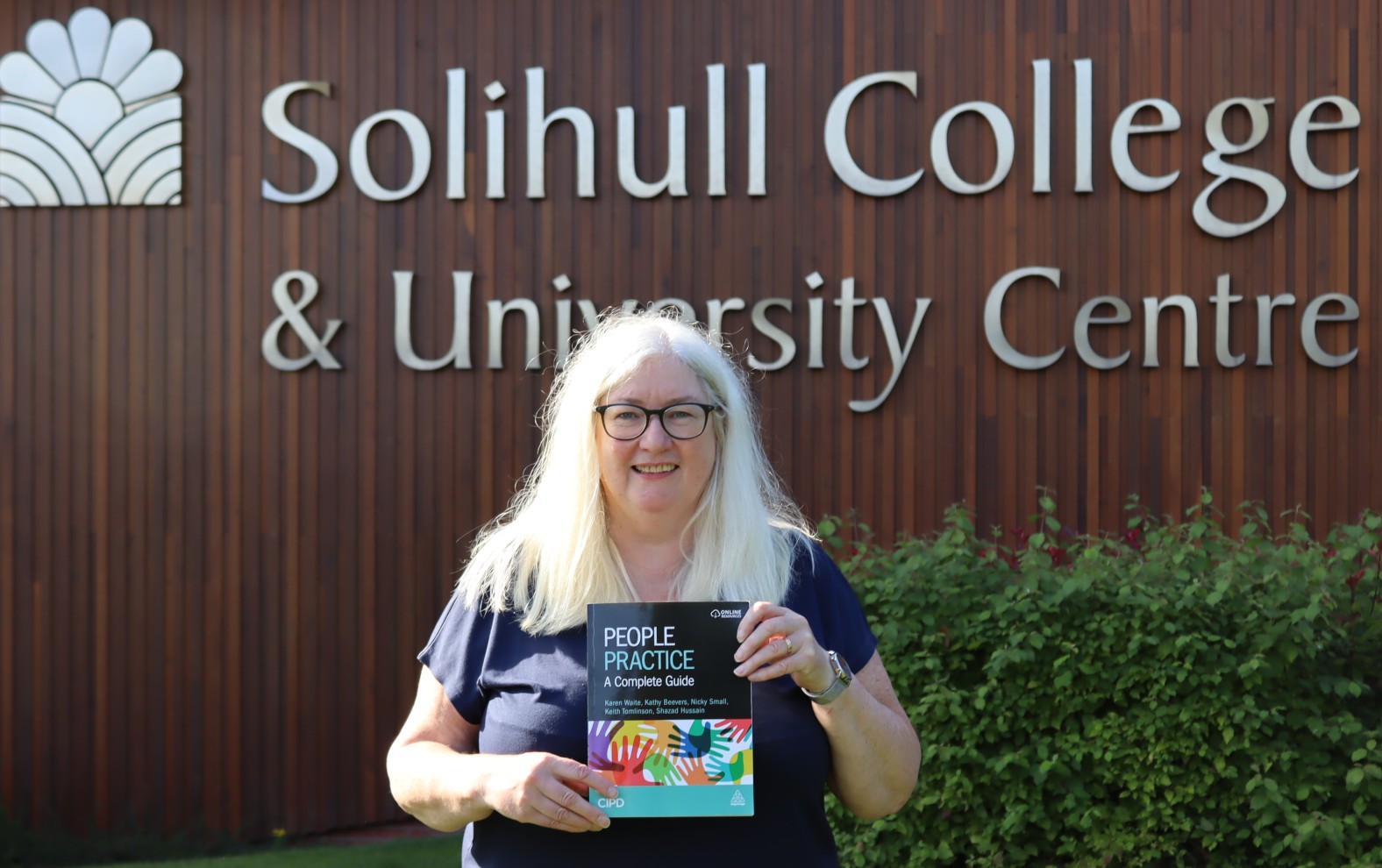 The book covers everything from understanding how external factors impact organisational goals, how to develop professional courage and build ethical and inclusive practices, through to recruitment, performance, reward and supporting others.
For anyone else considering writing a book, Nicky believes it's important to have a clear plan. She continues: "If writing as part of a team, liaise closely and develop a project plan that all writers work towards."
Michelle Kirkham, Curriculum Leader, Leadership and Management, at Blackpool and The Fylde College, referred to the book as "an essential guide for academics teaching the new CIPD qualifications, as well as for students and practitioners."
You can find a link to the book here.