Solihull College & University Centre is delighted to announce the addition of three timely and important courses to its array of free Distance Learning programmes.
With the introduction of the three courses, Understanding Climate Change and Environmental Awareness, Understanding Domestic Abuse, and Principles of Cyber Security, the College aims to support society in understanding some of the current issues affecting us and dominating our headlines today.
Programme Coordinator, Fiona Cameron, explains: "As a College, we are constantly looking to support our communities with the skills and information they need to help them develop as individuals, as professionals, or as parents and we aim to cater to all. We have a responsibility to understand these timely and vital issues in order to best support ourselves and others around us."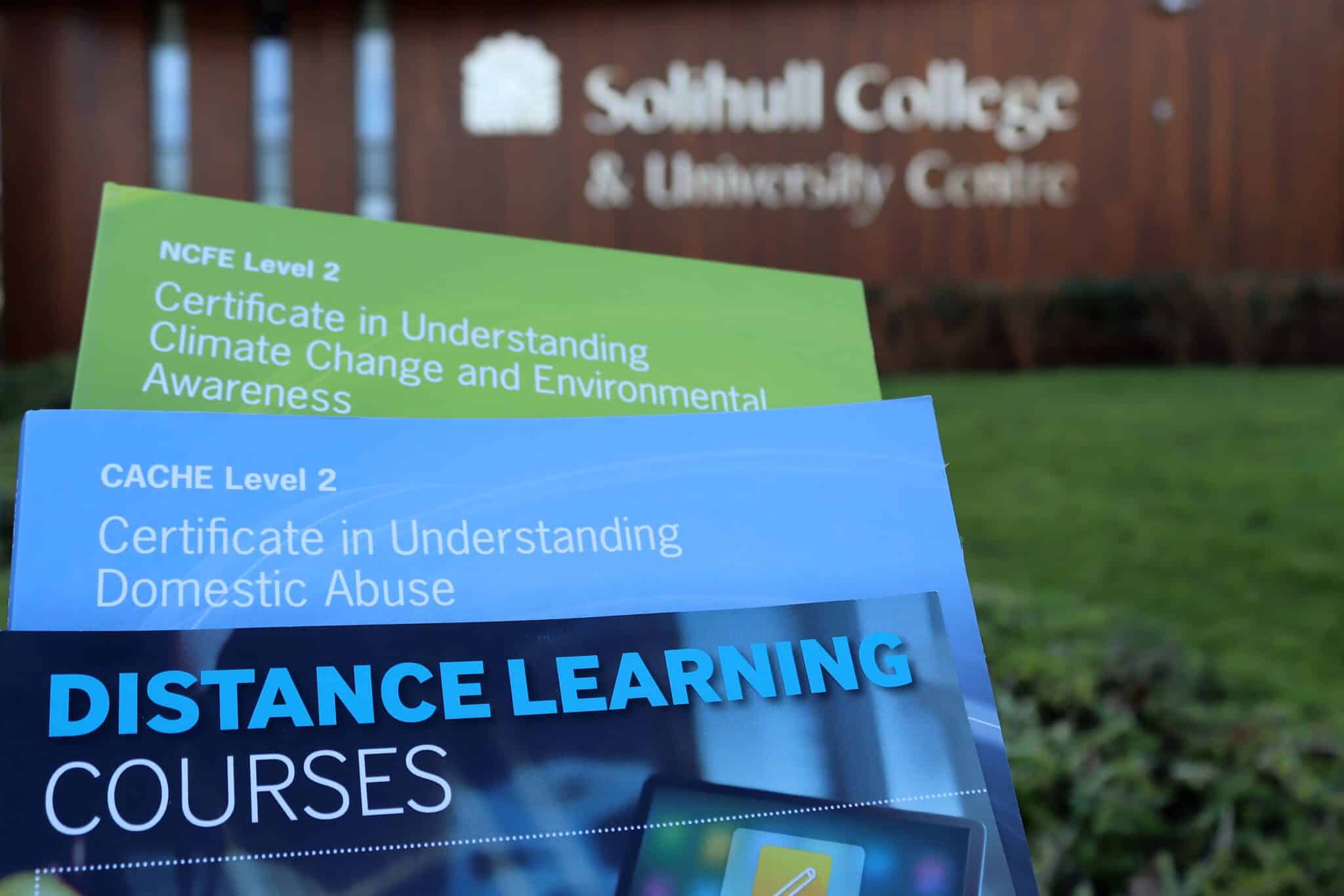 The courses aim to educate learners beyond theory and provide them with the confidence to be a part of bigger change. In Understanding Climate Change and Environmental Awareness, learners will understand resource efficiency and waste management whilst also learning about industry and environmental protection. The Understanding Domestic Abuse course will educate learners on policy, response, and intervention. And Principles of Cyber Security will allow one to gain an understanding in issues related to the digital threats we face whilst also acting as a stepping stone into the sector.
The courses allow learners to study flexibly at a time and location suitable to them as they progress towards an accredited qualification.
Audrey Deane, who recently completed a Distance Learning course at the College, commented: "The course was the right choice for me, at the right time and I appreciated the chance to study this course from the comfort of my home and with the support of my course tutor, who provided positive and constructive feedback. The opportunity to learn has been most welcomed and I have appreciated the learning journey."