Students from Solihull College & University Centre have been down at Tudor Grange Park exploring an exciting new temporary energy installation. The park is currently hosting the installation as part of the first stage in the Council's new plans to bring low-carbon heat to town centre buildings. A test borehole is being drilled to see what groundwater flows may be available from the water-bearing rock beneath Tudor Grange Park.
If there is sufficient water flow the council hope to use this low carbon heat energy in an energy network. The network could then provide heat and power to public buildings and private sector customers including Tudor Grange Leisure Centre, town centre businesses, the Council House and schools in the area including the College.
Students have visited the project to explore and investigate the activity in relation to their course and to learn more about the science and engineering behind the borehole drilling process.
Construction & The Built Environment students visited the rig with their lecturer Hugh McLelland and Principal John Callaghan. Luke Mooney, a first year student stated: "It was really interesting to learn more about the technical process. One of the modules we cover on our course is alternative energies and we have been looking at the role of heat networks. Funnily enough we are just about to cover the borehole process so having an opportunity to come and see it in action right here on our doorstep is great. It would be amazing if our college could be one of the first buildings to benefit from this project."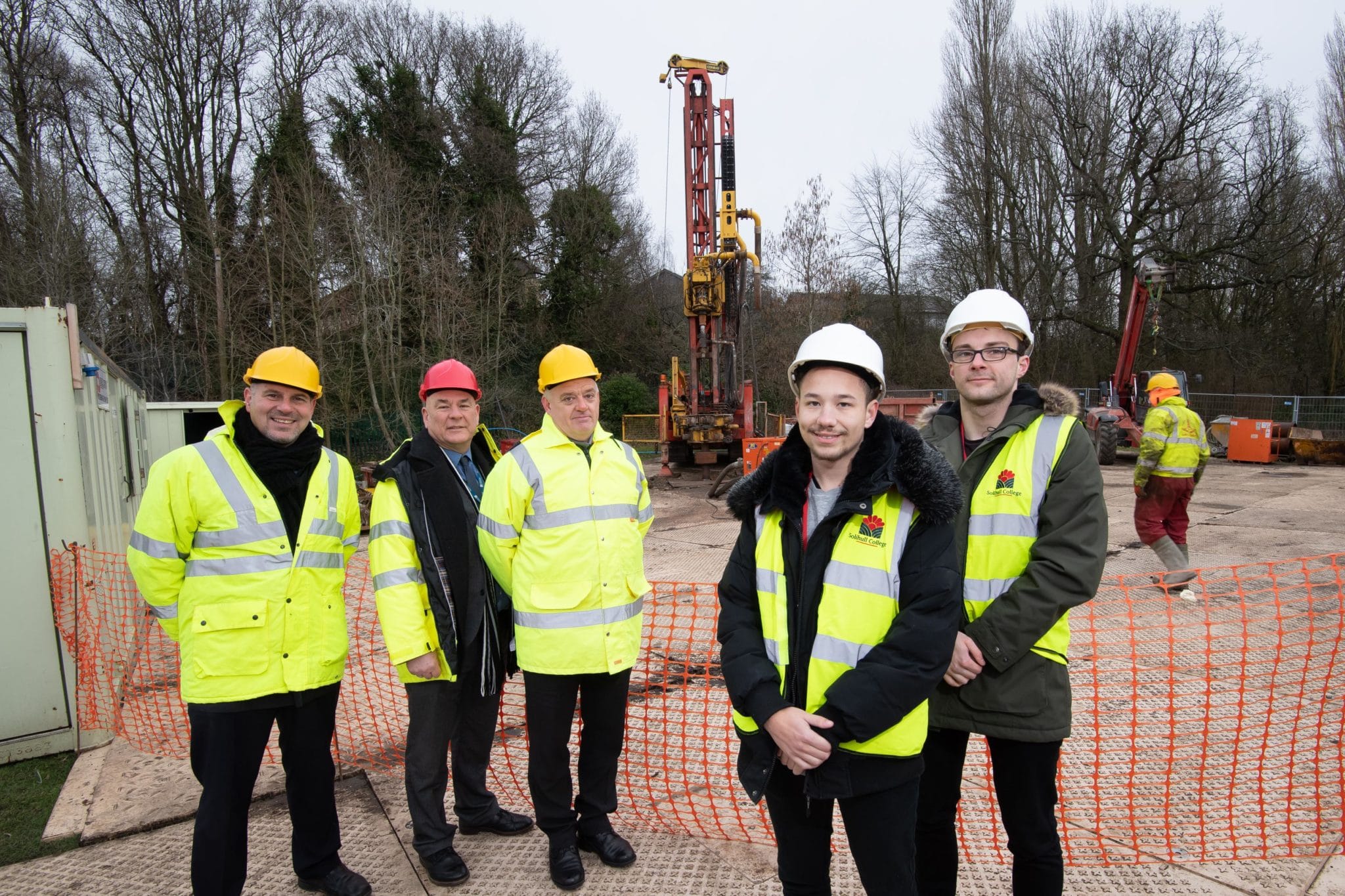 The testing process is expected to take no longer than seven weeks and there will be minimal disruption to parking at Tudor Grange Leisure Centre, council chiefs say.