Public Services students from Solihull College & University Centre recently took part in a Remembrance Parade at Blossomfield Campus to honour this year's Remembrance Day.
Students marked the day World War One ended, at 11am on the 11th day of the 11th month, in 1918. Staff, students and parents were in attendance, along with members of the police and fire service.
Public Services courses train students in the skills needed to join the armed forces, police or fire service, so students and staff are always eager to honour those who have sacrificed their lives for others.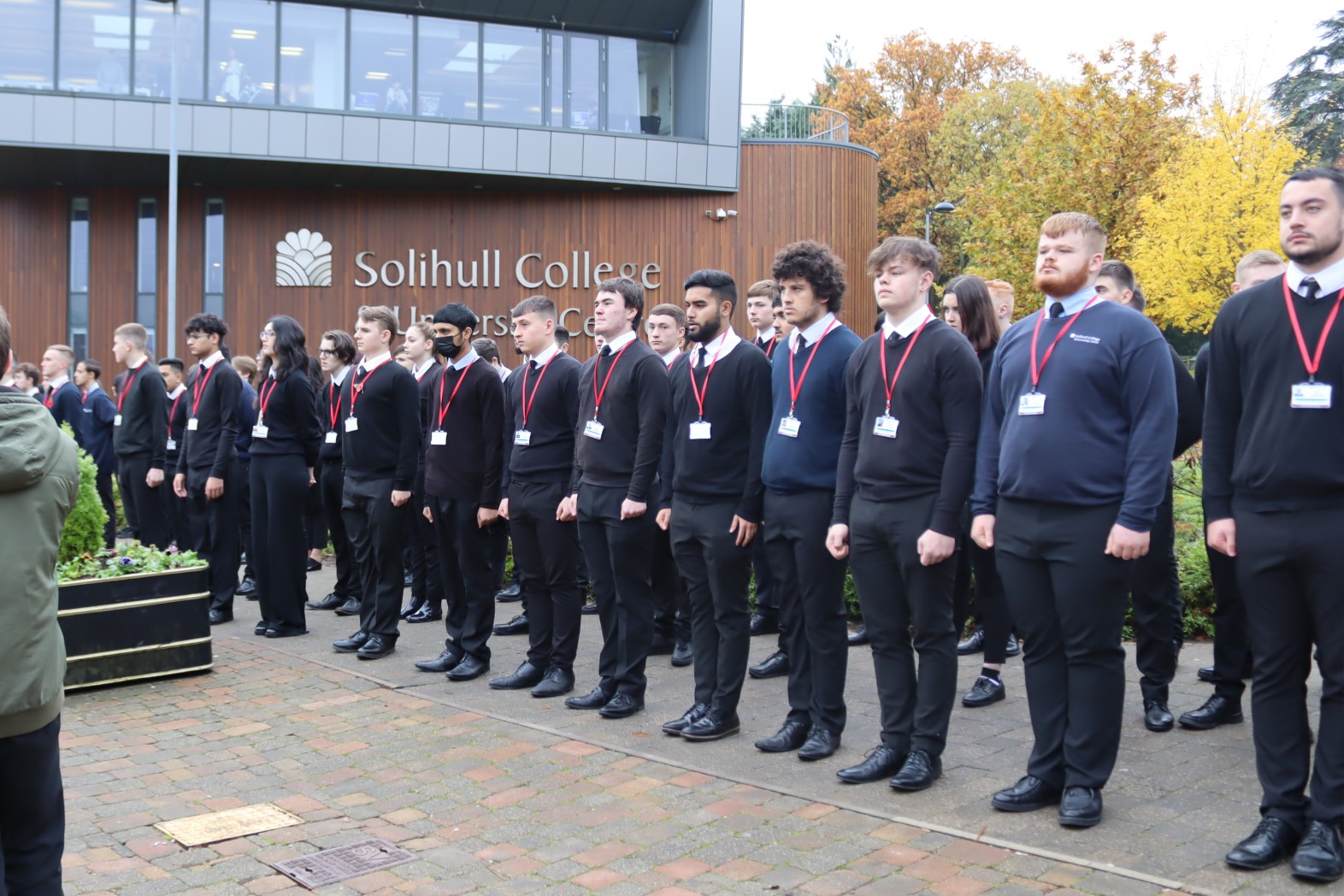 A two-minute silence was held at 11am.
Kim Killeen, Lecturer in Public Services, commented: "Today at the 11th hour on the 11th day, we pause for two minutes to reflect and to honour the sacrifices of all men and women that have served and are still serving at home and around the world. Our Public Services students understand the importance of remembrance and we are very proud of their participation in the parade."
Find out more about the College's Public Services courses.