Santa Claus has upgraded his sleigh this festive season and is now the proud owner of a beautifully restored mobile home thanks to the efforts of Solihull College & University Centre's students and staff.
Solihull Round Table visited Solihull College & University Centre this week to collect their newly resorted Santa house. The model house, which has been used for 40 years in festive celebrations, was in need of restoration. The house was painted, sanded, restored and had lights and electric added to restore it to its former Christmas glory.
Gerald Manton, Chairman of Solihull Round Table, comments 'It's spectacular. It looks almost brand new. Numerous parts have been replaced and refurbished. For the people of Solihull, this marks the start of Christmas. There are bound to be many happy children around the area when they spot the house this year.'
Motor vehicle, carpentry & joinery and electrical installation students and staff have been involved in the restoration. Much of the external painting work was completed by painting & decorating technician Dave Scarsbrook and his students.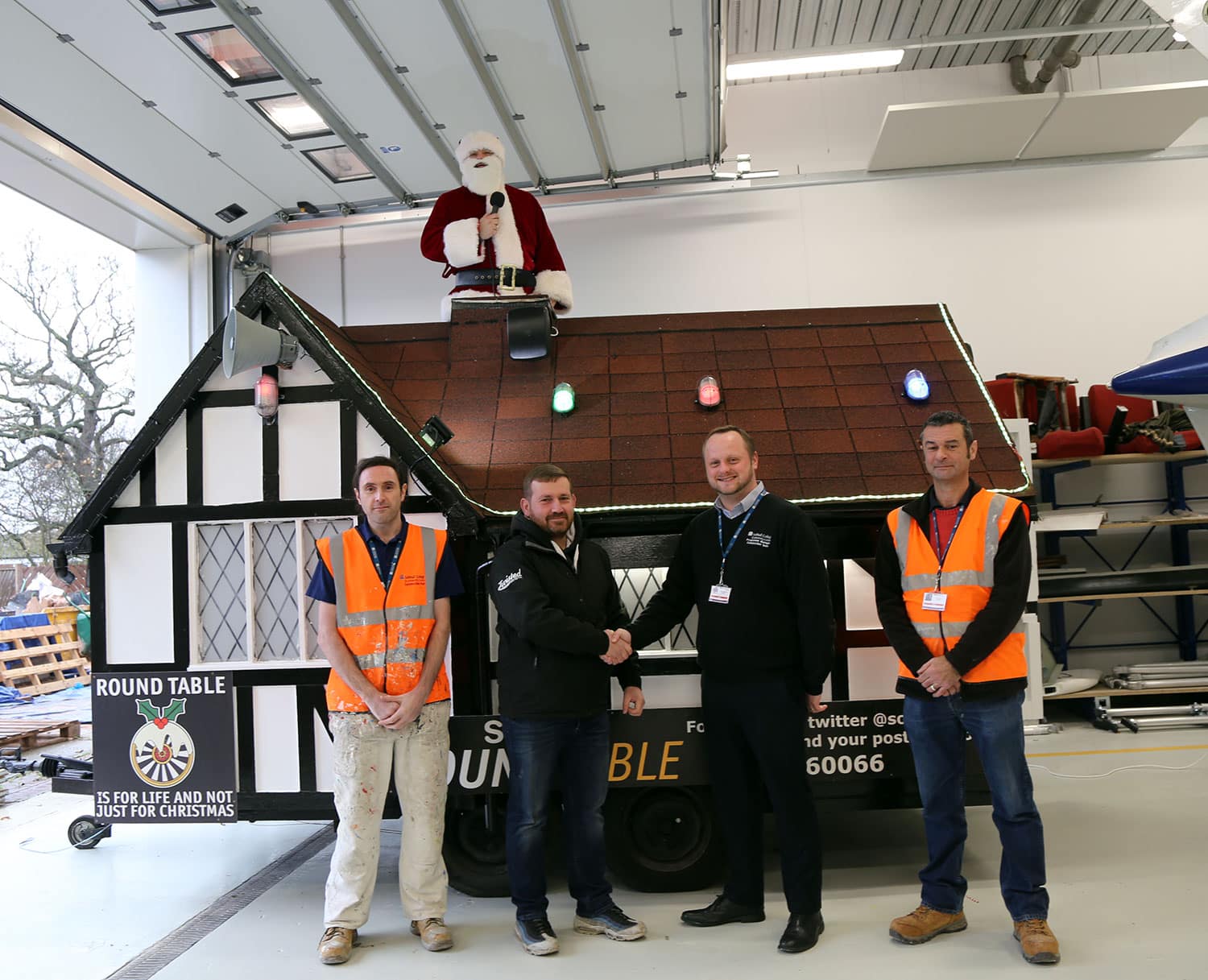 Mick Nicholl, Head of School for Engineering, Motor Vehicle and Construction stated, 'This has been a great activity to give something back to the community. It has been a wonderful team activity for the staff and students. Hopefully, Solihull residents will enjoy the outcome over the festive period.'
With a chimney adorning the roof awaiting Santa himself, the house, kitted out with fairy lights and a sound system, will be on the road next week. Heading out in 15 separate displays, it will be visiting a number of routes around Solihull town centre to entertain children in the community.
Phil Paddock, Construction Programme Manager at the College added, 'This has been a tremendous opportunity for the College to be involved in the community alongside the Round Table. We are proud to be a part of bringing Christmas to the region this year'.