Three students are celebrating after being recognised in an awards ceremony in the School of the Built Environment: Sustainable Technologies at Solihull College & University Centre.
Louise Barnes, William Howland and Matthew Jones each completed a Construction Practice and Management Assessment on "The influence of Building Information Modelling on the different stages of Construction Project management". The three finalists, judged by staff within the School, now have the opportunity to be published in Shear Magazine, the College's research journal.
Their 2-year course, 'Construction & the Built Environment (Surveying)' consists of students studying for their HNC qualification or on an apprenticeship arranged alongside their employer.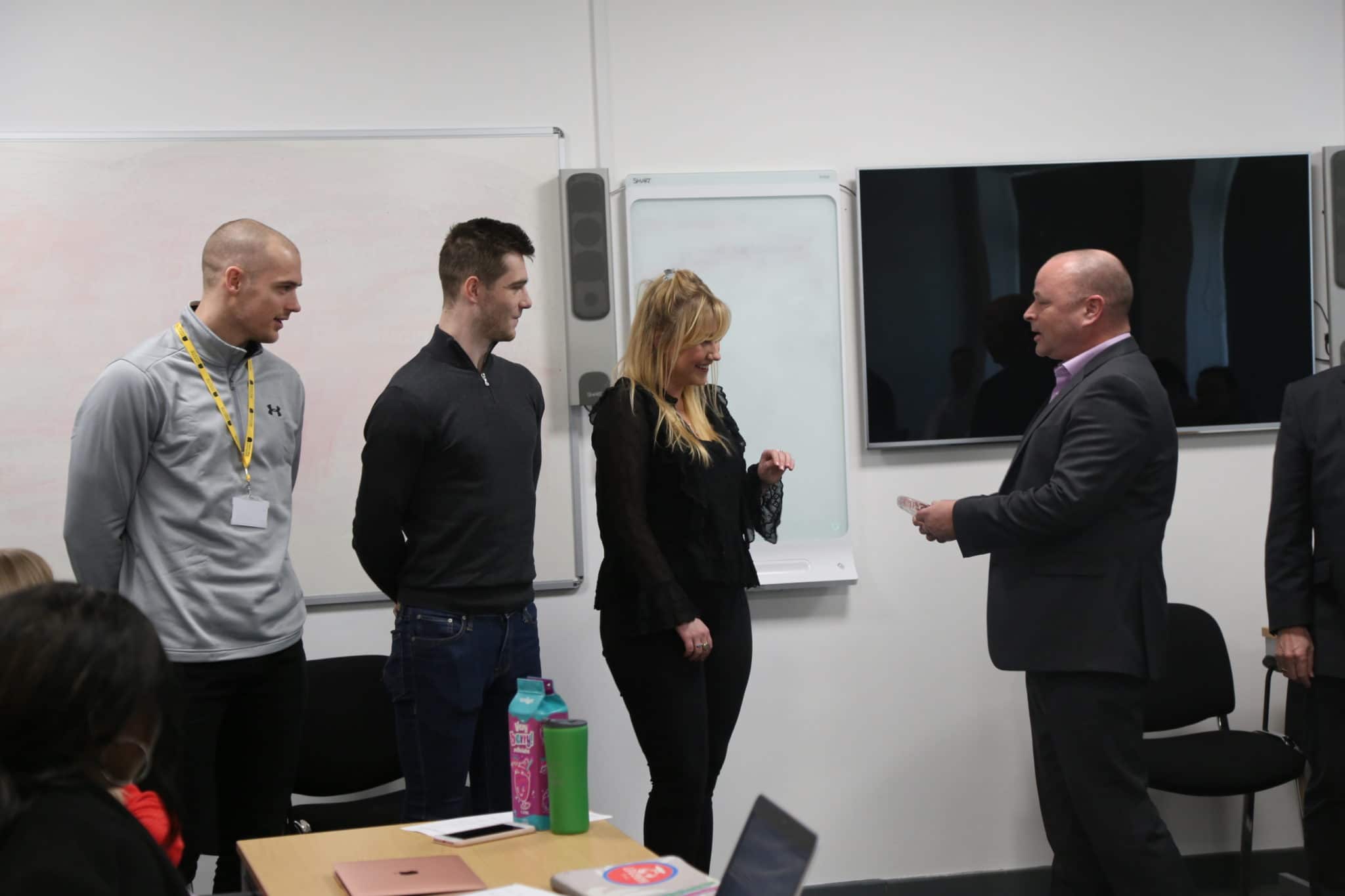 Matthew Jones, 24, second runner up, is on the first year of his apprenticeship funded by his employer. Matthew, who works at Taylor Maxwell as an estimator, was told of the course by a colleague who had previously taken it and is now a senior estimator. 'The course is brilliant' Matthew states 'it gives you an overview of every operation involved. We discuss the key stages in a construction project. It's great knowledge'.
William Howland, 20, is the runner up. William is currently a floor designer but has plans to become a Quantity Surveyor. He travels from Oxford to study as Solihull is one of the only colleges to offer this qualification. 'It's amazing to bring back what you learned to your industry' he states.
Louise Barnes won 1st place. Louise, 28, from Sutton currently works for Persimmon Homes as a trainee Quantity Surveyor. 'I wasn't expecting this' Louise comments, 'I always felt I was middle of the road at school so it means a lot to really throw myself in to this course and to come first in the awards ceremony, it gives you such motivation.' She now has ambitions to progress to senior surveyor in the future.
The essays were set and marked by Built Environment: Sustainable Technologies Lecturer Chris Williams, who said 'I was very proud to read the student's work. It was very competitive and the overall standard was very high'.