A business student from Solihull College & University Centre is impressing on his industry placement based at Birmingham's Cargo Airport.
Joe Hodgskin, 17, from Shirley, is in the second year of his business course. As part of his programme he is undertaking an industry placement of 45 days to ensure he finishes college ready for employment.
Industry placements give students an opportunity to develop their practical and technical skills in a role directly relevant to their vocational course. They also give employers the chance to ensure that young people are developing the skills and experience that industry needs.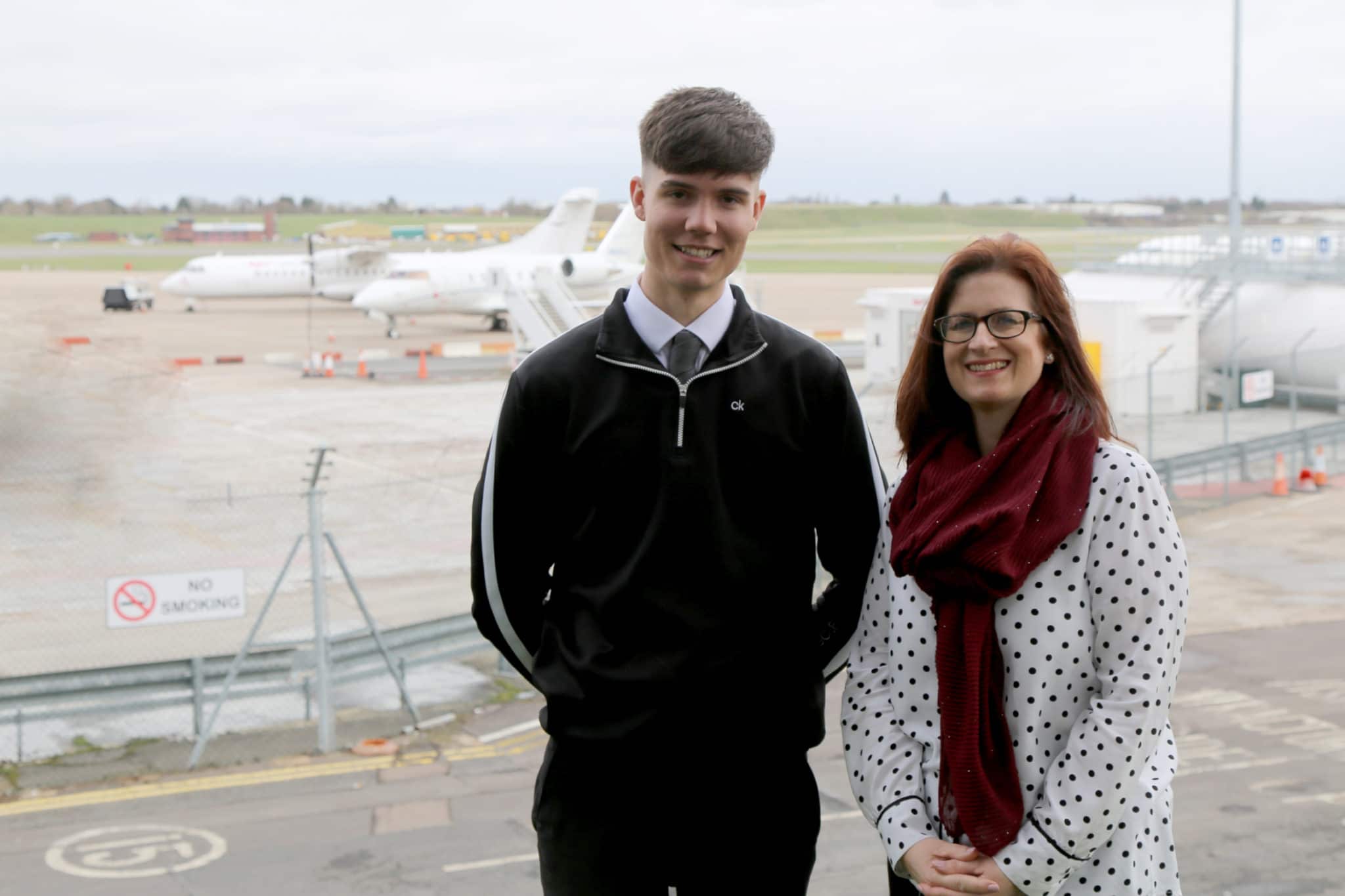 Joe found a placement at local company Bagsahead, a luggage delivery service that sends customers' luggage ahead to destinations anywhere in the world. He started in October and works Monday and Tuesday full time while studying at the College the rest of the week.
Bagsahead work within an emerging market and Joe has been able to get involved in a number of different areas and is relishing the challenge. "My college work really links in with what I'm doing here on placement" he states. "I have felt like part of the team and I have been involved in social media, accounts and transferring information between databases. Working on the placement and at college gives me the chance to think about my career and creating my own business. If I had studied A-Levels I don't believe I'd have had the opportunity to do this."
Jane Lewis, Business Development Manager at Bagsahead, has found the industry placement a great experience. She comments "Joe is a smart young man who adapts to whatever he needs to be doing. If we don't invest in the next generation of employees then we won't see a return. If you as an employer don't involve yourself with schemes like this then you can't help yourself, it's about scouting for potential talent."
Chris Boddington, Company Director, understands the importance of investing in the younger generation: "If the student has an attitude like Joe's this process is a win-win. He doesn't just do what he's told he will take initiative and go above and beyond and it is great for the company having a young mind."
Joe will complete his industry placement imminently but plans to spend the rest of the year working at the company and intends to set up his own business in the future working on an environmentally friendly import idea.