A Performing Arts student from Solihull College & University Centre is celebrating after being accepted into a prestigious dance school.
Cameron Pugh, 18 from Birmingham, has just completed his 2-year Level 3 Extended Diploma in Performing & Production Arts at the College and is delighted to have received an offer of a place at the Northern School of Contemporary Dance.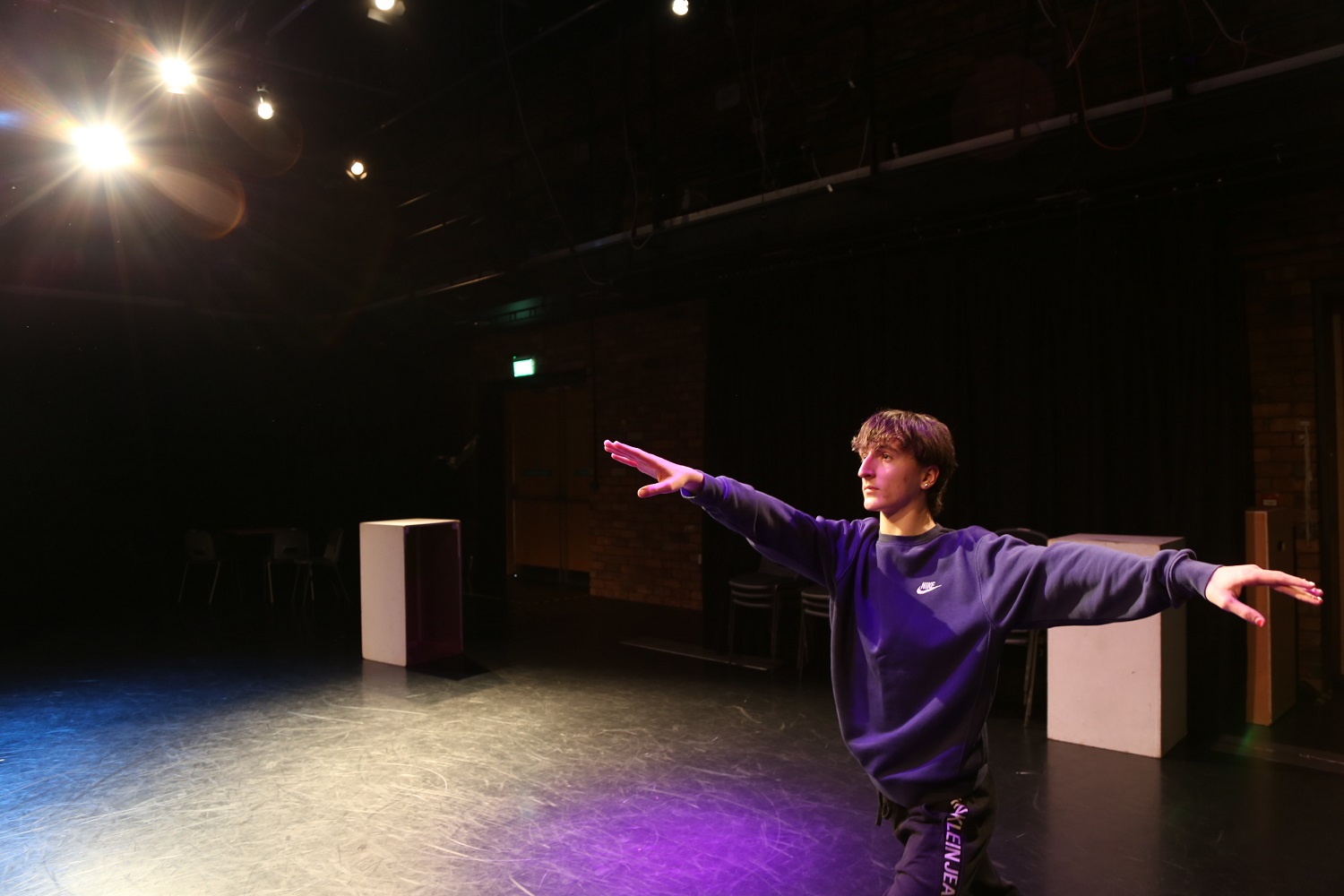 Cameron's journey with performing arts began at a young age outside of school. After year 11, wanting to grow in confidence, Cameron decided to apply to the College and hasn't looked back. He explains: "This course has helped with my confidence so much. Everyone here is on my speed and the classes help mould students to the skill level they need. I wanted to act but didn't feel confident initially with singing or dancing, now after finishing college I have fallen in love with dance."
Having already studied ballet, jazz and tap dance as part of a musical theatre group, Cameron initially intended to study musical theatre at university, but College opened his eyes to contemporary dance and he changed his focus. He comments: "College gave me the chance to explore my passion and to find what I really enjoy. With the help of my teachers and the creative freedom I was offered I was able to get my dream dance school audition."
University will help Cameron streamline which route he would like to take, whether as a choreographer, performer or teacher.
Cameron credits tutors Kelly and Patsy for their support: "They have helped me so much emotionally as well as physically, Patsy even helped choreograph my audition pieces. I'm a socially anxious person but I have grown as an individual and become comfortable here which is really rare for me."