A new face will be appearing in Hollyoaks this summer as a former Solihull College & University Centre Performing Arts student joins the cast of the TV soap.
Charlie Georgio, 22 from Marston Green, has taken to the cobbles of Chester where he plays the role of Jed, a new love interest for longstanding character Ste. The role has potential to be longer term and Charlie is relishing the excitement of shooting in Liverpool with an ensemble cast. He comments: "I'm delighted to join the cast of Hollyoaks. I can't wait to see where Jed's journey goes."
After finishing his Performing Arts course in 2016, Charlie found himself an agent. He secured a role in BBC 1's 'Doctors' and went on to star in 'Just Charlie' in 2017, a film in which he played a young man named Gareth. 'Just Charlie' featured on Sky Movies and followed the story of a girl trapped in the body of a boy. The film also starred Harry Gilby, who can now be seen as a young JRR Tolkien in the movie 'Tolkien'.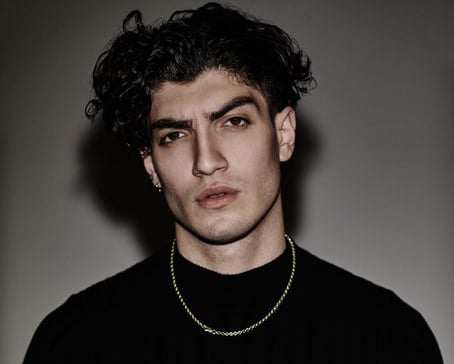 Charlie speaks fondly of his time at the College's Blossomfield Campus: "My college years were the best years of my life. I was able to study something I love and I'm now furthering a career in what I love."
Alongside his acting career, Charlie has been modelling for a number of brands including Adidas, Boohoo and ASOS. He will be adding another string to his bow later this year when he releases his debut album. He has already had a number of musical releases including his latest track 'Amigo'.
Hollyoaks episodes air weekdays at 6.30pm on Channel 4.
During his time at the College, Charlie filmed the following video case study: