Solihull College & University Centre has been awarded 'College of Excellence 2021' status by the UK's 'Best Retreat Spa', Ragdale Hall, in recognition of outstanding practice and standards in beauty training.
To achieve 'College of Excellence' status a college must offer high standards of training, a good or outstanding Ofsted report and collaborate to offer students work experience and enhance employment opportunities with Ragdale Hall Spa.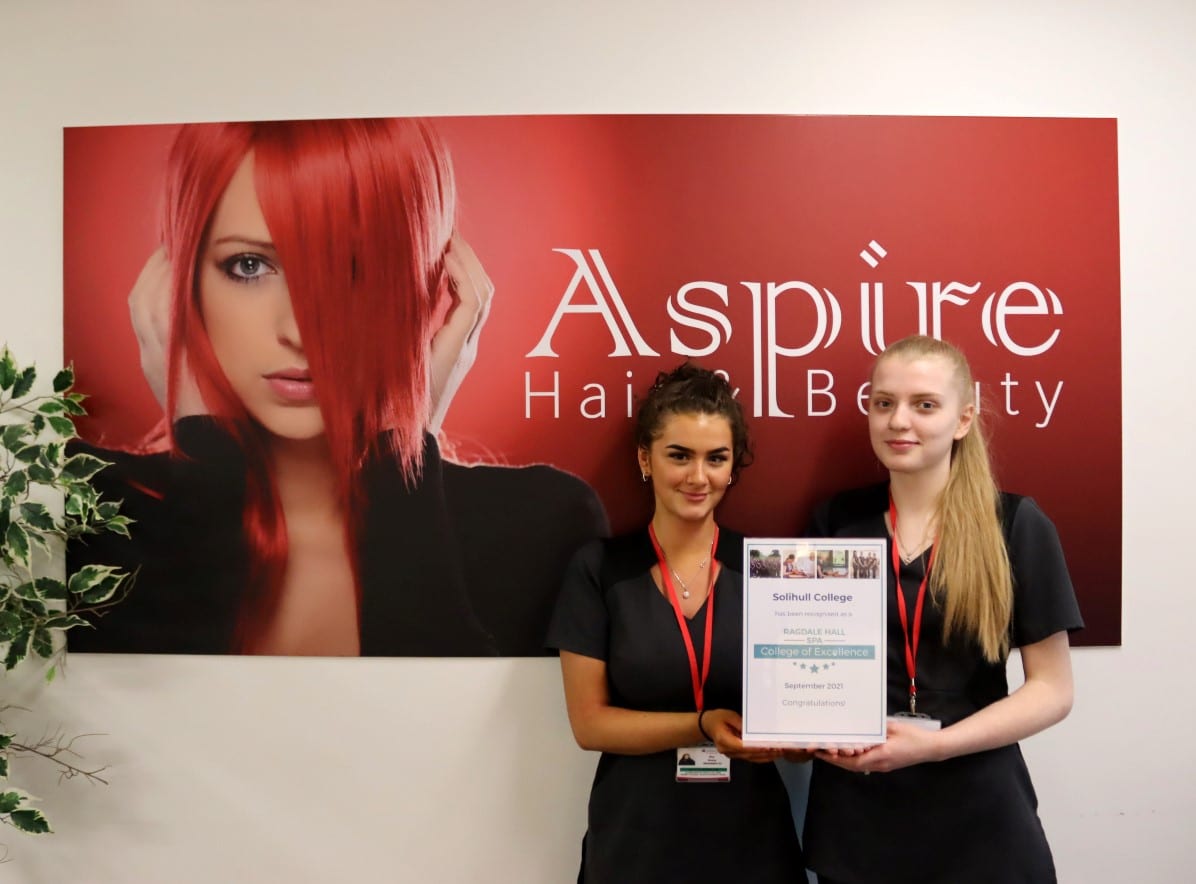 Based in Leicestershire, Ragdale Hall is an award-winning privately-owned spa, renowned for its outstanding facilities and exceptional customer service. It has one of the most comprehensive selections of spa treatments available anywhere in the UK and employs around 140 Beauty Therapists.
Ragdale Hall Spa works to inspire students to excel in careers within the beauty industry. Students at the College benefit from a career presentation, work experience and work placements, open evenings and treatment demonstrations at Ragdale Hall.
Lynne-Marie Gallagher, Ragdale Hall Spa Training and Development Supervisor said: "Solihull College & University Centre has been awarded 'College of Excellence' status for their continued commitment and dedication to both their students and Ragdale Hall Spa. Especially during these more challenging times, and in ensuring their students successfully completed training.
"Each year we visit the students at college to carry out a career presentation and evaluate the skills of those who are interested in a week-long work placement with us – a valuable opportunity to experience one of the UK's busiest and most highly regarded spa beauty environments.
"What's more, only an approved 'College of Excellence' can enter their carefully chosen students into the annual 'Ragdale Hall Student of Excellence' competition, which offers an unprecedented package of employment and training with Ragdale Hall, plus other benefits, to the winner and selected runners up.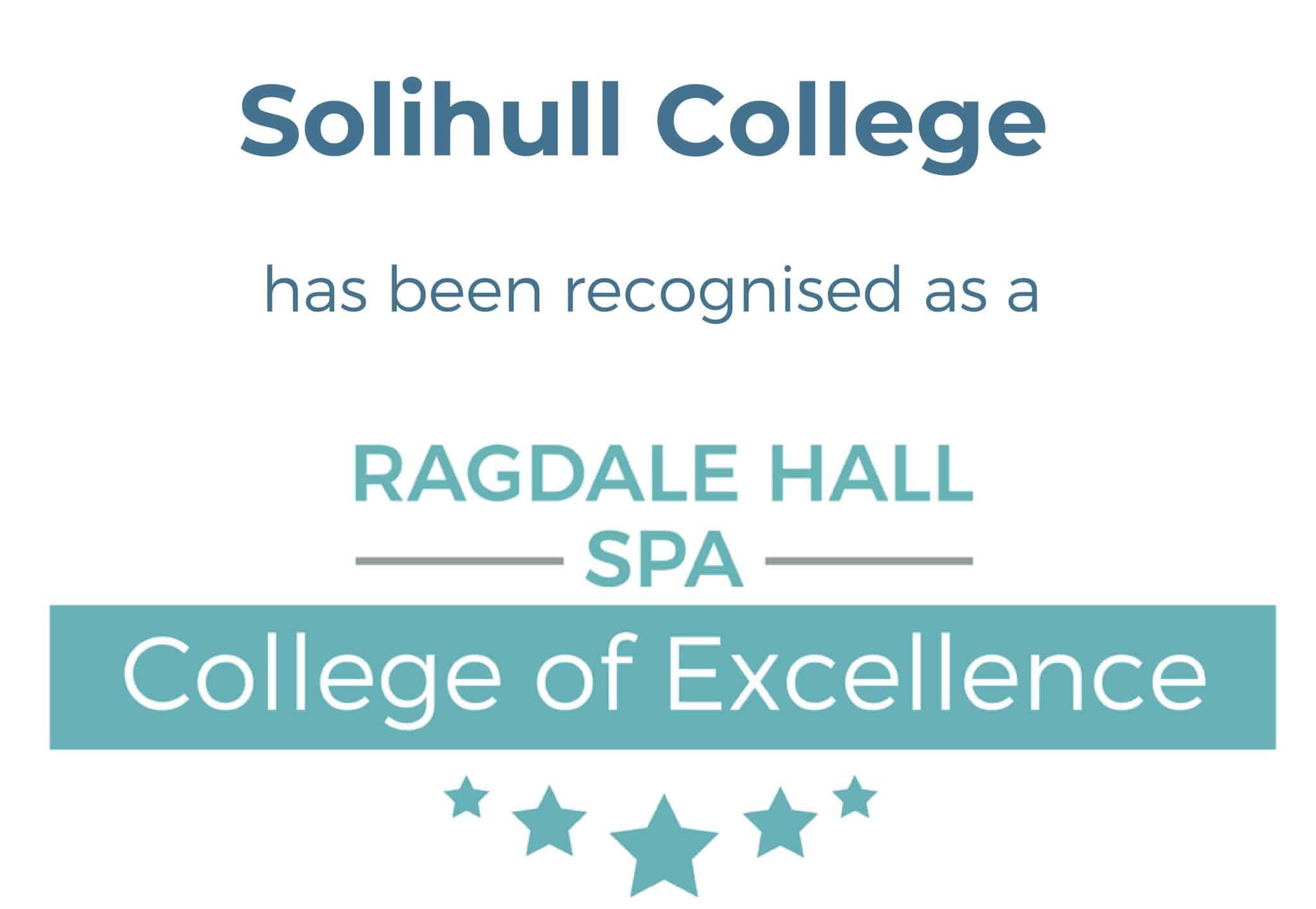 Colleges are reviewed annually and must continue to meet Ragdale Hall's standards in order to maintain their 'College of Excellence' status.
Hair, Beauty, Barbering & Make Up Coordinator at the College, Joy Pickett, said: "This award is a credit to our students who represent themselves and the College impressively and I look forward to our continued partnership with Ragdale Hall and all the opportunities that brings with it for our students."