Students from Solihull College & University Centre will be launching an exhibition featuring a dynamic range of artworks; from films to illustrations, photography to emerging technologies and more.
The Pasts, Presents and Futures exhibition is the first event of the IMA Festival, with a second exhibition, artist talks, two film festivals and a networking event to follow in the coming months.
'Pasts' delves into the relationship between then and now through documentary, illustration, film and photography. 'Presents' examines the media, popular culture, and artist experience to explore the way we interact with the world. 'Futures' showcases a range of emerging technologies to demonstrate potential uses and to question whether it should be considered as a valid form of art.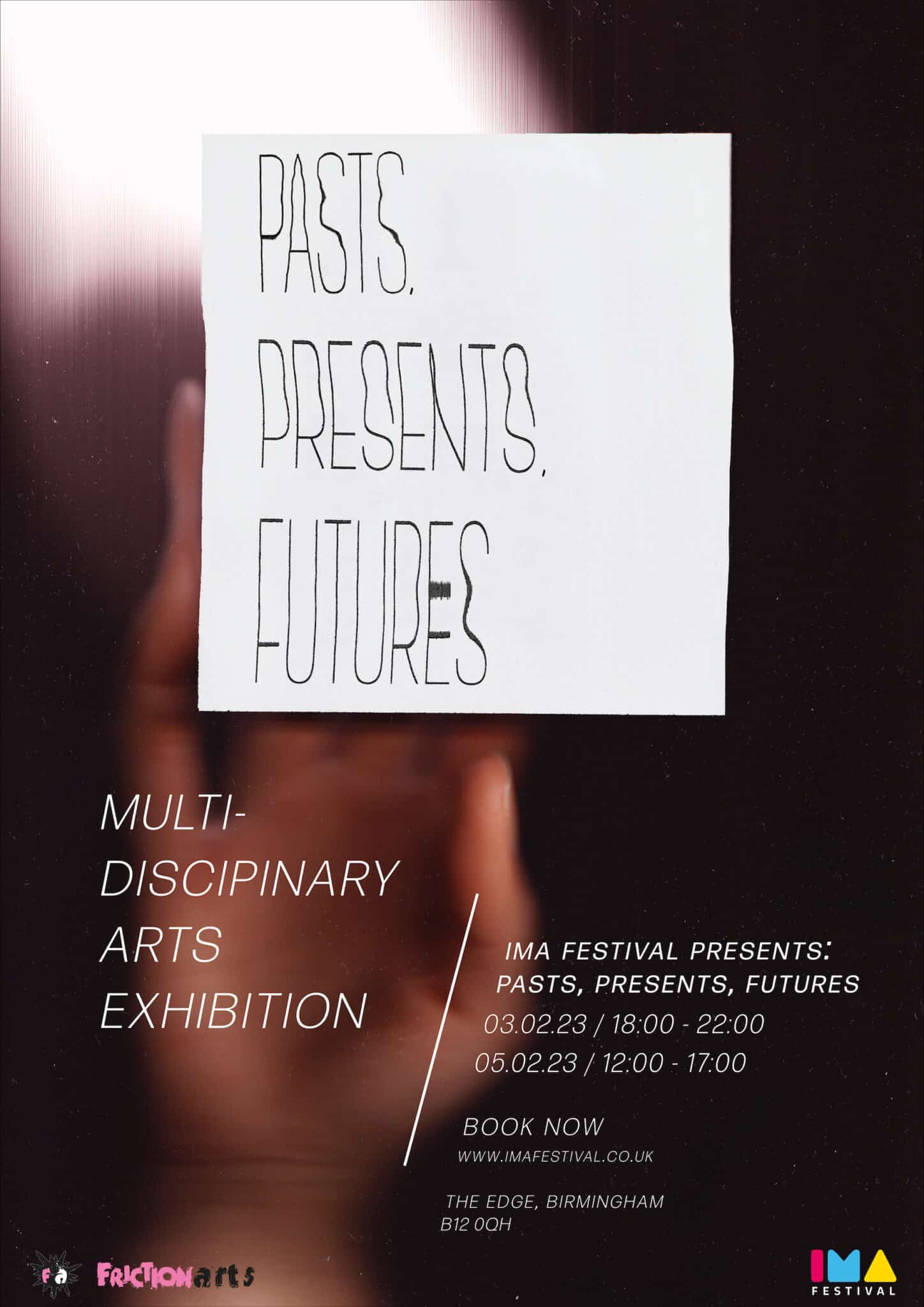 The festival aims to give upcoming artists a platform to meet other creatives. Emily Jenkins, who is part of the team setting up the festival, comments: "We want to give upcoming artists a platform to celebrate their creativity. It's great because it encourages artists from different backgrounds to connect."
For the Pasts, Presents and Futures exhibition, the festival has partnered with Friction Arts to host the event at their studio space at The Edge in Birmingham. For 30 years, Friction Arts has produced an ambitious programme of creative work, often in partnership or collaboration with artists from all kinds of disciplines.
The Exhibition will be running on Friday 3rd February, 6-10pm and Sunday 5th February, 12-5pm. All elements of the IMA Festival are free to attend, though any donations are appreciated.
Find out more on the IMA Festival website.