A Performing Arts tutor from Solihull College & University Centre has been wowing an international audience, performing remotely at a South American festival.
Joanne Tremarco has made a living as a touring performer for the last decade. She began part-time teaching at the College last year helping students research, devise and present their personal projects and has been running online theatre workshops with Performing Arts students since last December.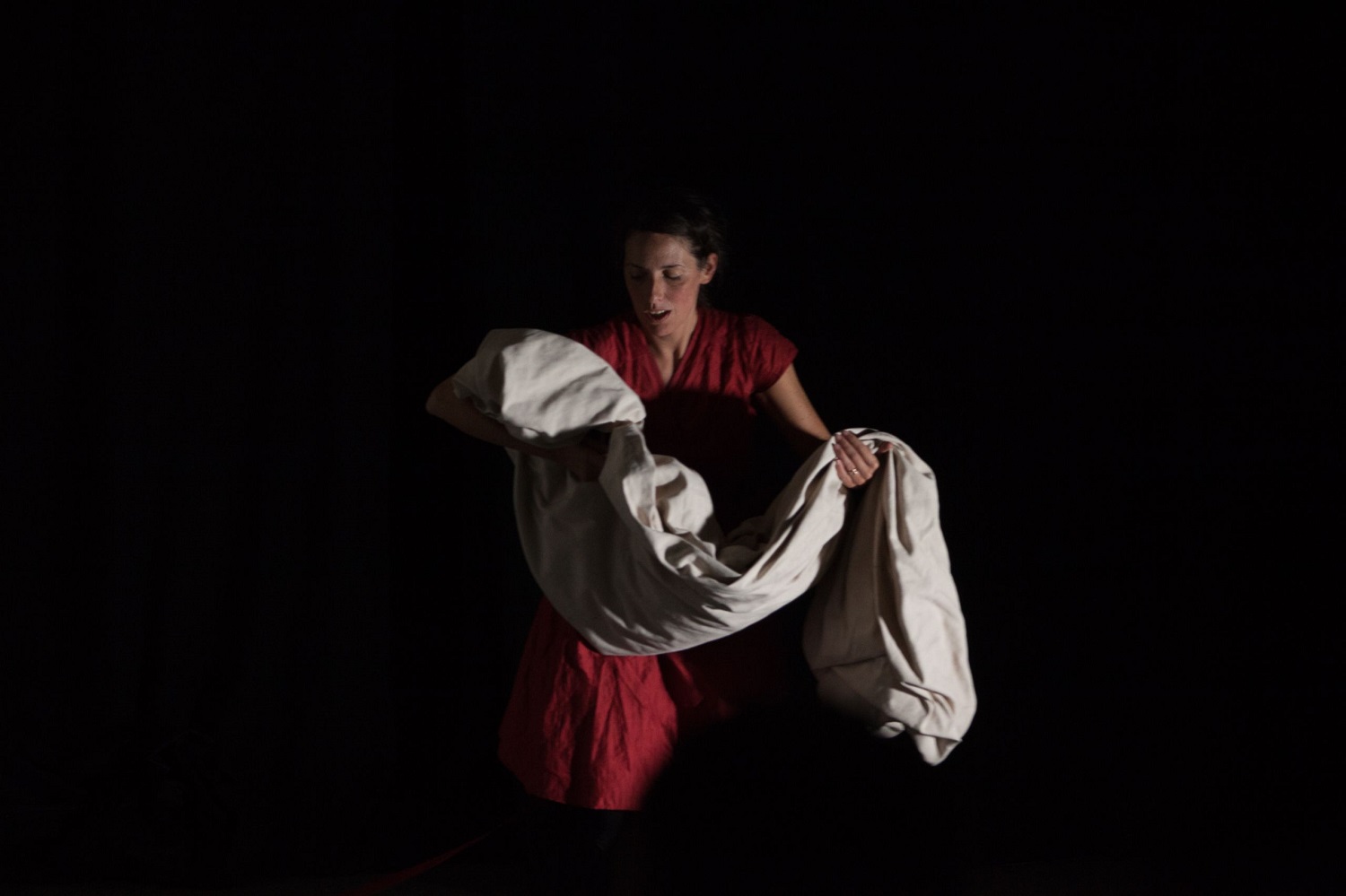 Joanne comments: "I have been touring solo improvised theatre shows internationally and nationally for 10 years. This year I had a three-month international tour cancelled due to Covid. Another of my shows is a choreographed piece about death, dying and grief. It is a physical theatre show that also engages the audience through play and the singing of a lament."
As well as performing solo shows, Joanne has had the unique opportunity to demonstrate her work to a Brazilian audience. Alongside performing in her solo pieces, Joanne teaches as part of The Nomadic Academy of Fools. One of her colleagues in the academy had been producing a play by Rhum and Clay Theatre company in Brazil. A producer took an interest in their work and invited Joanne and her colleague to perform.
Last month Level 3 Diploma students presented the first live performance of the year at the College. Working with Joanne online and in the studio, the students created a 2 hour performance , a presentation of mixed media, live music, dance and acting, working with the text '100' a play questioning the meaning of life, death, and memories.
Joanne emphasises the important role that the arts play, especially during the Covid pandemic and encourages prospective students to consider studying Performing Arts at the College. She explains: "The world as it is, is in desperate need of a restructure. The way we live is with reliance on making and buying more 'stuff' to entertain us and fill our lives, which is unsustainable. The performing arts give us a chance to enrich ourselves and our lives from the inside out. It is about creating connection, following dreams, re-learning to play, consciously creating and taking courage. The scope of the arts can go far beyond entertaining – they can bring communities together, bring about understanding and have a healing quality to them."