Creative arts and media staff from Solihull College & University Centre have been busy delivering packages of supplies to ensure students can continue their learning during lockdown.
Realising that students would be left without the necessary equipment to continue their projects, the department immediately sprang into action. The team worked together to provide almost 80 students with supplies. Items ranged from paints, sketchbooks, wire, glue, fabrics and more. The department is using sustainable resources where possible, so materials such as foam were also on the list.
Driving as far as Studley and Halesowen the team dropped packs on doorsteps and ensured all social distance guidelines were adhered to throughout. The team also delivered student work that had been left on campus.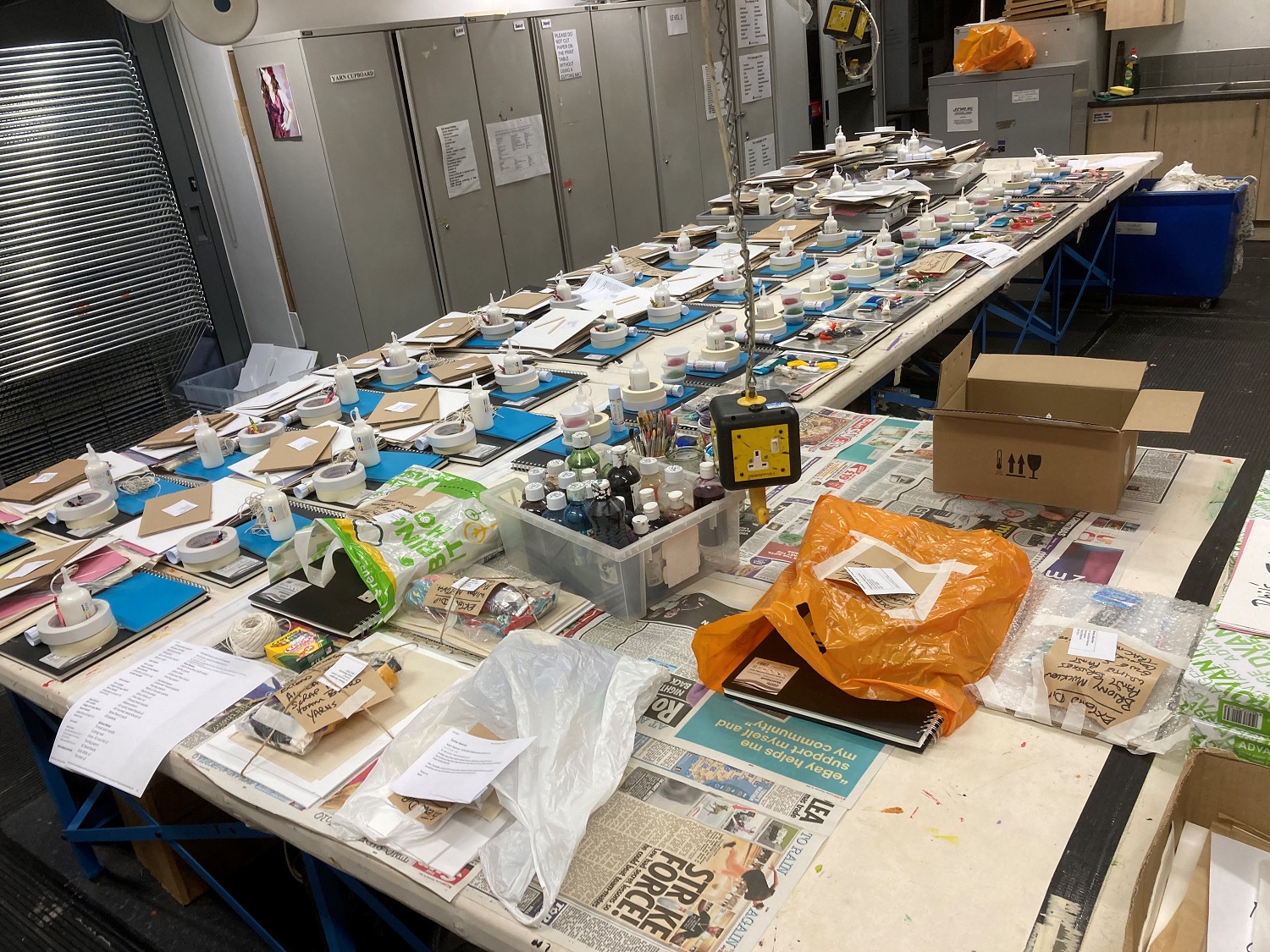 Art Technician Shaun Casey commented: "If the students can't come to college, we thought maybe we could bring college to them. We wanted them to carry their momentum from on site to their home learning and it was important to us to provide all students with the equipment they don't have at home."
Media and animation tutor Lee Skinner also travelled around the region completing drop offs for his students. Lee delivered model making materials to level 1 students who were learning stop motion animation. He states: "I had the option of simply delivering a PowerPoint lesson online or watching animated films with them, but this was not good enough. Level 1 students need real engagement and learn by 'doing' and creating. I delivered plasticine, modelling tools and all the materials they needed to make a clay animation character in their own homes." Lee made a model of his own and guided students through the process as they made theirs on kitchen tables.
Thanks to College staff including Janet Garner, Deb Lyons, Lisa Bowden, Shaun Casey, Matt Scrivens, Lee Skinner and everyone else who helped ensure the students had what they needed.