Solihull College & University Centre is excited to launch its brand new Higher National Diploma (HND) Healthcare Professionals qualification for people looking to start or progress their career in the health and social care sector.
Kings Fund Trust have stated that there is currently a shortage of 84,000 workers in the healthcare sector. This qualification has been developed in conjunction with the NHS, independent sector employers, and education providers to help fill these vacancies.
The College's HND in Healthcare Professionals has been awarded HTQ status – a quality mark meaning that the qualification has been developed by awarding bodies who have worked with employers and businesses to make sure that students receive the specific training, knowledge, and skills they need for their chosen career.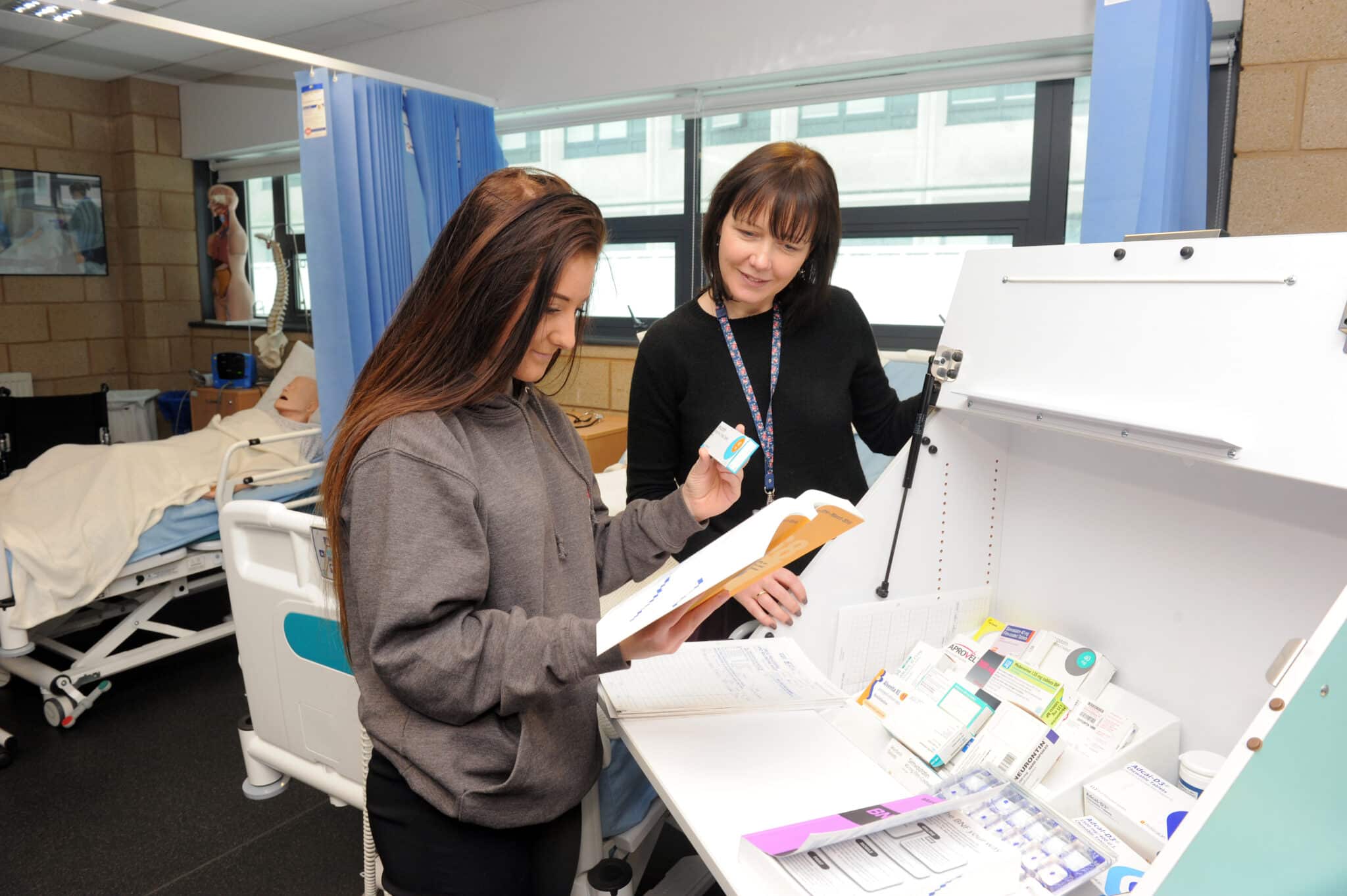 As part of this course, which will feature 2 days of placement per week, students will study a range of units including Law, Policy and Ethical Practice, Promoting Physical and Mental Health and Emotional Wellbeing, Planning Care in Practice, End of Life Care Planning and Support, and more. Students will be assessed through assignment work and practical experience.
Course coordinator, Elizabeth Briars, commented: "We are delighted to be able to offer the HND in Healthcare Professions Support in England with HTQ status. As many people are aware there is a national shortage of workers in the health care sector and this course will help prepare students to join the workforce and make links between theoretical knowledge and hands on experience during work placement."
The skills offered can provide graduates with the opportunity to work in many different areas of the sector, including occupational therapy, operating departments, prehabilitation and rehabilitation, maternity care, community care and more.
The course is now open for applications for a September start. Thanks to the West Midlands Combined Authority, the College has been given funding to allow 15 students to study this course for free. (Eligibility criteria apply – You must be in low wage employment/unemployed and live within the WMCA area. Please contact emma.elkington@solihull.ac.uk for full requirements).