A Media lecturer from Solihull College & University Centre has been welcoming students back to campus with a series of wellbeing workshops focused on mental health.
Knowing that many young people had been struggling during lockdown, Media tutor Lee Skinner believed his Creative Media Production & Technology class could benefit from some sessions allowing them to readjust to college life. He explains: "Asking students to jump straight back into their final major projects seemed a lot to expect straight away. I wondered if there was a way I could welcome them back that was more comfortable and good for their mental health."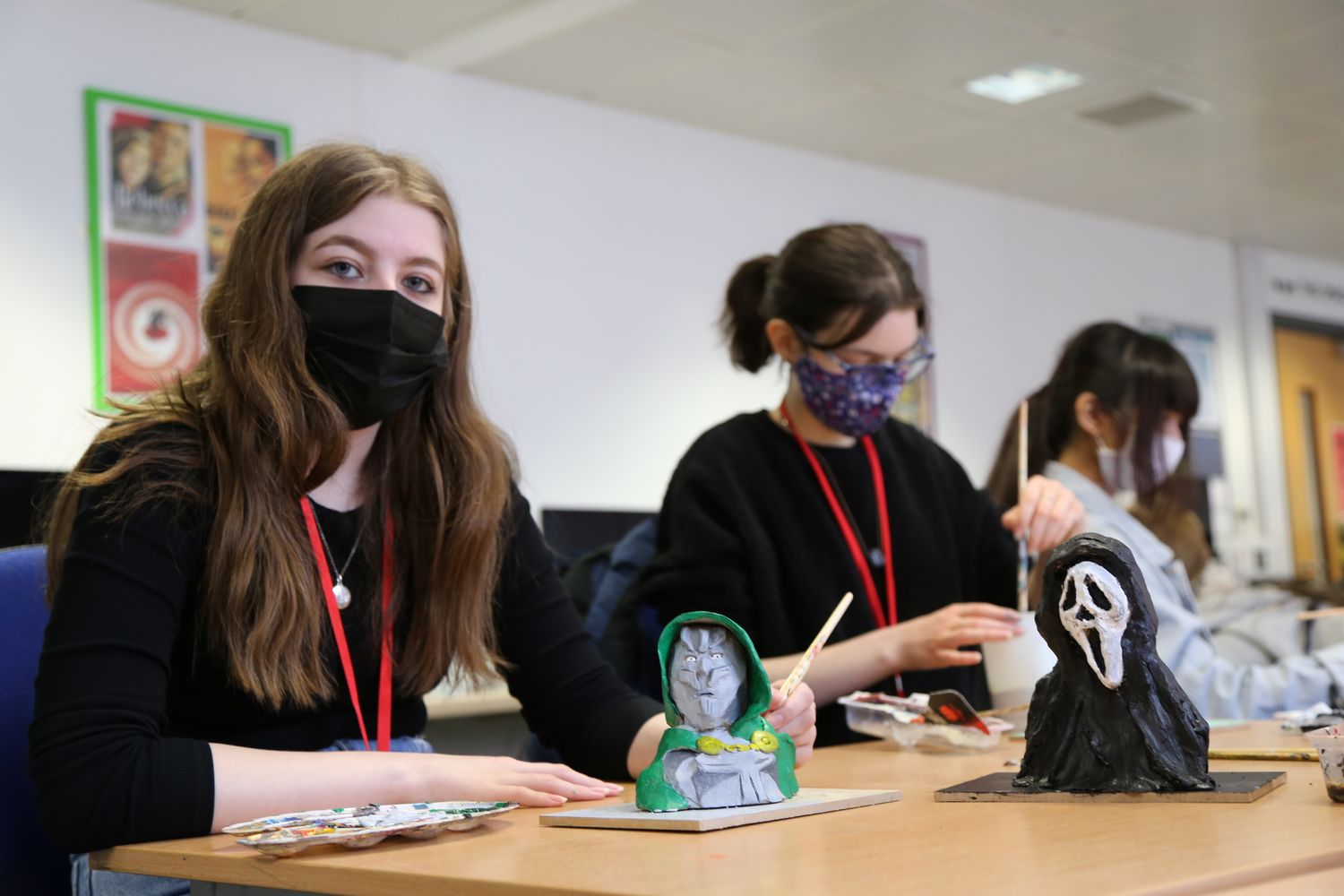 The wellbeing workshops were optional for students and all linked closely with the media course. The workshops involved creative writing, clay maquette model making and socially distanced karaoke. The clay maquette models were based on characters that some students are exploring in their final projects.
Lee comments: "I thought this would be a way to help the students socially interact again and reconnect with one another. The mental health of our students is a priority and this was a way of checking everyone was feeling ok whilst working as a team and learning new skills. I wanted to welcome them back to a happy communal space."
Jenna Moreton, 18, enjoyed the sessions. She comments: "At first it felt completely alien returning to college after so long. I was nervous about coming back, but with these workshops we've been made more comfortable. Everyone has put loads of energy into this. Friendship groups are starting that haven't started before. It has been the best thing."
Ben Cazimi, 17, adds: "I missed the social aspect of college. The wellbeing sessions gave us the opportunity to do something new. It is good for your actual course as well as your mental health. We are doing something less rigid and it is so different from being sat at your laptop all day."