A Business student from Solihull College & University Centre has praised the College's support for deaf students and revealed how much they have aided his personal development as a student and a person.
Azeem Hussain, 21 from Birmingham, has been studying Business at Blossomfield Campus, beginning on Level 1 before progressing upwards through the levels.
"When I first started College, I thought I'd be on my own and wouldn't have any support," says Azeem.
"I've been coming here for nearly four years now, achieving my Level 1, 2 and 3 in Business. Some things are a challenge but the deaf are well respected here and everything is in place. My coordinator understands the deaf, the culture, the barriers to learning; plus all the interpreters are fantastic."
He continues: "Here at Solihull, there's no barriers and everything is there for you. My experience has been really good – you can have a notetaker, an interpreter. The support is always there."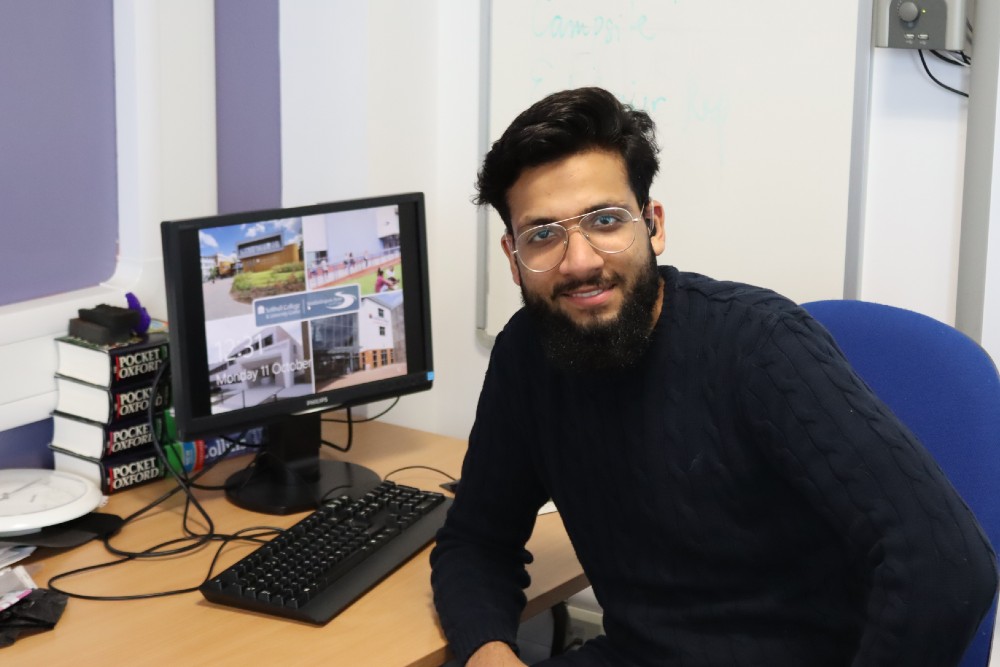 In terms of future aspirations, Azeem hopes to go into either accountancy or politics upon leaving College. He comments: "I want to get more involved in politics, because that's what interests me. Or accountancy because my family have their own business and I'd like to help with the accountancy side of running the business."
Azeem would also like to get involved in campaigning for deaf people and for change within the deaf community.
The College is proud of Azeem's achievements so far and look forward to following his career closely.
Find out more about the College's Business courses.