Make Up students from Solihull College & University Centre recently attended an exciting two-day educational trip to London.
On the first day of the trip, students took part in a Lion King themed make up workshop at the famous Danceworks Studios, before heading to the Gillian Lynne Theatre to see Andrew Lloyd-Webber's new stage musical, Cinderella.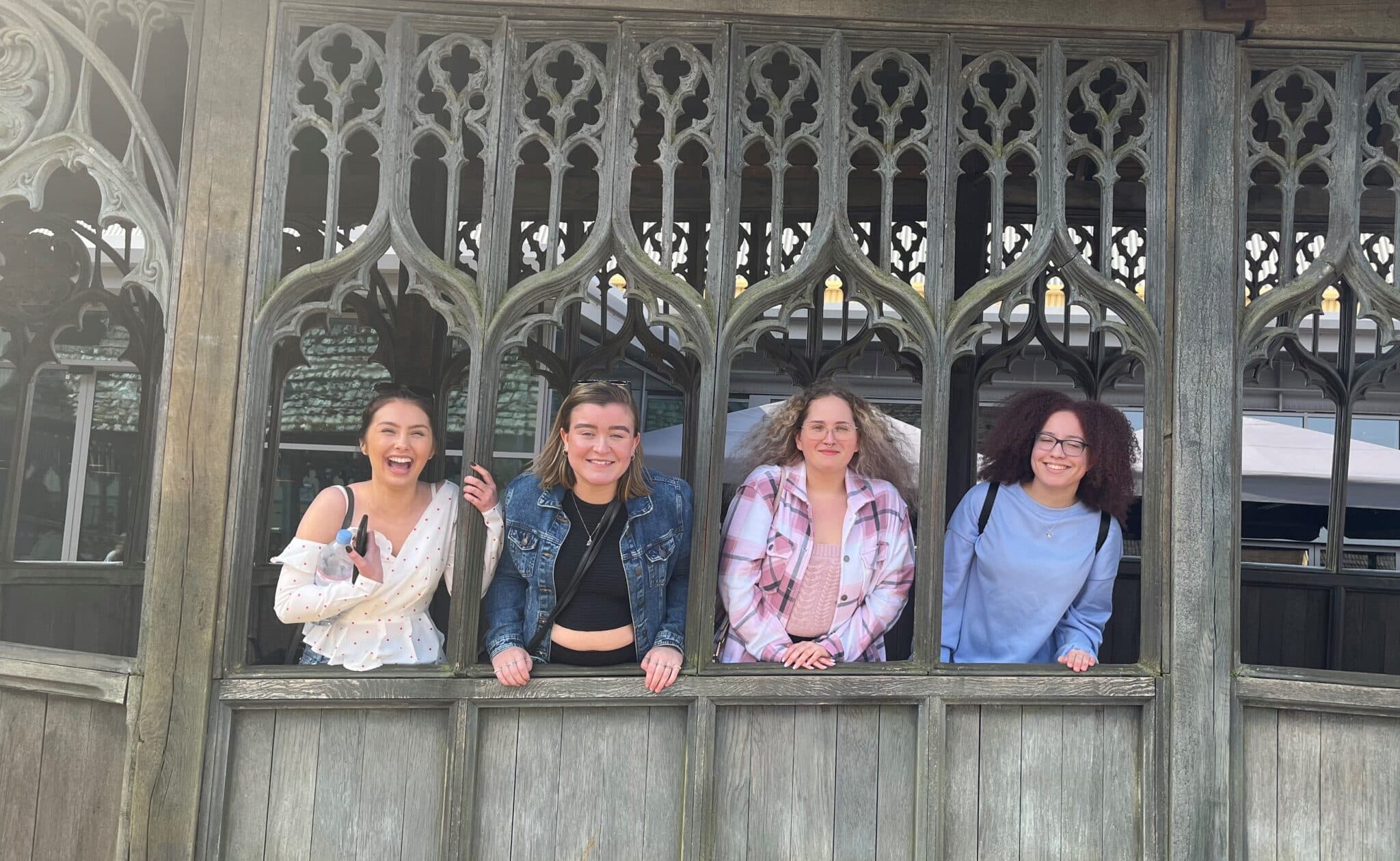 Students enjoyed their time in London and felt the visit brought their learning to life
The following day students visited the Warner Bros. Studio Tour – The Making of Harry Potter, where they participated in a workshop based on the make up and prosthetics created for the Harry Potter film series.
Lecturer Katie Miller commented: "Trips such as these broaden our students' horizons and bring their course to life. They particularly enjoyed seeing how prosthetics are created and how they are made to look so realistic. They heard about careers in creative industries and apprenticeship opportunities at Warner Bros. Studios and educators explained that there is currently a skills shortage due to the boom in filmmaking following the pandemic. Students were also given an insight into movies currently being filmed at the studios – our lips are sealed!"
Students spent two days seeing where their course can lead them and exploring the make up industry in London
Students then spent the afternoon exploring the sets of the Forbidden Forest, Diagon Alley and Gringotts bank.
Currently working on prosthetics as part of their course, students showed an interest in learning more about the impressive prosthetics whilst exploring the Tour's Make Up department and loved seeing the characters come to life with their wigs and costumes.